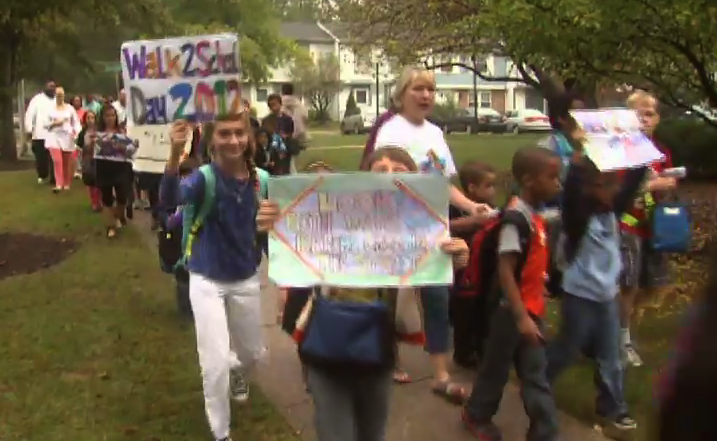 Walk to School Day Set for Oct 9 (Video)
International Walk to School Day is Oct. 9 and county officials are urging residents to participate and organize an event at their local school. This year, the County's focus school for the event will be Kensington Parkwood Elementary School, 4710 Saul Road. Last year, 47 schools in the County participated.
International Walk to School Day was founded in 1997 as a way to bring community leaders and children together to promote more walkable communities, safer streets for walking and biking, healthier habits and cleaner air. For those who would like to participate but live too far from school to walk, drive part of the distance, park and then walk the rest of the way.
For more information about Walk to School Day or organizing an event at a local school, contact Nadji Kirby, 240.777.7169 or nadji.kirby@montgomerycountymd.gov or visit the County's website.
County Cable Montgomery was on hand for 2012 Walk to School Day Oct. 3, 2012. Many Montgomery County schools and students participated in this event. Dr. Charles R. Drew Elementary School hosted county officials and held an assembly to observe the event.
Related articles: