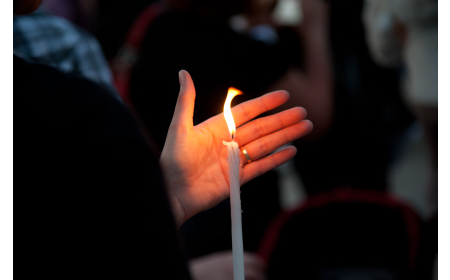 Walt Whitman High School Hosts Candlelight Vigil, Roadside Memorial Grows (PHOTOS)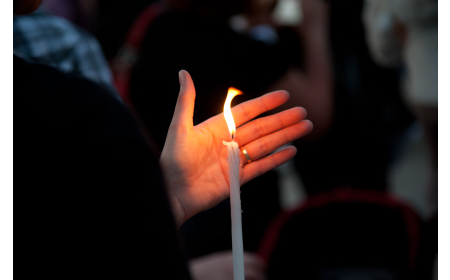 The principal of Walt Whitman High School, Alan Goodwin, said there would be a candlelight vigil at the school on Sunday night following a fatal car crash that occurred on River Road on Feb. 27.
Michael Buarque De Macedo, his wife, Allessandra, and his son, Thomas, were killed in the Saturday night crash, according to police. Helena Buarque De Macedo, sister of Thomas, remains hospitalized.
Goodwin said the vigil would be to share sorrow, and "hope for Helena."
On Sunday afternoon, many Bethesda residents left flowers at the site of the horrific crash.
County Councilmember Roger Berliner posted on his Facebook page that he would be asking the State Highway Administration for a traffic light at the intersection where the crash occurred.
"Many have asked why the county hasn't put a traffic light at that intersection," Berliner said. "I wish we could. But it is a state road and only the State Highway Administration (SHA) can do that. And I will be asking them to do so before tragedy strikes again."
Candle vigil at Whitman HS for car crash victims Thomas Buarque DeMacedo and parents. Sister Helena stable #WTOP pic.twitter.com/4f8Oczjh6e

— Dick Uliano (@DickUliano) February 29, 2016
Tragic update. Whitman family in car accident on River RD. Three fatalities. Names pending police report. One student in critical condition

— Alan Goodwin (@Whitprincipal) February 28, 2016
Candlelight vigil at 7 at Whitman tonight to share sorrow and hope for Helena. If you visit crash site, please be careful. Dangerous road #

— Alan Goodwin (@Whitprincipal) February 28, 2016