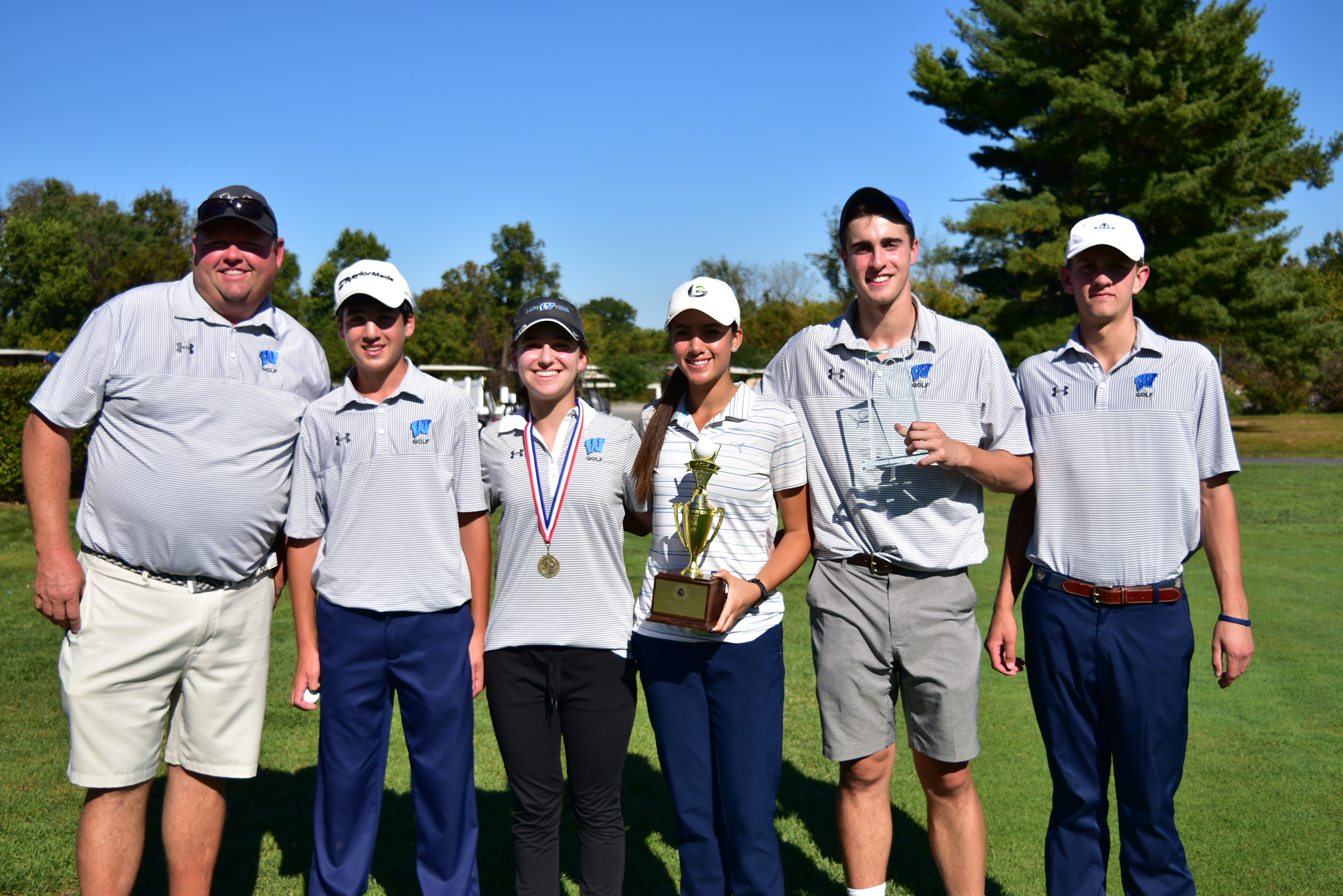 Walt Whitman High School Wins Maryland District 2 Golf Qualifier (PHOTOS)
Monday October 2nd 2017 Poolesville Golf course
The beautiful October day this past Monday was the setting for the Maryland District 2 Golf Qualifying round.  Nearly all Montgomery County High Schools sent teams to compete.
The golf shot that I will remember during the day was made by Northwest's Jenny Hua when she made Eagle during the days play. (see photos)
Teams qualifying for the Maryland State Golf Tournament are:
3A-4A
Whitman
Churchill
Wootton
Quince Orchard
Sherwood
Northwest
1A-2A
Individual Qualifiers
Nick Roberson      BCC
Max Edminster     Blair
Matt Salter            Blake
Tyler Ko                 Clarksburg
Thomas Sanders  Richard Montgomery
Jack Griffin          Walter Johnson
Spencer Brody     Walter Johnson
Amanda Levy       Whitman
Jenny Hua            Northwest
Jordan Cornelius Whitman
Alyssa Cong          Richard Montgomery
Jordan Koller       Sherwood
Hannah Hankin  Churchill
Pictures follow….