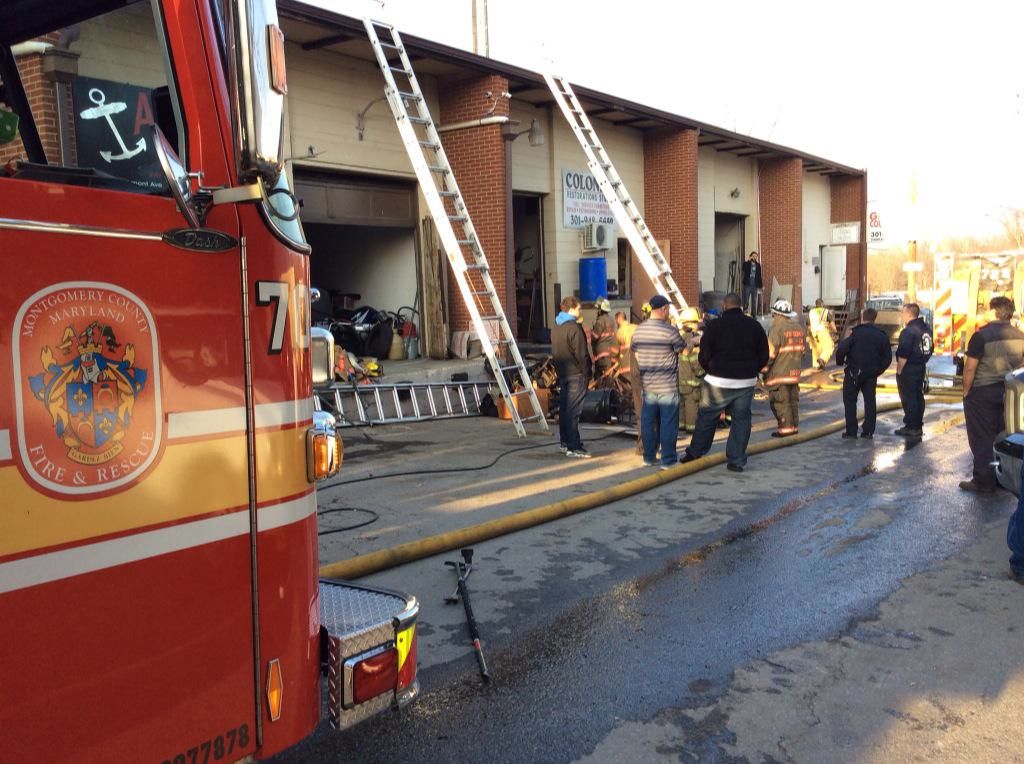 Warehouse Fire on Oakmont Avenue (PHOTOS)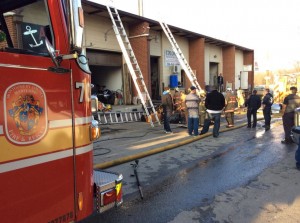 About 65 firefighters battled a two-story warehouse fire late Saturday afternoon at 16775 Oakmont Avenue.
Montgomery County Fire and Rescue Service Spokesperson Pete Piringer said the blaze occurred in the office at the Colonial Restoration Studio.
According to Piringer, the cause of the blaze was determined to be accidental. He said there were no injuries.
Damage is estimated at $500,000, Piringer said.
U/D 16775 Oakmont Av, furniture restoration; Area of Origin, office; Cause, undetermined, accidental; Damage, $500K pic.twitter.com/BYCstWNh80

— Pete Piringer (@mcfrsPIO) March 22, 2015
(5p) 16775 Oakmont Av, Shady Grove/Oakmont Industrial Park, fire out in restoration shop/studio, FFs perform overhaul pic.twitter.com/4V4rtz4Zgr

— Pete Piringer (@mcfrsPIO) March 21, 2015
U/D Colonial Restorations Studios, 16700blk Oakmont Av, 2-sty warehouse, moderate damage, no injury, 65 FFs on scene pic.twitter.com/rI7SobOQWq

— Pete Piringer (@mcfrsPIO) March 21, 2015
Traffic Advisory – Oakmont Av CLOSED/BLOCKED btwn Shady Grove Rd & Railroad Av, FD activity, PD directing pic.twitter.com/Cgp15KVj7G

— Pete Piringer (@mcfrsPIO) March 21, 2015
U/D Oakmont Ave: warehouse, bulk of fire knocked. FF's checking extension. Local roads closed. pic.twitter.com/WWo7Ld2S3j

— Pete Piringer (@mcfrsPIO) March 21, 2015
update: 16775 Oakmont Ave: bldg fire, restoration company#MCFRS firefighters engaged in firefight, checking exposures

— Pete Piringer (@mcfrsPIO) March 21, 2015
Traffic advisory-Oakmont Ave closed between Shady Grove Rd and Oakmont Ave due to fire dept. activity

— Pete Piringer (@mcfrsPIO) March 21, 2015