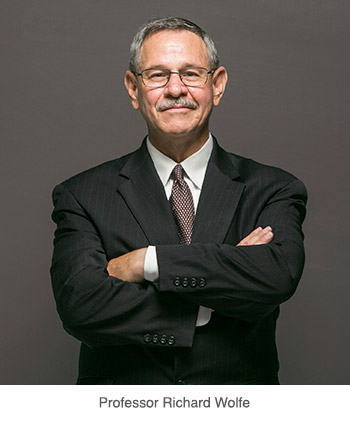 Washington Adventist University Mourns Death of Professor
Washington Adventist University is mourning the sudden death this week of adjunct professor of public administration and health care administration Richard Wolfe, who taught both undergraduate and graduate level courses at the university for nearly two decades.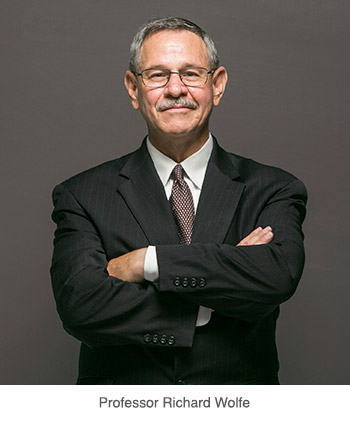 Earlier this semester, Wolfe was a key participant in the Dialogue on Ferguson, Mo. that the university held in conjunction with Saint Louis University to discuss ways for the community to move forward after the shooting of unarmed teenager Michael Brown. Wolfe was also an expert on the topic of protected health information. As co-founder of the Public Health Information (PHI) Protection Network, he was organizing a PHI conference for February 2015 in Anaheim, Ca. at the time of his death, according to a release from the university.
"Dick Wolfe was an energetic and committed educator who inspired students, faculty and staff alike," said WAU President Weymouth Spence, Ed.D., R.T. "He brought his real-world experience into the classroom, and challenged students to find ways to effectively apply their knowledge to current issues and events. He was an outstanding individual, and his loss will be profoundly felt on this campus."
"Because he knew a lot about so many things and was wise in so many ways, Dick Wolfe was a good conversationalist and fun to be around," said Nicole Currier, dean of the WAU School of Graduate and Professional Studies. "He was the kind of person who was always there for others, and his consistent and valued presence will be missed."
Since September 1996, Wolfe has taught courses in the WAU School of Graduate and Professional Studies, including undergraduate organizational management classes, as well as graduate courses in public administration, business administration and health care administration. He was also an associate with Booz Allen Hamilton from June 2006 to November 2011, and was a retired Captain from the U.S. Navy Medical Service Corps, where he served from June 1983 to August 2004.
At Washington Adventist University, Wolfe routinely demonstrated his commitment to improving opportunities for students and teachers, and he had recently been tapped to advise on the creation of new courses that will become part of the university's growing master's program in public administration. As a result, Wolfe's legacy at Washington Adventist University will continue well into the future.