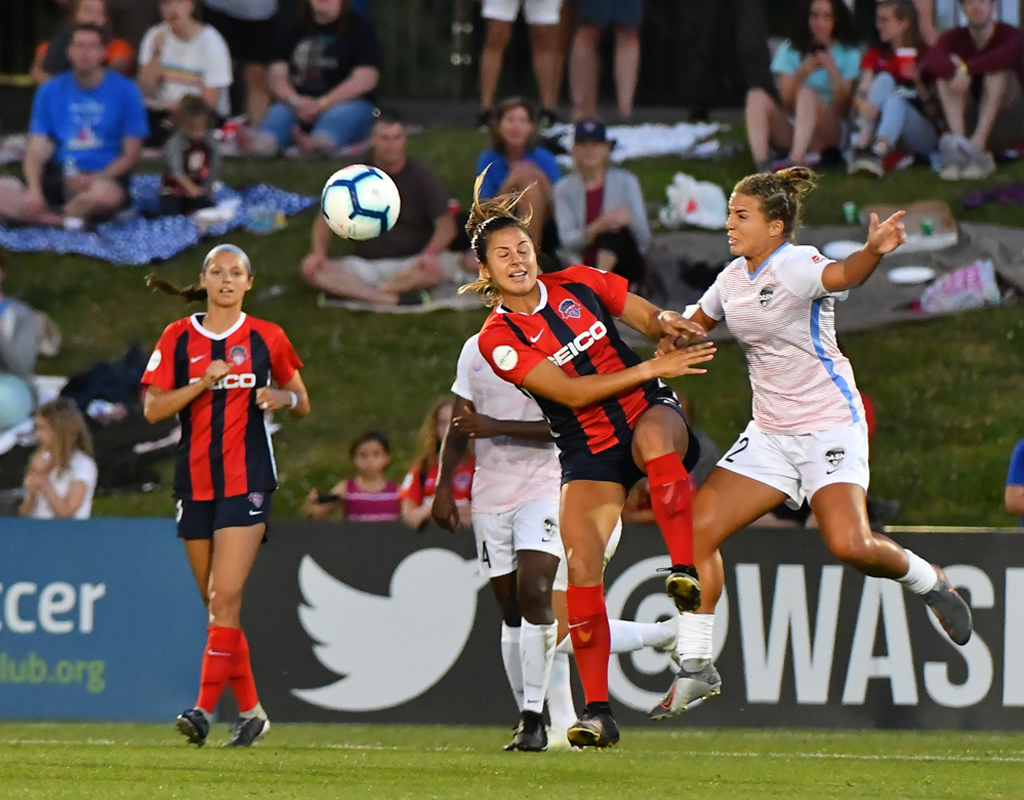 Washington Spirit Extends Unbeaten Streak with Home Win Against Houston Dash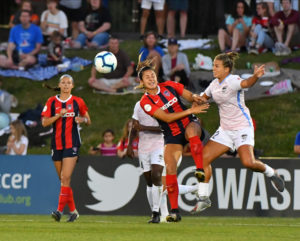 The Washington Spirit extended their unbeaten streak to seven matches with a draw against the Houston Dash, Saturday, June 22.  On the first ever Pride night, the Spirit played hard and fast.  They dominated possession of the ball 63.9% of the time and rarely gave the Dash a chance to mount a proper attack on goal.  Spirit keeper Audrey Bledsoe was not provided any chances to show off her athletic prowess at the net.
If the Dash had a less capable keeper, the match could have easily ended with the Spirit scoring three goals, if not four.  Jane Campbell was tested hard and fended off all the Spirit's attacks by directing her defenders to the right position to block or stopping the shots herself.  The Spirit made two shots on goal and 12 shots overall, but none of the shots resulted in a goal, as the Dash defense foiled all Spirit attempts to finish an attack.  Coach Richie Burke summed it up by saying, "In that final pass, the final length, we were just not at the races today."
This team has earned their first place standing in the league, as now it is a different version of the Spirit.  Smiles on the players' faces during play tell the story. Tori Huster, the longest tenured player on the team, spoke of this in her post-game comments. She said,  "I think there is something special about this group.  It's fun coming to training every day.  I have not said that in the past and I am really fortunate to say that this year."
Right now, the Washington Spirit is in a good place, being first in the league standings nine games into the season and having high team morale.  Their next match is on June 29th, at Maureen Hendricks Field in Boyds, against the North Carolina Courage. This matchup has been known to sell out.