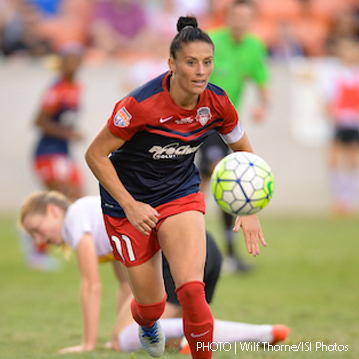 Washington Spirit Loses to Western New York in Hard Fought NWSL Championship (VIDEO)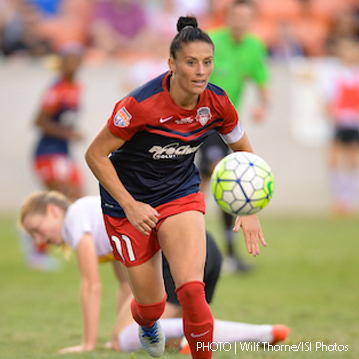 The Washington Spirit lost the National Women's Soccer League (NWSL) Championship game against the Western New York Flash on Oct. 9. The Spirit lost late in the second half of extra time when a goal by Flash's Lynn Williams sent the game into penalty kicks.
The Spirit's Crystal Dunn scored early in the 9th minute after a long ball from Megan Oyster. Dunn bumped the ball over the head of Flash goalkeeper Sabrina D'Angelo before shooting past two defenders into the open net.
In the 14th minute, Western New York tied up the score after Williams passed the ball to Mewis at the top of the box. Mewis made a quick cut back before taking a driven shot into the lower right hand side of the net.
Spirit goalkeeper Kelsey Wys kept the match tied in the 57th minute after a corner kick from Abby Dahlkemper came close to the head of a Flash player, but Wys caught the ball with her fingertips and held on as she tumbled out of the play.
Less than two minutes into overtime, Dunn scored her second goal of the night to put the Spirit up 2-1. Captain Ali Krieger made a cross to Dunn who took a couple touches in the box before blasting the ball into the back of the net.
With overtime nearing completion, the Flash stayed alive in the finals moments of the match with a late goal. Jessica McDonald sent a ball into the box which found the head of Williams. The ball was perfectly placed and nearly impossible to stop.
The two teams, now 120+ minutes into play, had a brief break before penalty kicks. Both Wys and D'Angelo made incredible saves in net, while Nairn and Stengel scored penalty kicks for the Spirit and Williams, Hinkle, and Dahlkemper converted for the Flash.
The final score was 3-2, Flash.
You can watch the NWSL championship game in its entirety in the video, below: