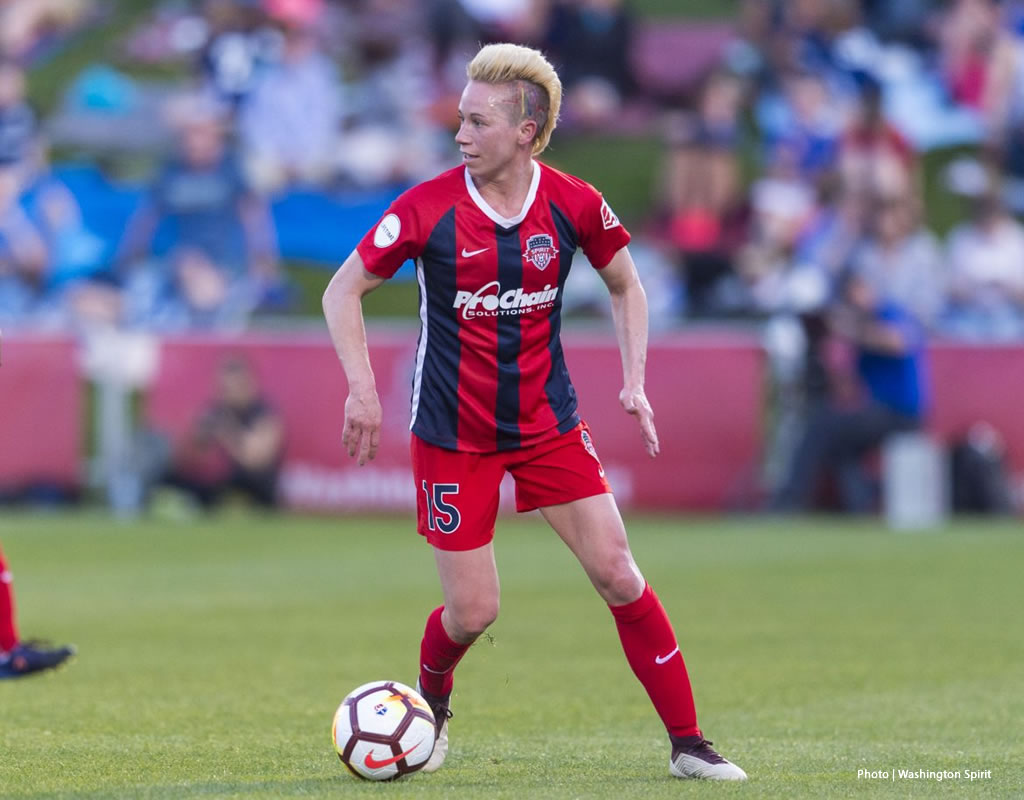 Washington Spirit Midfielder Joanna Lohman Retires
Washington Spirit midfielder Joanna Lohman, 36, announced her retirement from the National Women's Soccer League and professional soccer. Lohman has played in the league for over 10 years and will continue her work as a human rights activist, professional speaker and sport diplomat off the field.
THIS IS IT!!! After 16 years of playing pro soccer, I've decided it's time to RETIRE & say HELLO to the bright future ahead of me. Saturday night was an incredible way to go out & I want to thank EVERYONE who has been a part of this beautiful journey. @WashSpirit

More to come! pic.twitter.com/32tXEFhyII

— Joanna Lohman (@JoannaLohman) April 8, 2019
A Silver Spring native and Penn State alumna joined Spirit in 2015. She propelled her team to a championship by playing in 20 matches plus the playoff semifinal. One of her most spectacular goals was a bicycle kick against the Boston Breakers during her 2016 season.
Lohman has decided to stay with the team and take on a new role. She will be concentrating on community outreach to inspire and create more personal connections with fans and players. She also recently joined DC Scores, an afterschool development program that ties soccer and educational experiences together to support youth in DC.
Hear from @JoannaLohman as she reflects on her career, discusses her new role with the club, and how she's feeling after scoring in her final game #Forever15 pic.twitter.com/SHiDqCBxaz

— Washington Spirit (@WashSpirit) April 8, 2019
"Soccer has been a massive part of my journey to self-acceptance. It also served as an avenue for me to establish my true identity," she continued. "I personally have experienced the power of sport… I want to make everyone who interacts with our organization to feel comfortable in their own skin."
In addition to her work off the field, Lohman launched her own online course "Define Your Beauty". In a blog post, she wrote for The Equalizer, "This course is a compilation of the life-altering stories, quotes and research, along with my own curriculum that have helped to shape my identity."
Spirit CEO Larry Best said, "She is a historical figure in Women's Professional Soccer, and we are going to celebrate her contribution to the Spirit and women's soccer later this season," he added. "I'm delighted she has agreed to continue with the Spirit in a variety of duties. She remains an important part of our team and will continue to represent us in the community. Everyone with the Spirit congratulates Joanna on a remarkable playing career."