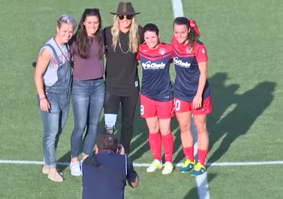 Washington Spirit Welcomes Home World Cup Players (VIDEO)
The Washington Spirit welcomed home its World Cup stars on July 18th at the team's home game against the Seattle Reign at the Maryland SoccerPlex. MyMCMedia's Sonya Burke reports.
If you missed this game you can watch it on Montgomery Channel 21 at 9 p.m. on July 21, at 4:30 p.m. on July 22, and at 10 p.m. on July 23. We have additional coverage from this game on the MyMCMedia website (see posts below) as well.