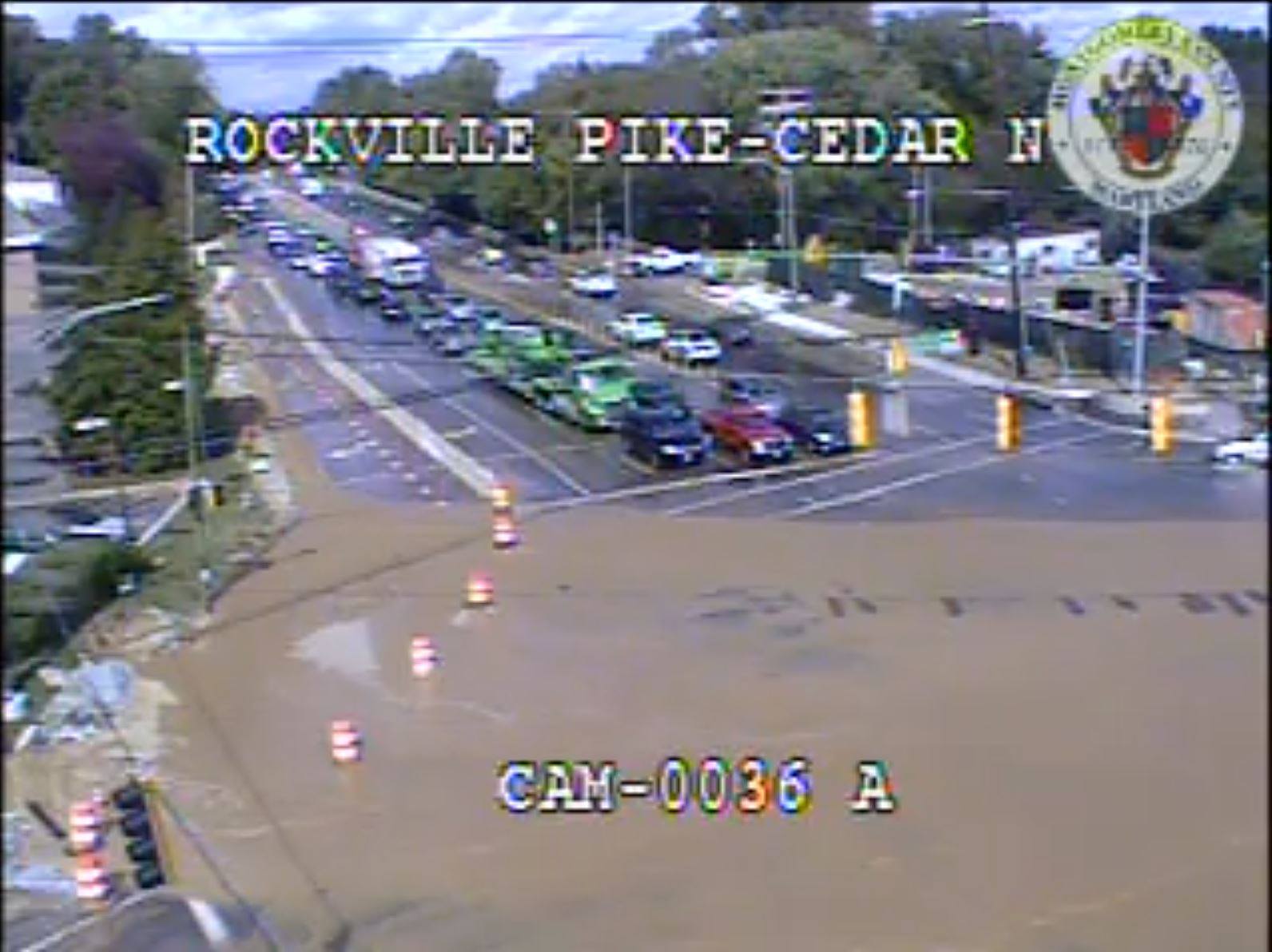 Water Main Break Closes Rockville Pike at Rush Hour
Washington Suburban Sanitary Commission (WSSC) crews are responding to a 16-inch water main break on West Cedar Lane and Rockville Pike and traffic is backed up at rush hour because of lane closures.
The northbound lanes of Rockville Pike are closed at Jones Bridge and Pooks Hill Roads, according to Montgomery County Police.
WSSC officials said they are working to shut off the water.
The report of the water main break came in after 1 p.m. on Tuesday.
So far, there is no word on the number of customers impacted by the break.
#WSSC works to isolate break on 16″ water main to shutdown and begin repairs on Cedar Ln & Rockville Pike. pic.twitter.com/EMUIs7FlVj

— WSSC Water News (@WSSCWaterNews) October 13, 2015
Broken 16 inch pipe at 9190 Rockville pike at Cedar. No word yet on # of customers out of water. Believe break isolated and shutting down

— WSSC Water News (@WSSCWaterNews) October 13, 2015
Update/Water Main Break: Rockville Pike (Rt. 355) closed at Pooks Hill Rd and Rockville Pike closed at Jones Bridge Rd. Avoid area #Bethesda

— Montgomery Co Police (@mcpnews) October 13, 2015
Traffic: NB Rockville Pike (Route 355) is CLOSED at Jones Bridge Rd. for a water main break. https://t.co/ktEZu1gYSR

— Montgomery Co Police (@mcpnews) October 13, 2015
Water main break on West Cedar Lane & Rockville Pike has been reported. #WSSC inspector has been dispatched. Updates to follow.

— WSSC Water News (@WSSCWaterNews) October 13, 2015
Emergency utility work closes NB Rockville Pike (MD 355) @ Jones Bridge Rd. Expect delays. #MDttraffic http://t.co/FtP8yBNslH

— MC Emergency Mgt (@ReadyMontgomery) October 13, 2015