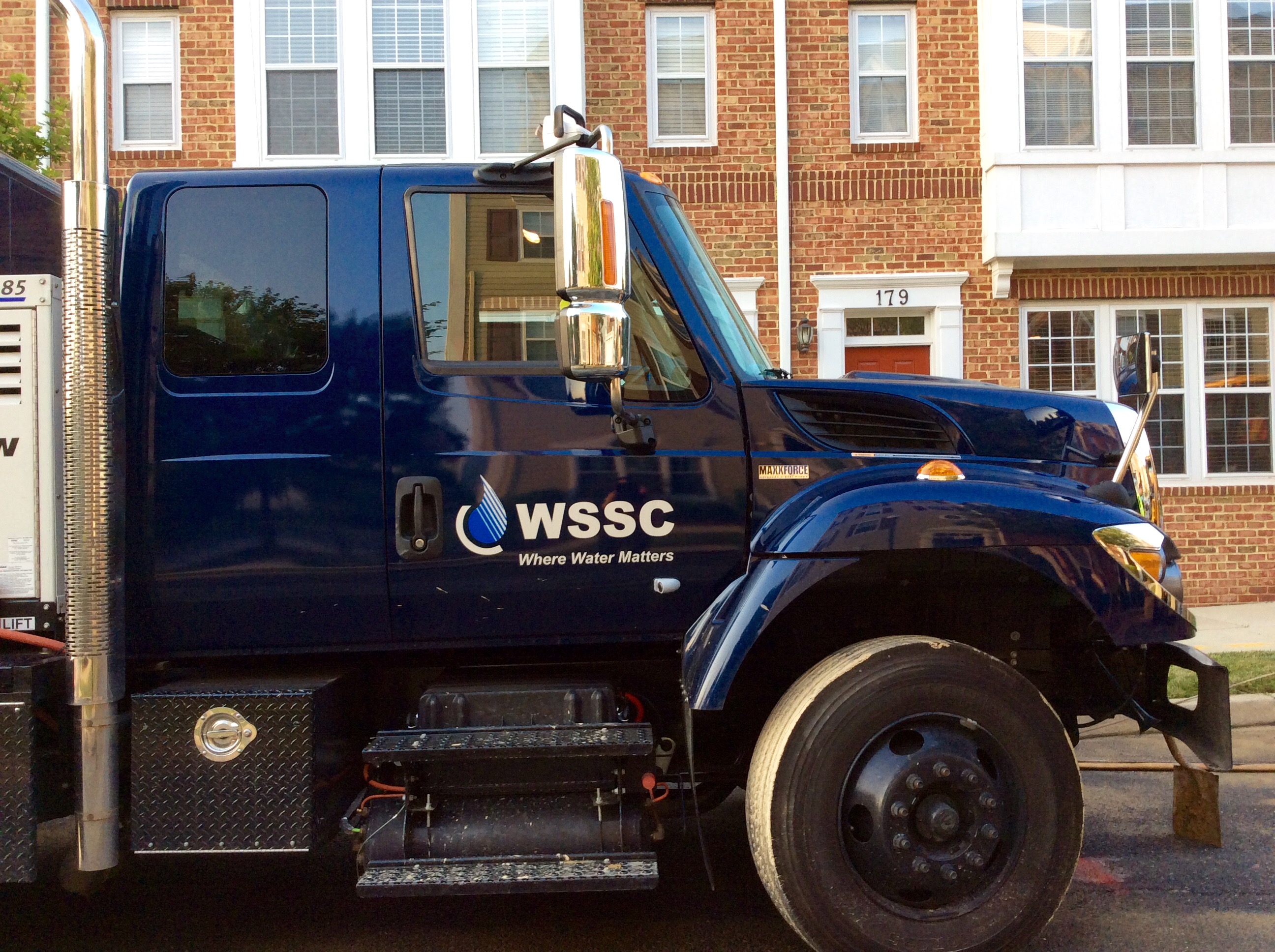 UPDATED: Water Main Repairs Complete, Repaving Set for Monday
UPDATED Washington Suburban Sanitary Commission crews have completed repairs on a 12-inch water main break that occurred along University Boulevard at Piney Branch Road on Saturday morning.
Road repairs were completed on Sunday and repaving is expected to take place on Monday after the morning rush hours.
According to WSSC, two westbound and two eastbound lanes will be closed for the repaving.
UPDATE: Utility work on University Blvd E (MD-193) between Carroll Ave & Piney Branch Rd (MD-320) is complete. All lanes now open #MdTraffic

— MC Emergency Mgt (@ReadyMontgomery) April 17, 2016
University Blvd rd repair update. Repaving will cont AFTER Monday am drive rush at 9 am. 2 EB and 2 WB lanes will be closed 4 repaving

— WSSC Water News (@WSSCWaterNews) April 18, 2016
Repair on 12″ break on University Blvd is complete. All affected now have water. Road remains closed most of today for paving.

— WSSC Water News (@WSSCWaterNews) April 17, 2016
Traffic alert, 12″ water main break on University Blvd & Carroll Ave, Langley Park. Causing traffic delays, avoid area if possible

— WSSC Water News (@WSSCWaterNews) April 16, 2016
University Blvd will remain closed for 12″ water main repairs btw Piney Branch and Carroll for much of the day. Use alternate route.

— WSSC Water News (@WSSCWaterNews) April 16, 2016
Broken #WSSC water main was installed in 1928. Crew onsite making repairs. #infrastructure

— WSSC Water News (@WSSCWaterNews) April 16, 2016
Emergency utility work closes University Blvd East (MD 193) at Piney Branch Rd (MD 320) Expect delays. Seek alternate route. #MDtraffic

— MC Emergency Mgt (@ReadyMontgomery) April 16, 2016
Traffic ALERT @WSSCWaterNews 12″ water main break on University Blvd btwn Piney Branch Rd & Carroll Ave, lanes BLOCKED avoid area

— Pete Piringer (@mcfrsPIO) April 16, 2016
University Blvd break update. Water station has been set up at Long Branch Rec Center for customers w/o water. 8700 Piney Branch Rd.

— WSSC Water News (@WSSCWaterNews) April 16, 2016