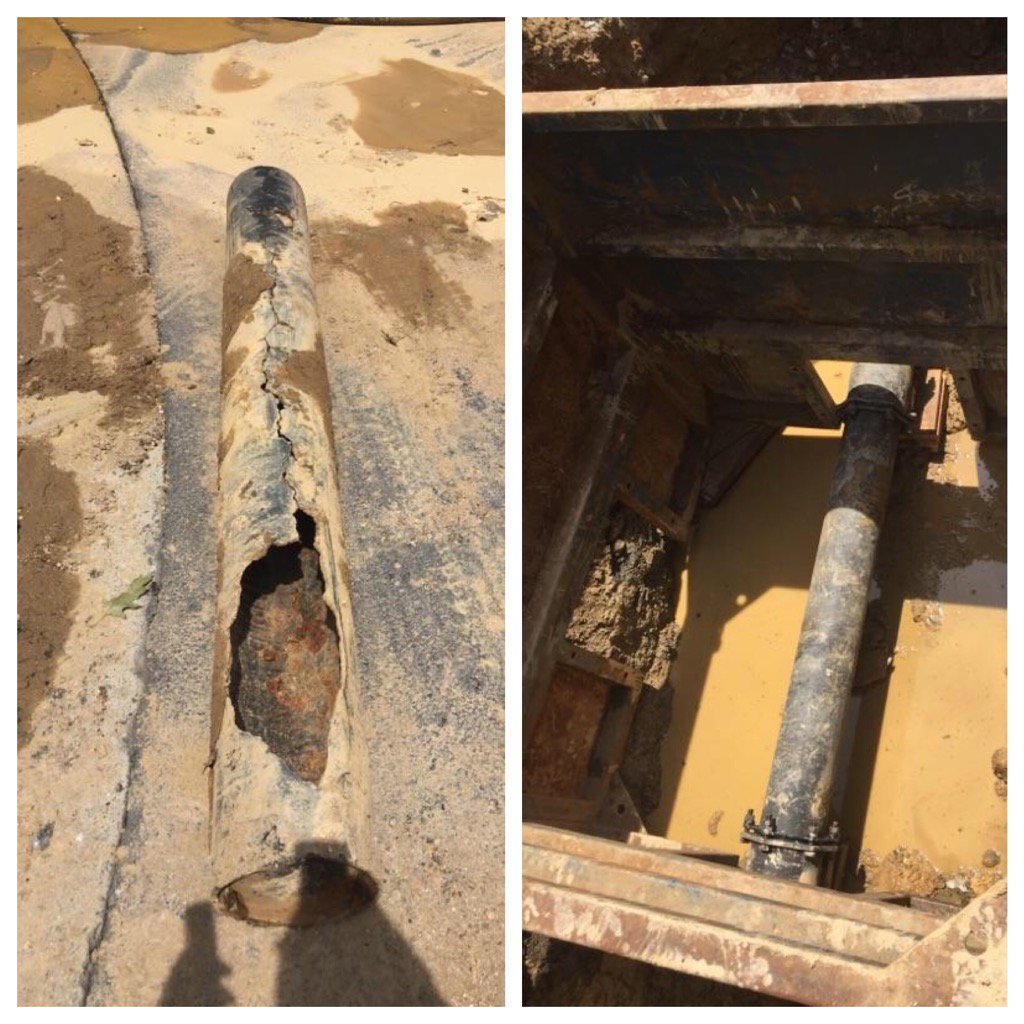 Water Main Break Closes Roads in Takoma Park
UPDATED 6.13.16  10 p.m. Water service has been restored to customers on Boston Avenue, according to WSSC.
UPDATE: Customers on Boston Ave. are back in service. Thank you for your continued patience! #WSSC @TakomaParkMD

— WSSC Water News (@WSSCWaterNews) June 13, 2016
UPDATED Washington Suburban Sanitary Commission (WSSC) crews are working to repair an 8-inch water main at 400 Boston Avenue in Takoma Park.
Originally, officials said it was a 16-inch water main line but during the repairs crews discovered the 8-inch line fed into the larger water main.
According to Takoma Park authorities, there are road closures in the area because of the water main break.
Philadelphia Avenue is closed between Takoma Avenue and Piney Branch Avenue. Access to Philadelphia Avenue from Boston Avenue and Baltimore Avenue is also closed, according to a note on the police department's Facebook page.
WSSC officials said 31 customers are without service because of the water main break.
So far, no word on when repairs will be complete.
Old meets new! #WSSC relaxed 8″ water main at 400 Boston Avenue @TakomaParkMD. #infrastructure pic.twitter.com/iK5KZcscs4

— WSSC Water News (@WSSCWaterNews) June 13, 2016
REPAIR UPDATE: Boston Ave. break actually on 8″ pipe that ties into 16″. Repairs continue as #WSSC works to get customers back in service.

— WSSC Water News (@WSSCWaterNews) June 13, 2016
Water Main Break – Philadelphia Ave Rt410 near Piney Branch Rd, near Tak Park MS & Municipal Center, water in road, some lanes CLOSED near

— Pete Piringer (@mcfrsPIO) June 13, 2016
#WSSC is working to shut down 16″ water main at 400 Boston Ave. in @TakomaParkMD. Stay tuned for updates. #infrastructure

— WSSC Water News (@WSSCWaterNews) June 13, 2016
#WSSC is turning last valve to shut down 59 yo 16″ water main on Boston Ave. @TakomaParkMD #infrastructure

— WSSC Water News (@WSSCWaterNews) June 13, 2016
UPDATE: 16″ water main shut down at 400 Boston Ave. @TakomaParkMD 31 customers impacted. Repair updates to follow. #WSSC #infrastructure

— WSSC Water News (@WSSCWaterNews) June 13, 2016
Water Main Break Closes Roads in Takoma Park; WSSC is on the Scene

Due to a water main break and buckling… https://t.co/CKlUO03Ubr

— Takoma Park Police (@TakomaParkPD) June 13, 2016