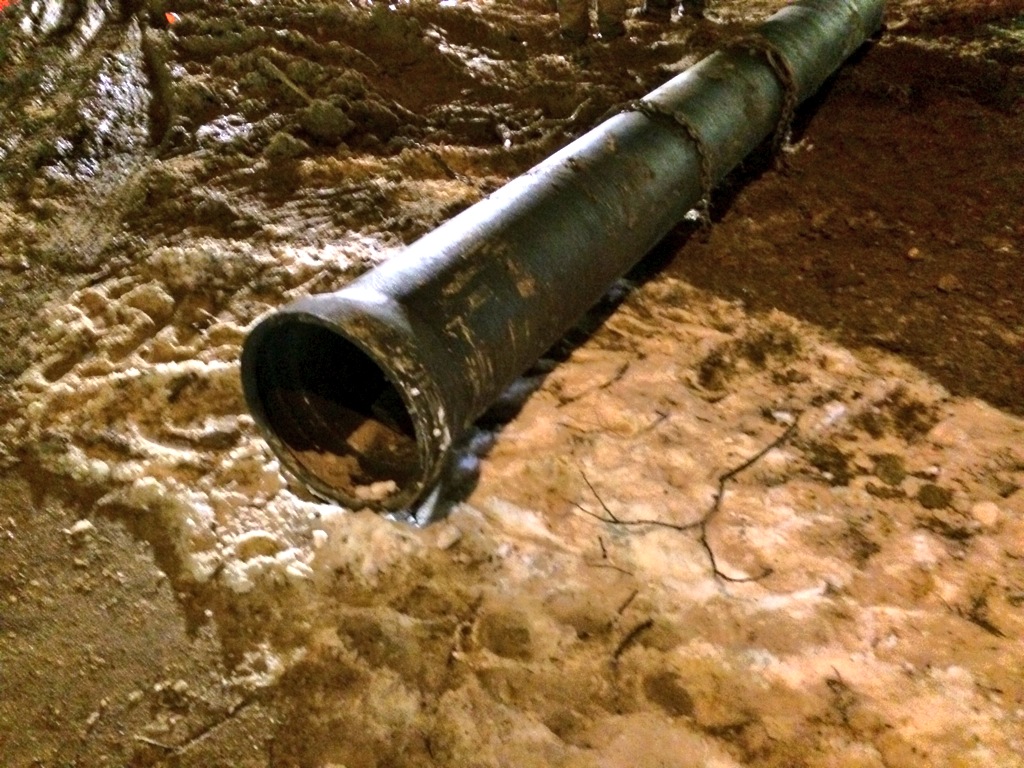 Water Main Break in Bethesda
Washington Suburban Sanitary Commission (WSSC) crews repaired a water main break in Bethesda late Tuesday afternoon.
According to WSSC officials, the break occurred in a 16-inch pipe on Bradley Boulevard and 25 customers were impacted. Officials noted the pipe was 52-years-old.
Bradley Boulevard was closed between Kentsdale Drive and Seven Locks Road because of the break.
#WSSC water main on Bradley Blvd is fixed. Water back on. Road still closed b/w Seven Locks & Kentsdale – hope to reopen late tonite.

— WSSC Water News (@WSSCWaterNews) April 14, 2015
Water expected back on by dinner for the 25 customers affected by #WSSC water main break on Bradley Blvd. 16″ pipe is 52 yrs old.

— WSSC Water News (@WSSCWaterNews) April 14, 2015
Due to water main break, Bradley Blvd (MD 191) is closed between Kentsdale Dr and Seven Locks Rd. Seek alternate route. #MdTraffic #MoCo

— MC Emergency Mgt (@ReadyMontgomery) April 14, 2015