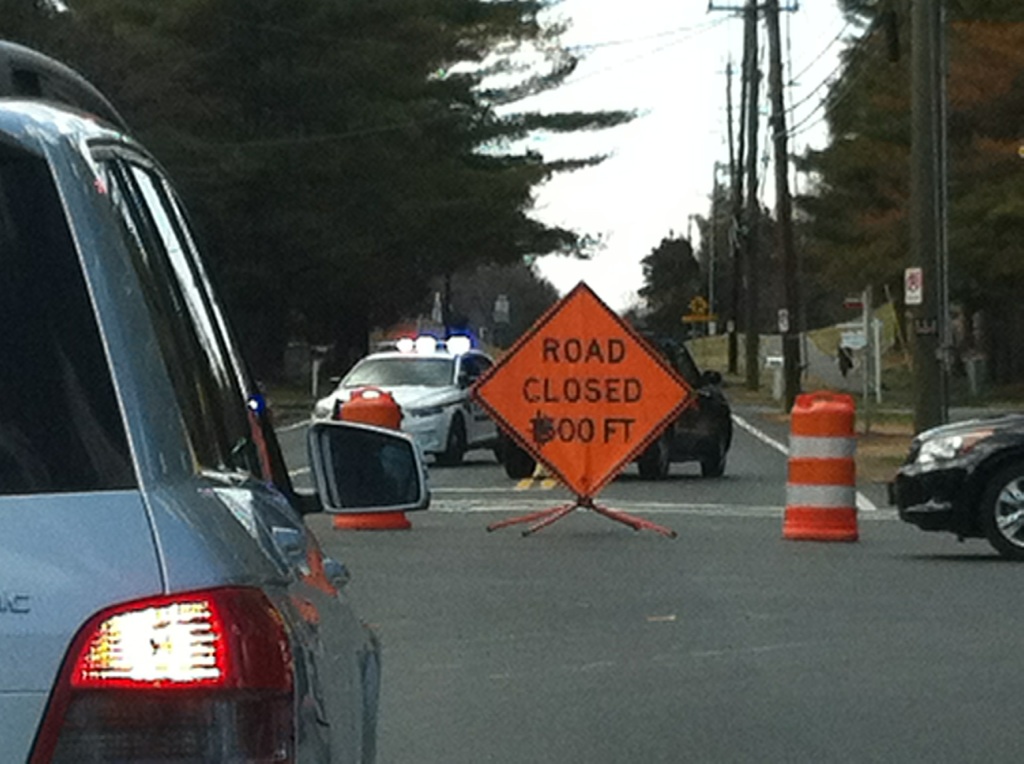 Water Rescue on Bradley Boulevard in Potomac
UPDATED Montgomery County fire and rescue crews rescued two people who got stuck in a vehicle in high water on Bradley Boulevard near Kentsdale Drive this evening.
Fire and Rescue Spokesperson Pete Piringer said the vehicle was stranded in several feet of water. He said rescue boats were deployed to retrieve the motorist and occupant. There were no injuries, he said.
According to Piringer, Bradley Boulevard is impassable between Seven Locks Road and River Road.
Earlier this evening, the National Weather Service issued a flash flood warning for Montgomery County.
U\D Bradley Blvd – water rescue, #mcfrs tech rescue units extracting 2 victims from vehicle, boats deployed in several feet of water, no inj

— Pete Piringer (@mcfrsPIO) September 7, 2014
Traffic Advisory – Rt191 (Bradley blvd) CLOSED (impassable) between Seven Locks Rd & River Rd, Potomac – high water (flooding)

— Pete Piringer (@mcfrsPIO) September 6, 2014
U/D Bradley Blvd, 1 car in several feet of water, 1 occupant, #mcfrs boats being deployed to retrieve occupant of car, area roads BLOCKED
— Pete Piringer (@mcfrsPIO) September 6, 2014
Water Rescue – 8300blk Bradley Blvd near Kentsdale Dr, Potomac, car in high water, #mcfrs Swift Water Rescue units enroute

— Pete Piringer (@mcfrsPIO) September 6, 2014