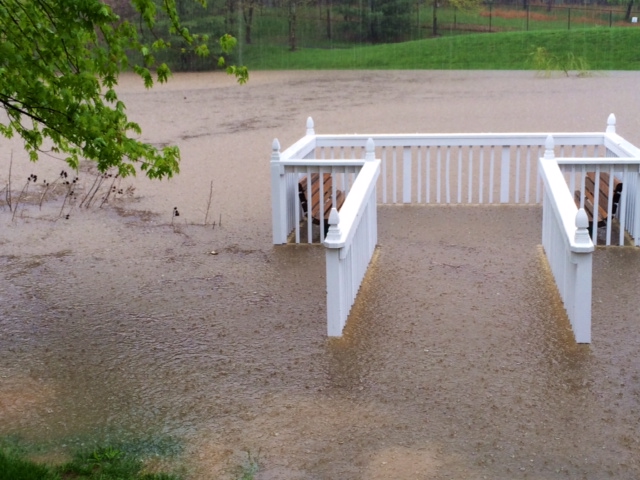 Water Rescues Underway in Montgomery County (PHOTOS & VIDEO)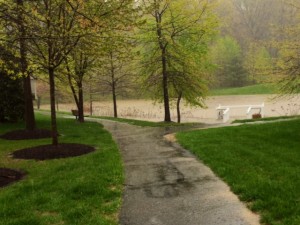 Montgomery County firefighters are responding to calls for help from several motorists whose cars are stranded in high waters from today's flooding rains.
Fire Spokesperson Pete Piringer reports rescues are underway at Burning Tree Road and Melody Lane, Bradley Boulevard and Fallen Oak Drive, Littleton Street and Bushey Drive, Democracy Boulevard and Fernwood Road, and Genoble Street and Turkey Foot Drive.
In addition, the county's Swiftwater Strike Team is in route to a car stranded in high water in the 1900 block of Brighton Dam Road.
Remember, when it comes to heavy rains and flooding streets and bridges: turn around, don't drown.
Water Rescue Burning Tree rd & Melody la, Bethesda – car in high water

— Pete Piringer (@mcfrsPIO) April 30, 2014
@mcfrs has deployed 2 additional Swiftwater 'Strike Teams' County-wide – assigned to Bethesda & Gaithersburg

— Pete Piringer (@mcfrsPIO) April 30, 2014
Water Rescue 1900blk Brighton Dam Rd – @mcfrs Swiftwater 'Strike Team' enrounte – car in high water

— Pete Piringer (@mcfrsPIO) April 30, 2014
Related: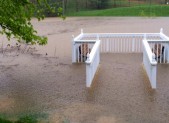 Montgomery County firefighters are responding to calls for help from several motorists whose cars are stranded in high waters from today's flooding rains. Fire Spokesperson Pete Piringer reports rescues are underway at Burning Tree Road and Melody Lane, Bradley Boulevard and Fallen Oak Drive, Littleton Street and Bushey Drive, Democracy Boulevard and Fernwood Road, and […]