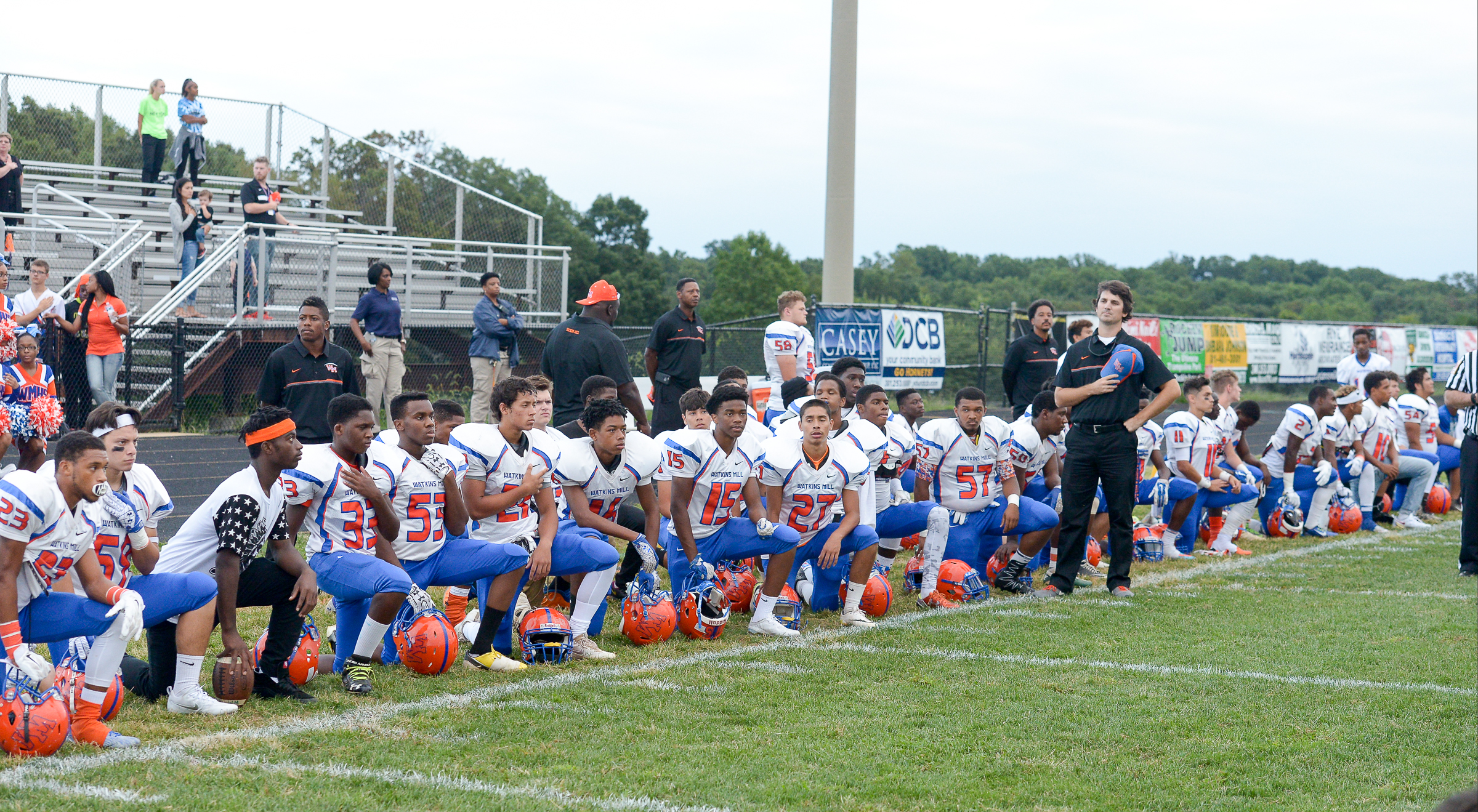 Watkins Mill Football Team Locking Arms to Support U.S. Military After Receiving Backlash for Kneeling During National Anthem (VIDEOS)
One of the captains from the Watkins Mill High School football team attended the Youth Town Hall meeting in Rockville on Wednesday night where he explained why some members of his team are taking a knee before their Friday night football games. He also said the team is considering locking arms at this week's game.
"We want to show the military that we are not disrespecting them or disrespecting America," said Watkins Mill football player Brian McNeary.
"This peaceful protest was not designed to hurt, disrespect or offend any individuals or groups, specifically our veterans and our police officers," said McNeary.
Brian is one of five captains on the football team and a senior at Watkins Mill High School. He told the council about other issues students of color are having in their community.
"We face challenges that not everyone goes through on a daily basis," said McNeary. "We get followed around stores and profiled while we're just walking down the street or around the corner from our school."
Montgomery County Councilmembers applauded the young man for standing up and speaking about his experiences.
"I congratulate you for taking a stand for social justice as a high school student," said Councilmember George Leventhal.  "The struggle for social justice is a lifelong struggle. There will always be an opportunity for you to be heard."
"One of the things we need to work on in this county is the fact that we have a lot of disparities in Montgomery County," said Montgomery County Councilmember Nancy Navarro.
McNeary said in addition to locking arms for the military on Friday, the team has more plans in the works to help the local community.  They're planning "socktober", which is a sock drive for the homeless in the coming weeks.
"We want to show the community we're not just taking a knee without doing anything to back it up," said McNeary.
Also at the Youth Town Hall meeting, the football coach of Watkins Mill High School. He told MyMCMedia that he's proud students are standing up for justice and supports his players.