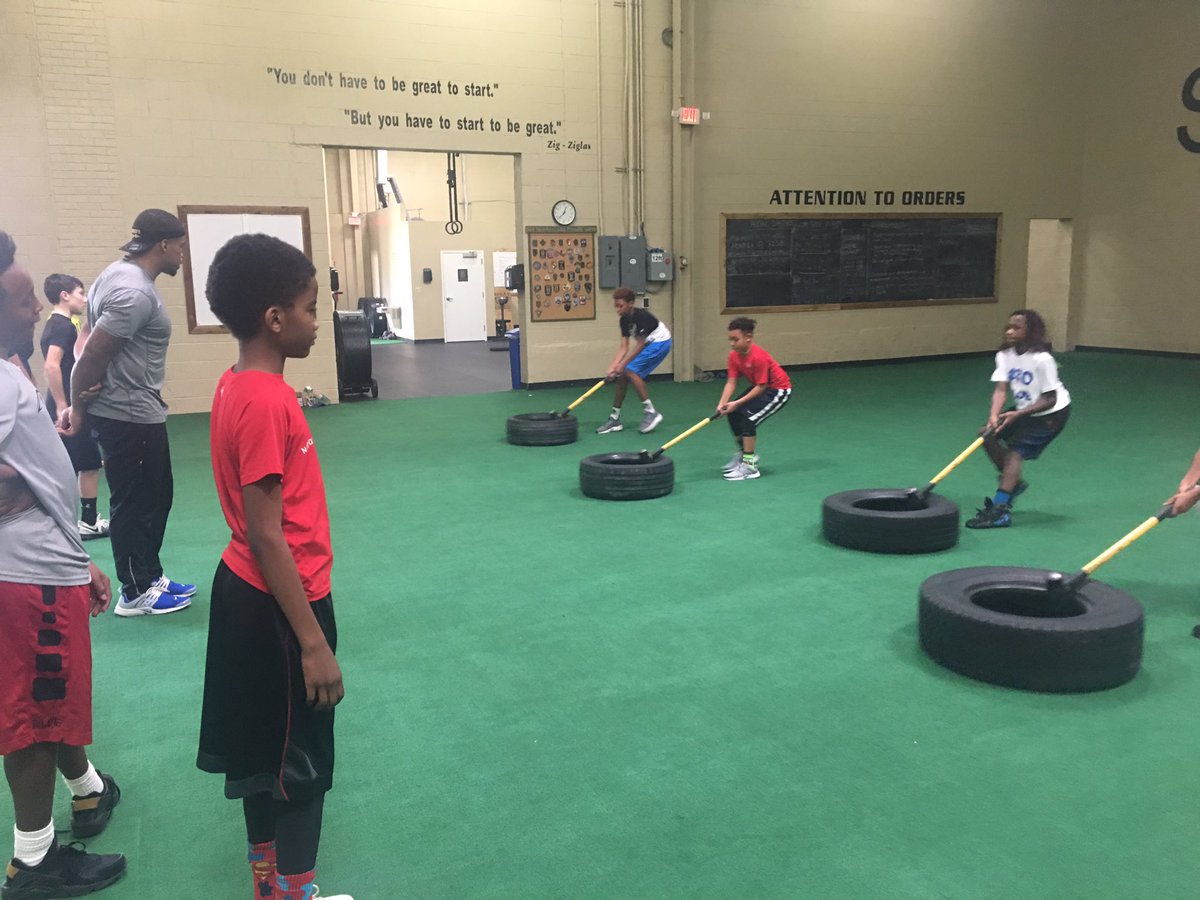 Watkins Mill High School Alum Creates 480 Club to Help Student Athletes (VIDEO)
Inspired by the lack of resources he had when growing up, Joesph Hooks, founded the 480 Club.  The 480 Club is an off-season indoor conditioning program that teaches Montgomery County youth to be better athletes and more.
Guy Gengarella is a parent to a 480 Club participant who has witnessed firsthand his son's improvements at home.
"It's teaching him discipline, it teaches him structure and it teaches him to give your best effort," said Gengarella.
Most of the student athletes Hooks train come from the Montgomery Village Sports Association (MVSA) football program, which is the same place Hooks got his football start.
"When I grew up we didn't have this opportunity," said Hooks. We didn't have an indoor facility like this at Soilderfit where we could train. We had to stay outside when it snowed. I wanted to provide a way, just like the kids in the south, [where kids] could train all year to get better."
The lack of resources, however, didn't stop Hooks from earning a spot on Shepherd University's football team after graduating Watkins Mill High School.  Shortly after, he went on to play professional football for the American Indoor Football League. Hooks, however, had to change his approach to playing the game he loved after trying out for the Washington Redskins and not making the team.
Using his lessons and experiences from the past, Hooks is keeping himself in the game by sharing his own process through performance training.
"It's not just a program," said Keith Lewis, participant, 480 Club."This teaches you how to be a family, brotherhood, and keeping up with your grades."
"The end goal is to get more grants and funds so we can provide more opportunities for kids that can't come," said Hooks.
Here with Coach @the480club where he trains youth in #MoCo to become better athletes. @mymcmedia pic.twitter.com/3ApU2QU8YD

— Mitti Hicks (@MittiMegan) January 28, 2017