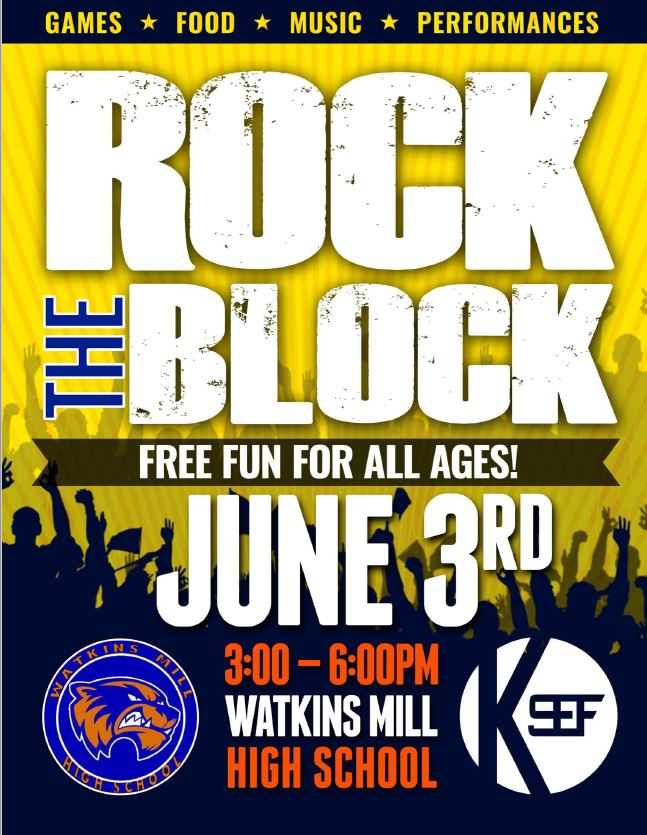 Watkins Mill High School to Host Rock the Block on June 3
Students and staff from Watkins Mill High School are inviting parents and members of the community to attend their "Rock the Block" event on June 3 from 3 p.m. to 6 p.m., according to a news release.
Rock the Block is a free event for members of the Montgomery Village community where participants can enjoy a dunk tank, yard games, performances and a carnival.
Performances are expected by the high school's pep band, dance team, and OLAS Hispanic Dance Troup.
Students can earn Student Service Learning (SSL) hours by volunteering at this event.
Rock the Block begins at 3 p.m. and will
Watkins Mill High School is located at 10301 Apple Ridge Road, Gaithersburg MD 20879