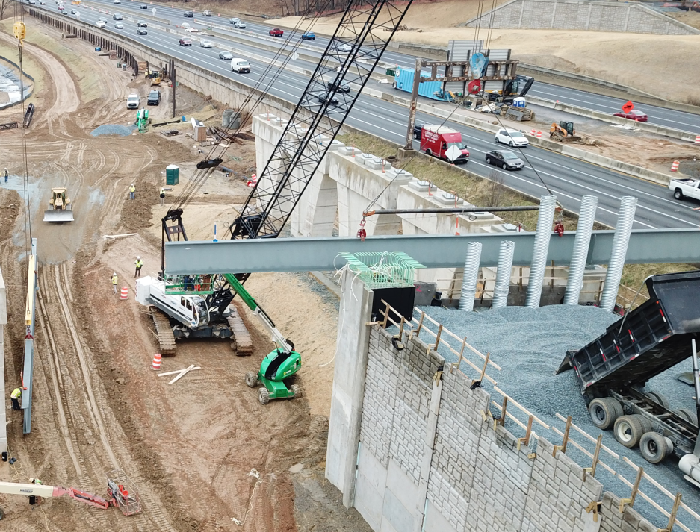 Watkins Mill Interchange Project Will Cause Lane Closures
The Maryland Department of Transportation State Highway Administration is preparing to set structural support beams at the I-270/Watkins Mill Road interchange project in Gaithersburg.
The steel beam installation work will begin Sunday, Feb. 3. It is scheduled to be complete by the beginning of March.
To perform this phase of the $84 million project, motorists will encounter nighttime single-, double- and triple-lane closures, as well as brief, 20-minute total stoppages. SHA will begin installing the new steel over southbound I-270, then shift to the northbound direction.
Motorists can expect single-lane closures beginning at 7 p.m., double lane closures at 9 p.m. and triple lane closures beginning at 11 p.m. with all lanes opening by 5 a.m. each subsequent morning.
Also, brief total closures will occur between midnight and 5 a.m. The work will take place Sunday nights through Friday mornings. For a look at real-time commute conditions, customers are urged to visit www.md511.org, then click on lane closures.
Click here for more information about the overall project.