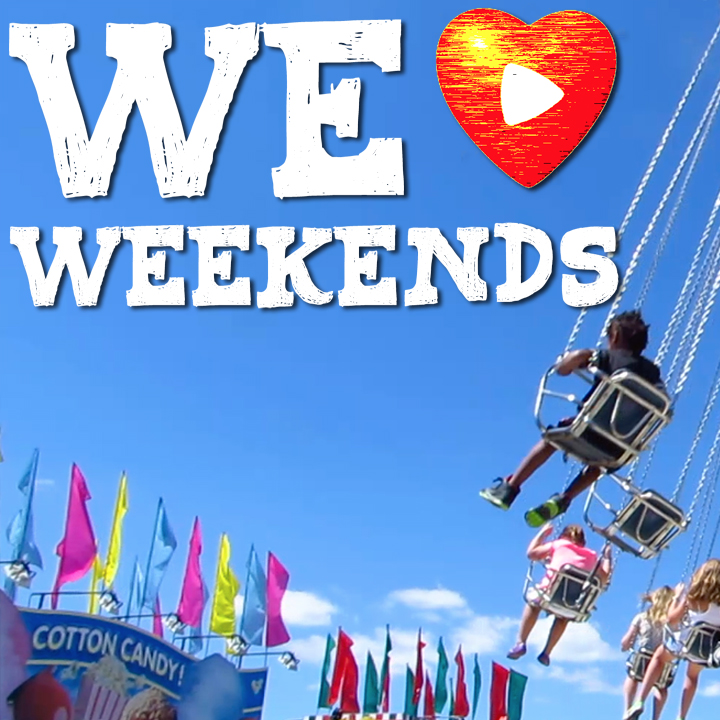 We Love Weekends: Montgomery County Planner for Aug 8-11
Here's our guide to arts and entertainment in Montgomery County, Aug. 8 – 11.
Carpe Diem! Silver Spring Dance: On the second Thursday of every month, enjoy the fun as well as the mental and physical health benefits of dancing with others. No experience required. Each session starts at 7 p.m. with a 30-minute lesson, and then dances are "called" from 7:30-10 p.m. All levels of experience are welcome. Thursday, August 8 from 7 to 10 p.m. Great Hall, Silver Spring Civic Building, 1 Veterans Plaza, Silver Spring. Click here for more information. $5-$10. Free to first-timers.
Montgomery County Agricultural Fair:  This is the county's 71st agricultural fair and this year's theme is "Feed Your Senses." The fair opens Friday, Aug. 9 and continues through Saturday, Aug. 17.  Fair hours are 10 a.m. to midnight daily. Friday, August 9 -17 at the Montgomery County Agricultural Fairgrounds, 501 Perry Parkway, Gaithersburg. Click here for more information. General Admission: $15.
The Fair has an app this year to download to your phone.
Calling all parents! Kids 11 & under are free EVERY DAY at MoCo Fair.

Grab the fam, get your tickets ahead of time online to save $2/ticket & check out all the FREE activities! Family days on Mon 8/12 & Wed 8/14 where you can get all-day ride wristbands for just $15 #mocofair pic.twitter.com/nyiU0qB468

— Mont. Co. Ag. Fair (@MOCOFAIR) July 25, 2019
Steelpan Fusion by Josanne Francis: Francis is an internationally known steelpan performer and educator. Her music blends influences from traditional Calypso music, jazz, Indian, funk, rock, and classical music—a unique mix not typically heard on the steelpan. Saturday, Aug. 10 from 6 to 7 p.m. Good Hope Community Recreation Center, 14715 Good Hope Road, Silver Spring. Click here for more information. Free, tickets are required.
Movie Night(s) in Gaithersburg:  Two movies will be screened this weekend. First, escape the summer heat and enjoy the popular family favorite film Captain Marvel Friday, Aug. 9 from 7 to 9 p.m. indoors at Casey Community Center. Bring a cushion or blanket. Tickets are $2.  Then on Saturday, Aug. 10 from 9 p.m. to 1 a.m. head over to Observatory Park for stargazing and movie watching. Based on a true story, The Dish takes a comical and fictionalized look at the 1969 space mission that marked mankind's first steps on the moon and why NASA relied on a radio telescope in the middle of an Australian sheep farm to bring the images back to Earth. Free.
Sunday's Farmers Markets: Takoma Park Farmers Market takes place from 10 a.m. to 2 p.m. on Laurel Avenue. Click here for more information.
Tiger Style!: Political correctness flies out the window in this satire about stereotypes. Two Chinese-American siblings search for their authentic selves. Albert Chen is a computer programmer so modest he lets others take credit for his work. His sister Jennifer, a doctor, is so professionally driven she can't sustain a relationship. Despite their Ivy League educations, musical virtuosity and impeccable manners, the siblings mount a delayed adolescent rebellion against their disappointed Tiger Mother. Runs now through August 18 at Olney Theatre Center, 2001 Olney-Sandy Spring Road. For more information, click here. $59-$64.
Chicago Plays the Stones: Gifted guitar-slinger Ronnie Baker Brooks and harmonica master Billy Branch, two of the foremost inheritors of the Chicago blues tradition and keepers of the flame, unite live on-stage to give the songs of the Rolling Stones a remarkable rebirth. Brooks and Branch strip songs like "Gimme Shelter," "Let It Bleed," "Sympathy for The Devil," and more down to their Chicago blues essence and bring the songs of Jagger/Richards back to their spiritual home and point of origin. Sunday, Aug. 11 at 7:30 p.m. AMP by Strathmore, 11810 Grand Park Avenue, 4th Floor, North Bethesda. Click here for more information. $36-$56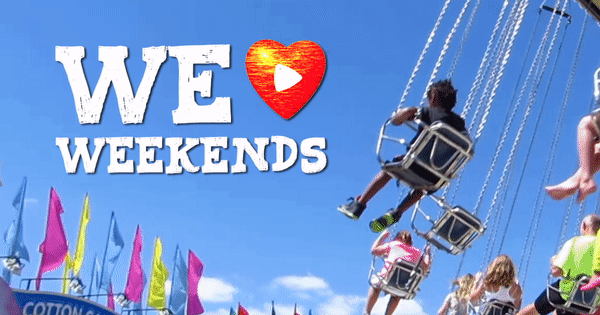 Watch the latest Culture Spot MC video, below, for more events happening this month: