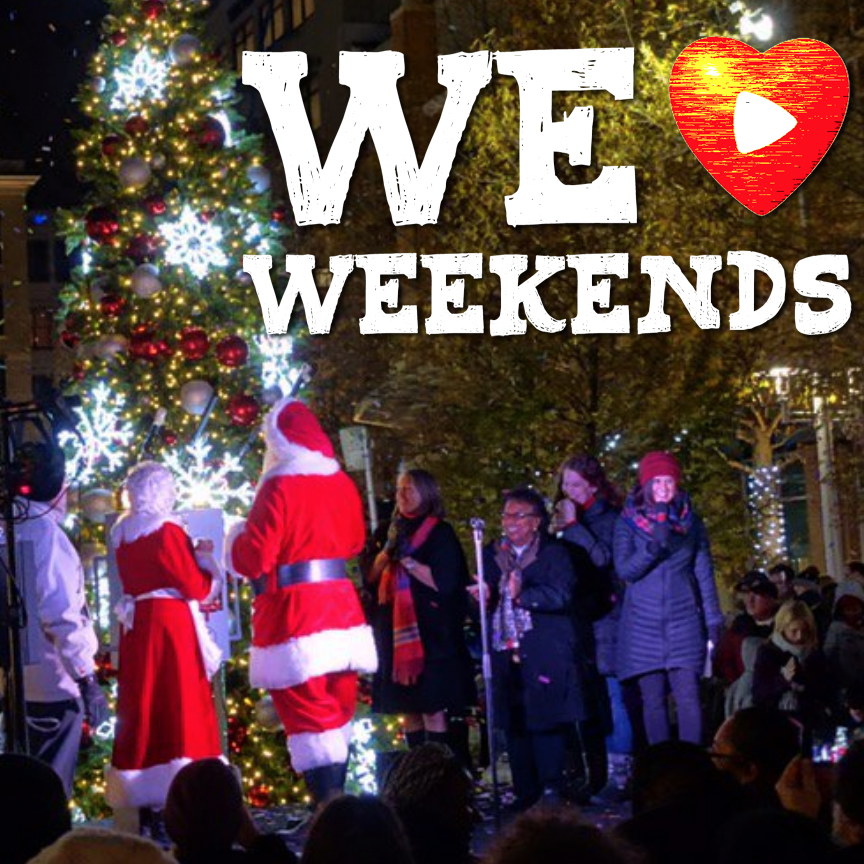 We Love Weekends: Montgomery County Planner for Dec. 14 – Dec. 16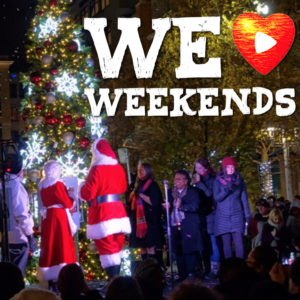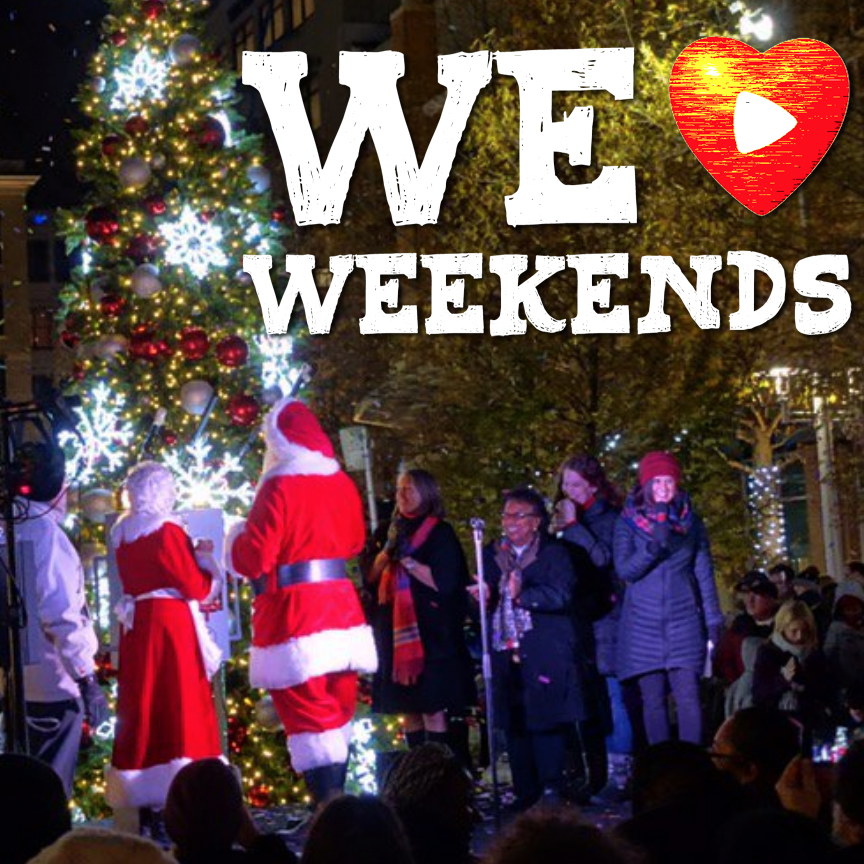 Looking for unique, hand-made holiday gifts? We've found two seasonal shows for this weekend. First, the Sandy Spring Museum's Holiday Show includes works by their 11 artist residents and many local community artists. The show is open daily, find the details, here. A second option is the VisArts Handmade Holiday sale on Dec. 15 and 16 from 11 a.m. to 5 p.m. The pop up is located in Rockville Town Square at 136 Maryland Avenue.
The Winter Ice Show at Cabin John Ice Rink features group and solo performances by local skaters, choreographed by professional skating instructors. The free performance is scheduled for Dec. 15 from 6:30 to 8:15 p.m. at the ice rink.
Round House Theatre extended their production of August Wilson's Gem of the Ocean through Dec. 30.
Friday, Dec. 14
The Nutcracker  The Maryland Youth Ballet perform the holiday classic choreographed by Michelle Lees. The production includes a huge cannon that fires at the mice, a growing Christmas tree, cute little Ginger Snaps peeking out of a huge Mother Ginger skirt, and more.
Through Dec. 23.  Parilla Performing Arts, 51 Mannakee Street, Rockville   marylandyouthballet.org $27-$38
Social Dance  Contra dance is a type of folk dance for all ages and a social dance.  You do not need to bring a partner. There is a beginner's lesson from 7:30 pm – 8:15 pm which is included in the price of admission. If Glen Echo Park closes due to inclement weather the dance will be canceled.
Dec. 14 from 7:30-11:30 p.m. in the Spanish Ballroom at Glen Echo Park, located at 7300 MacArthur Boulevard. glenechopark.org $11. (Contra dance flyer)
Jazz at Lincoln Center Orchestra   Grammy Award winner Wynton Marsalis leads the orchestra in a holiday concert.
Dec. 14 & 15 at 8 p.m.  The Music Center at Strathmore, located at 5301 Tuckerman Lane, North Bethesda.  strathmore.org. Tickets from $58.
Striking 12   Presented by Free Range Humans and inspired, in part, by Hans Christian Andersen's "The Little Match Girl," Striking 12 toggles between an urban fairy tale and the classic. The story follows a grumpy, overworked New Yorker who resolves to spend New Year's Eve alone when an unexpected visitor brings cheer. The musical score is an eclectic combination of pop, rock, jazz, and showtunes.Six performances through Dec. 22 at various times.  BlackRock Center for the Arts, located at 12901 Town Commons Drive, Germantown.  blackrockcenter.org. $25-$45.
Saturday, Dec. 15
Rockville Holiday Festival  Celebrate the holidays at the Fitzgerald. The City of Rockville's holiday festival includes performances by The Heavenly Handbells fo Trinity Lutheran Church, Victorian Lyric Opera Company, Capital Accord Chorus, Heart of Maryland Chorus and many more. Enjoy the musical performances, arts and crafts, refreshments and a special appearance by Santa and Mrs. Claus.
Dec. 15 from 1 to 4 p.m.  F. Scot Fitzgerald Theatre, 603 Edmonston Drive, Rockville.  rockvillemd.gov.  Free
Family Gingerbread House Workshop  Construct your own mini gingerbread house with your family and friends. Registration is required for the free workshop sponsored by the Friends of the Library, Rockville Memorial Chapter.
Dec. 15 from 2 to 4 p.m. Rockville Memorial Library, 21 Maryland Avenue, Rockville. montgomerycountymd.gov  Free with registration.
Art Exhibit reception  The exhibit "Interior Spaces" is on display through Feb. 3, 2019. The public is invited to meet the artists during this reception.
Dec. 15 from 4 to 6 p.m.  Arts Barn, located at 311 Kent Square Road, Gaithersburg. gaithersburmd.gov. Free.
Cool Yule with Lena Seikaly Washington based jazz singer Lena Seikaly performs holiday and original songs.
Dec. 15 at 8 p.m.  Arts Barn, located at 311 Kent Square Road, Gaithersburg. gaithersburmd.gov. $15-$25.
Great Russian Nutcracker  The Moscow Ballet has three performances of the Nutcracker at Strathmore as part of their annual tour.
Dec. 16 at 2 and 8 p.m., Dec. 17 at 8 p.m.  The Music Center at Strathmore, located at 5301 Tuckerman Lane, North Bethesda.  strathmore.org. $46-$98.
A Christmas Carol: A Ghost Story of Christmas  Paul Morella returns to bring his unique and memorable adaptation of A Christmas Carol to life.  Experience the characters and vivid imagery as Charles Dickens originally intended  – in his own words – and rediscover this timeless classic presented in a masterful solo performance.  Adapted from Dickens' original novella and reading tour, Morella's solo version will transport you back to Victorian England and into the heart of this classic morality tale.
Through Dec. 30 at various times.  Mulitz-Gudelsky Theatre Lab at Olney Theatre Center, 2001 Olney-Sandy Spring Road. olneytheatre.org.  $40-$50.
Gem of the Ocean   Playwright August Wilson's first instalment in his series of plays set in Pittsburgh's Hill District following the Civil War. This play examines the uneasy calm holding the African-American community together.
Through December 30 at various times. Round House Theatre, 4545 East-West Highway Bethesda.  roundhousetheatre.org  Tickets start at $51.
Sunday, Dec. 16
Elf The Musical   Based on the Will Ferrell movie, Elf has become a holiday classic. This warm-hearted family musical tells the story of Buddy, a human accidentally transported to the North Pole as a baby who grows up believing himself to be an elf, despite his large size and sub-par toy-making.
Through Jan. 6, 2019 at various times.  Mainstage at Olney Theatre Center, 2001 Olney-Sandy Spring Road. olneytheatre.org. Starts at $59.
Bandana Splits  Singer-songwriters Dawn Landes and Lauren Balthrop deliver a concert that includes Christmas classics plus a selection of their original holiday tunes.
Dec. 6 at 3 p.m. at The Mansion at Strathmore, 10701 Rockville Pike, North Bethesda.  strathmore.org. $20.
Watch the latest Culture Spot MC video, below, for more events happening this month: