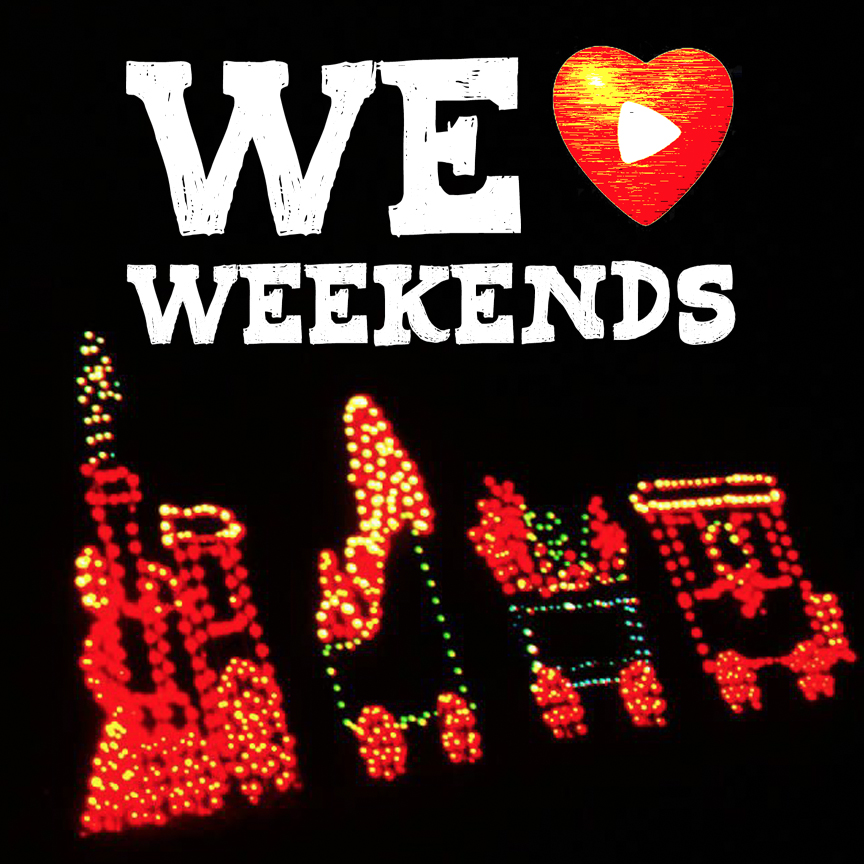 We Love Weekends: Montgomery County Planner for Nov. 30 – Dec. 2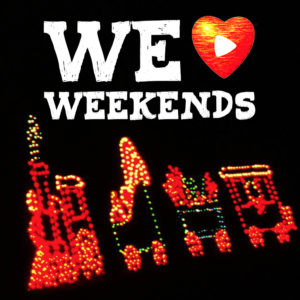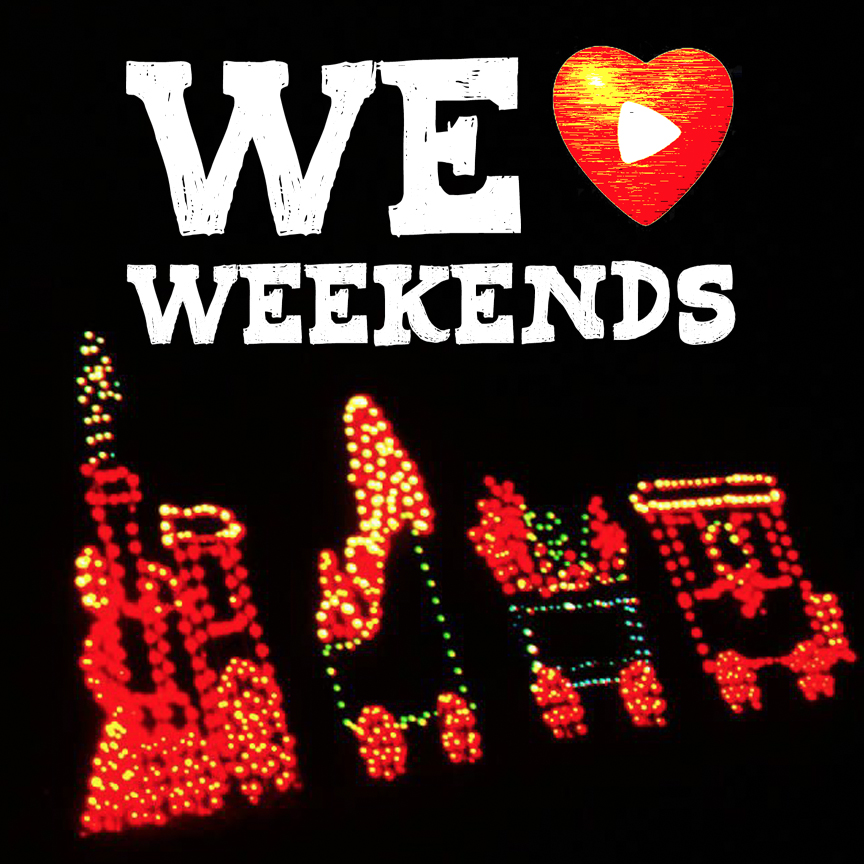 Kick off the holiday season with live ice sculpting and holiday performances at the annual Bethesda's Annual Winter Wonderland Saturday, Dec. 1 from 1 to 4 p.m. The celebration takes place in Bethesda's Veterans Park.
Looking for unique, hand-made holiday gifts? We've found two. First, the Sandy Spring Museum's Holiday Show includes works by their 11 artist residents and many local community artists. The show is open daily, find the details, here. A second option is the Countryside Artisans' Holiday Gallery & Studio Tour which takes place Nov. 30-Dec. 2 and Dec. 7-9.
Friday, Nov. 30
A Christmas Story  In partnership with Rockville Little Theatre, Arts on the Green presents A Christmas Story, adapted by Philip Grecian and based on the holiday classic film written by Jean Shepherd, Leigh Brown & Bob Clark. Recommended for ages 7 & up.
Through Dec. 9 at various times. Arts Barn, 311 Kent Square Road, Gaithersburg. gaithersburmd.gov. $20.
The Nutcracker Metropolitan Ballet Theatre's presents the full-length traditional staging of The Nutcracker which features student and professional dancers.
Through Dec. 9 at various times. Robert E. Parilla Performing Arts Center, Montgomery College, 51 Manakee Street, Rockville. mbtdance.org Tickets start at $19.
Social Dance  Contra dance is a type of folk dance for all ages and a social dance.  You do not need to bring a partner. There is a beginner's lesson from 7:30 pm – 8:15 pm which is included in the price of admission. If Glen Echo Park closes due to inclement weather the dance will be canceled.
Nov. 30 from 7:30-11:30 p.m. in the Spanish Ballroom at Glen Echo Park. 7300 MacArthur Boulevard. glenechopark.org $11. (Contra dance flyer)
Gem of the Ocean   Playwright August Wilson's first instalment in his series of plays set in Pittsburgh's Hill District following the Civil War. This play examines the uneasy calm holding the African-American community together.
Through December 23 at various times. Round House Theatre, 4545 East-West Highway Bethesda.  roundhousetheatre.org  Tickets start at $51.
A Christmas Carol: A Ghost Story of Christmas  Paul Morella returns to bring his unique and memorable adaptation of A Christmas Carol to life.  Experience the characters and vivid imagery as Charles Dickens originally intended  – in his own words – and rediscover this timeless classic presented in a masterful solo performance.  Adapted from Dickens' original novella and reading tour, Morella's solo version will transport you back to Victorian England and into the heart of this classic morality tale.
Through Dec. 30 at various times.  Mulitz-Gudelsky Theatre Lab at Olney Theatre Center, 2001 Olney-Sandy Spring Road. olneytheatre.org.  $40-$50.
Saturday, Dec. 1
Pleiades Jewelry Show & Sale   Launched 33 years ago by seven local artisans, Pleiades is named for the star cluster known from ancient times as the Seven Sisters. Since then, Pleiades has grown, and its selection of unique, high-quality, hand-crafted jewelry and metalwork remains exquisite. Now there are more than 30 artists, all women, offering one-of-a-kind silver and gold pieces with gemstones, dichroic glass, beads, paper, and enamels, as well as gorgeous silver flatware, vessels, and table sculptures.
Dec. 1 & Dec. 2 from 11 a.m. to 5 p.m. at The Mansion at Strathmore, 10701 Rockville Pike, North Bethesda.  strathmore.org.
Maryland Classic Youth Orchestras of Strathmore Junior Ensembles   Performances by MCYO's Junior Ensembles. Jorge Orozco conducts the preparatory strings and chamber strings. MaryAnn Poling leads the young artists. The chamber ensemble is directed by Julie Savignon.
Dec. 1 at 2 p.m.  The Music Center at Strathmore, 5301 Tuckerman Lane, North Bethesda.  strathmore.org. $15-$25.
Maryland Classic Youth Orchestras of Strathmore   Performances by MCYO's Full Orchestra with the Symphony conducted by Simeone Tartaglione and the Philharmonic conducted by Kristofer Sanz. Works by Verdi, Schubert, Vivaldi, plus Cucchiara's suite from Vanara (US premiere), Farr's "Te Papa" for singers, Maori Chant, and orchestra (US premiere), and Bruckner's Symphony No. 4 (Romantic).
Dec. 1 at 7 p.m.  The Music Center at Strathmore, 5301 Tuckerman Lane, North Bethesda.  strathmore.org. $15-$25.
Christmas Amore with The Sicilian Tenors   The Sicilian Tenors take you on a romantic journey across the globe through storytelling and song providing an evening of delight and holiday joy. Tenors Caruso, Scaccio, and Vitale lend their soaring voices to the music of Italy, Broadway, and Hollywood. Together The Sicilian Tenors offer opera favorites and decades of popular music.
Dec. 1 at 8 p.m.  BlackRock Center for the Arts, 12901 Town Commons Drive, Germantown.  blackrockcenter.org. $25-$45.
Storm Large "Holiday Ordeal"   Musician, actor, playwrights, and author Storm Large first captivated national audiences as a contestant on the 2006 CBS show Rock Star: Supernova. With a long history in rock, Large branched out into theater and cabaret, filling concert halls around the world with Pink Martini (with whom she debuted right here in Washington at the Kennedy Center  in 2011) and with her band Le Bonheur throughout North America. Large has also sung with k.d. lang, Kiril Gerstein, Rufus Wainwright, and George Clinton, among others. Join her for the "Holiday Ordeal," a wild and wonderful celebration of the season.
Dec. 1 at 8 p.m.  AMP by Strathmore, 11810 Grand Park Avenue, 4th Floor, North Bethesda.  ampbystrathmore.org  $35-$45.
The Nutcracker   The Rockville Civic Ballet's production of The Nutcracker has become a Rockville tradition.
Through Dec. 9 at various times.  F. Scott Fitzgerald Theatre, 603 Edmonston Drive, Rockville. fscottfitzgerald.com. $25.
Sunday, Dec. 2
Elf The Musical   Based on the Will Ferrell movie, Elf has become a holiday classic. This warm-hearted family musical tells the story of Buddy, a human accidentally transported to the North Pole as a baby who grows up believing himself to be an elf, despite his large size and sub-par toy-making.
Through Jan. 6, 2019 at various times.  Mainstage at Olney Theatre Center, 2001 Olney-Sandy Spring Road. olneytheatre.org. Starts at $59.
Grand Menorah Lighting   Rockville's annual menorah lighting ceremony includes crafts for children, lighting the first candle of Hanukkah, music, donuts, ice skating and fire juggling.
Dec. 2 from 5 to 7 p.m.  Rockville Town Square, 200 East Middle Lane.  rockvilletownsquare.com Free. (Ice skating requires purchase.)
Winter Chorus Concert   The Gaithersburg Chorus presents two winter concerts in December. Featured selections include Aaron Copland's "Simple Gifts," an arrangement of Dvorak's "Goin' Home," and holiday selections. While admission is free, donations are gratefully accepted. All ages are welcome.
Dec 2 from 7:30 to 9:30 p.m.  Gaithersburg Presbyterian Church, 610 South Frederick Avenue, Gaithersburg.
Dec. 4 from 7:30 to 9:30 p.m.  Rosborough Cultural Arts & Wellness Center, 301 Odendhal Avenue, Gaithersburg.
Mannheim Steamroller Christmas  Grammy Award-winner Chip Davis has created a show that features Mannheim Steamroller Christmas classics along with a selection of compositions from his groundbreaking Fresh Aire series which introduced the distinctive Mannheim sound to America. Experience the magic as the spirit of the season comes alive with dazzling multimedia effects and the signature sound of Mannheim Steamroller.
Dec. 2 at 4 and 8 p.m. at The Music Center at Strathmore, 5301 Tuckerman Lane, North Bethesda.  strathmore.org. $52-$108.