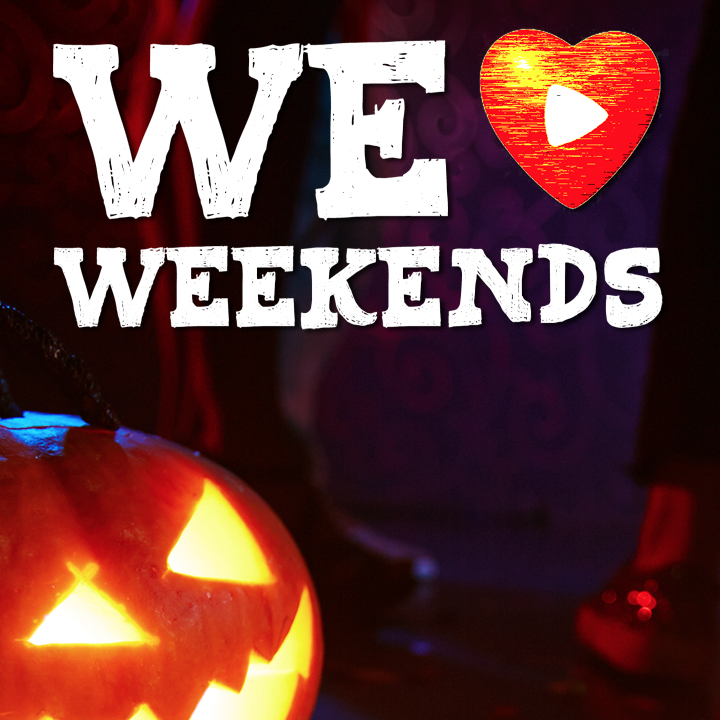 We Love Weekends: Montgomery County Planner for Oct. 26 – Oct. 28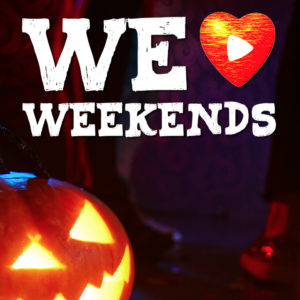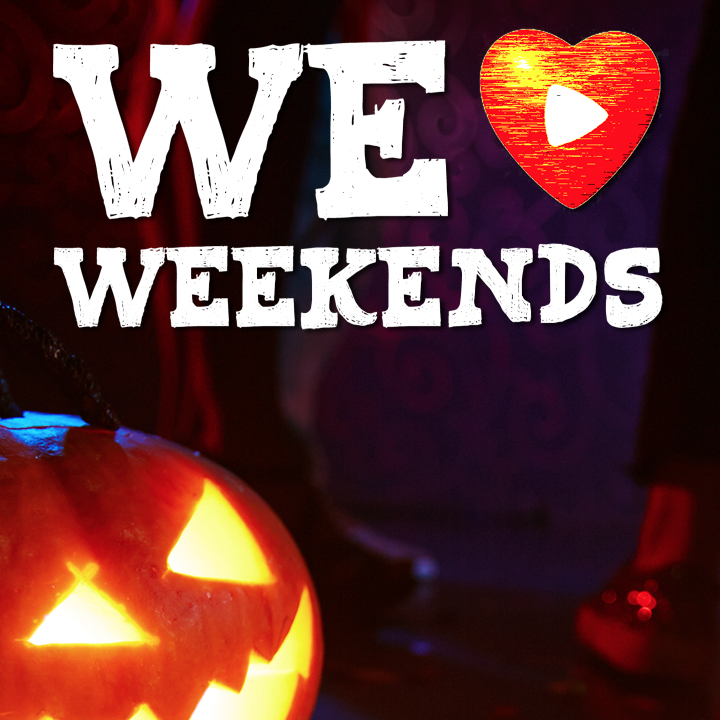 Glen Echo Park's annual Halloween-themed family event, Fall Frolic takes place Saturday, October 27 from 1 to 4 p.m. Fall Frolic is open to the public, and visitors of all ages are invited to explore the arts through hands-on crafts, Halloween activities, trick-or-treating and visiting open studios. Families may want to pick a pumpkin from the Pumpkin Patch and decorate it at one of the craft tables. Open studios and galleries include Glen Echo Pottery, the Art Glass Center, Photoworks, Yellow Barn Studio & Gallery, and Silver Works. The day concludes with a costume parade through the Park at 3:30 p.m., weather permitting.
The Silver Spring Zombie Walk is on for Saturday, October 27 with the kickoff party at Denizens Brewing Co at 6 p.m. The party will include a DJ, candy, body paint, and door prizes. The walk starts at 9 p.m. Organizers say the walk is on despite the weather forecast for rain.
Below are more ideas for fun this weekend in Montgomery County:
Friday, Oct. 26
Ghosts of Gaithersburg  This 45-minute walking tour explores the property of the former Kentlands Estate with historical accounts and documented experiences of the paranormal. Discover the stories behind the street signs and the history of the Kentlands neighborhood.
Oct. 26 and 27. Reserved tours take place every 15 minutes between 6 and 7:30 p.m. Gaithersburg Arts Barn, 311 Kent Square Road. gaithersburgmd.gov. $12
The Four Bitchin' Babes  The Four Bitchin' Babes are four accomplished and seasoned musician-actress comediennes, who together, create a musical comedy theatre troupe. Endearing songs such as the multigenerational "Pass It On" and "Unconditional Love" add heart to this musical revue. Oct. 26 at 8 p.m. at AMP by Strathmore, 11810 Grand Park Avenue, North Bethesda. ampbystrathmore.com. $28-$45.
Celia Cruz Rumba Vocalist Lenia Diaz performs with the Celia Cruz Rumba salsa band.
Oct. 26 at 8 p.m. BlackRock Center for the Arts, 12901 Town Commons Drive, Germantown.  blackrockcenter.org. $25-$45.
Labour of Love  Directed by Leora Morris this comedy by James Graham is set in a member of Parliament's district office and tells the story of the ups and downs of left-wing British politics over the past twenty-five years. Unfolding over decades, the play reflects a shifting political landscape in the heartland that echoes similar developments in America as progressives seek the road back to power.
Through Oct. 28 at Olney Theatre Center, 2001 Olney-Sandy Spring Road, Olney.  olneytheatre.org. $42 and up.
Contra Halloween Dance Contra dance is a type of folk dance for all ages and a social dance.  You do not need to bring a partner. There is a beginner's lesson from 7:30 pm – 8:15 pm which is included in the price of admission. If Glen Echo Park closes due to inclement weather the dance will be canceled.
Oct. 26 from 7:30-11:30 p.m. in the Spanish Ballroom at Glen Echo Park. 7300 MacArthur Boulevard. glenechopark.org $11. (Contra dance flyer)
Saturday, Oct. 27
Polkadots: The Cool Kids Musical  The musical tells the story of 8-year-old Lily Polkadot who moves into a new town where she must gain acceptance from her peers. She faces daily bullying to segregated drinking fountains but is befriended by a young boy named Sky. Inspired by Civil Rights pioneers Ruby Bridges and The Little Rock Nine, Polkadots: The Cool Kids Musical provides a history lesson for everyone.
Oct. 27 at 4 p.m. BlackRock Center for the Arts, 12901 Town Commons Drive, Germantown.  blackrockcenter.org. $25-$45.
How I Learned to Drive  Directed by Amber Paige McGinnis, playwright Paula Vogel chronicles a woman's journey to break the cycle and silence of sexual abuse. As an adult survivor who was abused by her Uncle Peck at age 11, Li'l Bit's attempts to unravel her emotions and memories.
Through Nov. 4 at Round House Theatre, 4545 East-West Highway, Bethesda. roundhousetheatre.org.  $36-$51.
Brigadoon  Rockville Musical Theatre presents Learner and Loewe's tale about following your heart and the power of love.
Eight performances through Nov. 4  F. Scott Fitzgerald Theatre, 603 Edmonston Drive, Rockville. fscottfitzgerald.com. $23-25.
Sunday, Oct. 28
Heart of Maryland Chorus  The Chorus' annual concert has a Halloween theme as they present the musical story of Funky Franky and his freaky tale. Attendees are encouraged to wear Halloween costumes to the concert. A costume parade and trick-or-treating for the children will be featured.
Oct. 28 at 1 p.m. F. Scott Fitzgerald Theatre, 603 Edmonston Drive, Rockville. fscottfitzgerald.com. $7-$15.
Goran Bregović  Balkan composer Goran Bregović's new work, Three Letters from Sarajevo, is inspired by the people and history of Sarajevo. Bregović and his Wedding and Funeral Orchestra perform Three Letters from Sarajevo featuring violin soloists Mirjana Neskovic of Serbia, Gershon Leizerson of Israel, and Zied Zouari of Tunisia.
Oct. 28 at 8 p.m. at The Music Center at Strathmore, 5301 Tuckerman Lane, North Bethesda.  strathmore.org. $45-$85.
Watch the latest CultureSpot MC video, below, for more events happening this month: