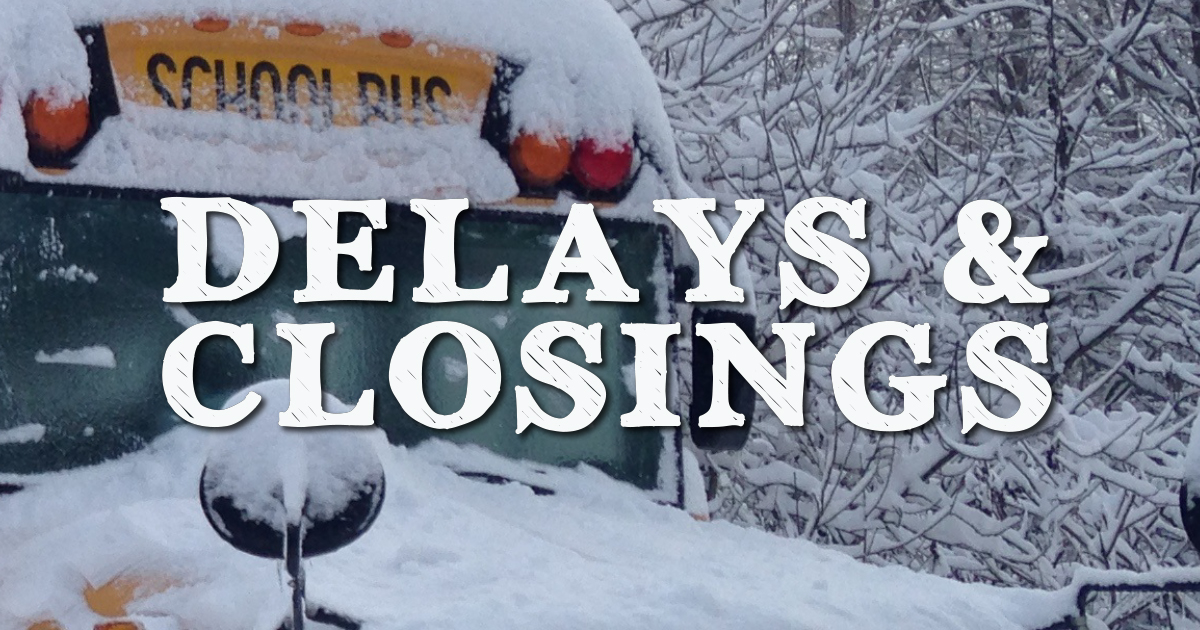 Weather Delays and Closings Monday in Montgomery County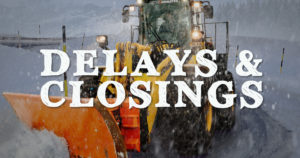 The weather is resulting in delays and closings at offices and schools across Montgomery County.
Montgomery County Public Schools are opening two hours late. All field trips are canceled today. Activities starting before 10:50 a.m. are canceled. Childcare may open on time.  Administrative offices are opening on time.
Montgomery County government is operating on a regular schedule today.
Federal agencies in the Washington, D.C. area will open with a 2-hour delay. Employees have the option for unscheduled leave or telework.
For more delays, see below:
2/11: Federal agencies in the DC area will OPEN with a 2-hour delay and have the option of allowing unscheduled leave/telework.

Employees should plan to arrive for work no more than 2 hours later than they would be expected to arrive. https://t.co/uCtY4welWN pic.twitter.com/p1hb4BnI9E

— OPM (@USOPM) February 11, 2019
Montgomery County Government and its facilities will operate on a normal schedule today, Feb. 11.
Information on the Montgomery County Recreation's modified schedule available at https://t.co/GNX3RZGmXG pic.twitter.com/NCIsPkI2b0

— Montgomery County MD (@MontgomeryCoMD) February 11, 2019
UPDATE: Montgomery Parks' main offices are on a two-hour delay Monday, because of inclement weather. pic.twitter.com/gpcE05Am65

— Montgomery Parks (@MontgomeryParks) February 11, 2019
❄️Notice❄️ 2/11 (Thread):

Activity Center opens at 8 a.m.

Casey Community Center opens at 9 a.m. No Tot Time.

City-sponsored morning recreation classes for children cancelled; teen/adult classes will be held.#gburgwx 1/2 pic.twitter.com/bm35nolBeb

— City of Gaithersburg, MD (@GburgMD) February 11, 2019
Classes at the Rockville Swim and Fitness Center before 9 am are cancelled due to the inclement weather. The facility will be operating on a regular schedule for recreation swim/fitness room hours.

— City of Rockville (@Rockville411) February 11, 2019
Due to the weather, Takoma Park city offices and facilities will open at 10:30 am on Monday, February 11. The police department is open 24/7 for emergency services.

— Takoma Park Police (@TakomaParkPD) February 11, 2019
#RECAlert: #MoCoRec registration for spring programs, classes and activities will be held today as scheduled. 3/3 pic.twitter.com/bw2xWY6lLt

— MoCo Rec (@MoCoRec) February 11, 2019
#RECAlert: #MoCoRec senior centers will open at 10 a.m. The senior nutrition and transportation programs are cancelled. 2/3 pic.twitter.com/tgeOm2GrHA

— MoCo Rec (@MoCoRec) February 11, 2019
#RECAlert: #MoCoRec will operate on the following schedule today: Activities at aquatic centers beginning before 9:30 a.m. are cancelled. Activities for kids five and under beginning before noon are cancelled. All other activities that beginning before 10 a.m. are cancelled. 1/3 pic.twitter.com/EyxeKAqWBj

— MoCo Rec (@MoCoRec) February 11, 2019