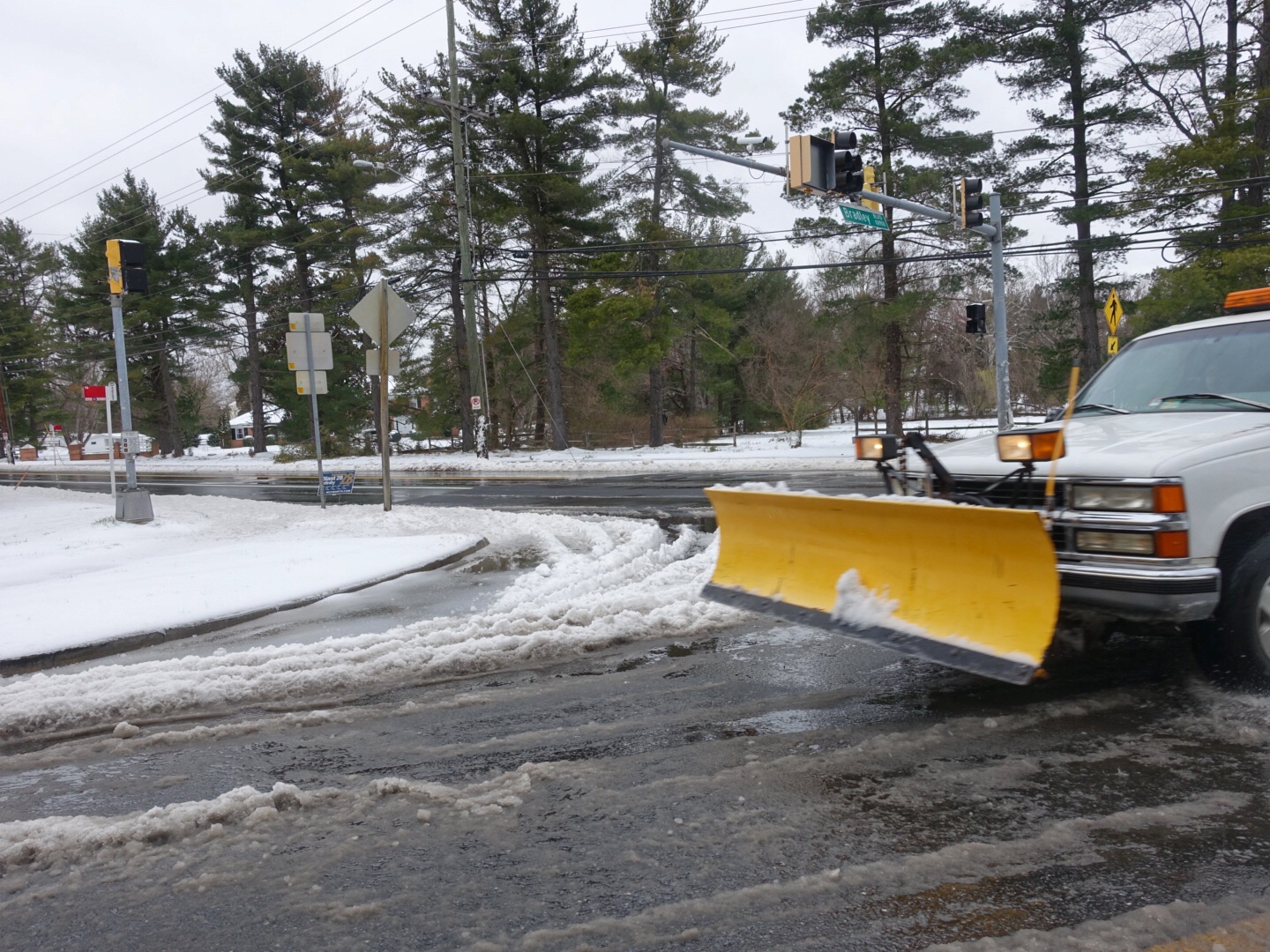 Weather Delays and Closings Wednesday in Montgomery County
The winter storm is resulting in delays and closings at many offices and schools across Montgomery County.
Montgomery County Public Schools and administrative offices are closed today. All activities in school buildings are canceled.
Federal agencies in the Washington, D.C. area are closed.
Montgomery County government is closed today, essential personnel are expected to work. All county buildings and services are closed. Public Safety facilities are open.
Numerous city of Gaithersburg facilities are closed, including the Aquatic Center, Benjamin Gaither Center, Community Museum and youth centers. The Council in the Communities Meeting is rescheduled to April 4. Recycle service is suspended for today and rescheduled for Saturday, March 24. Updates may be found, here.
Rockville City government and all city facilities are closed. Recycling and garbage collection is canceled.
Takoma Park City offices, facilities, classes, and childcare programs are closed. Takoma Park Police Department is available for emergency services. Wast collection services will proceed as usual.
Montgomery Community Media's offices are also closed today.
03/21: Federal offices in the DC area are closed. Emergency and telework-ready employees must follow their agency's policies. https://t.co/7rxtoFn49i

— OPM (@USOPM) March 21, 2018
ICYMI – Montgomery County Government offices are closed as of 7:00 am, Wednesday March 21. Essential personnel are to report as scheduled. MC311 will be in operation from 6:00 am – 10:00 a.m. pic.twitter.com/TuLqWrQaPu

— Montgomery County MD (@MontgomeryCoMD) March 21, 2018
#wmata service for today, March 21: Rail opens at 5am running modified schedule; Bus on a Moderate service plan; Access customers encouraged to cancel non-essential trips. More at: https://t.co/PYA2pzMtey

— Metro (@wmata) March 21, 2018
We are operating under the S Service Plan today. Please check the website for the S Plan as the bus frequencies are different. pic.twitter.com/wLx9ZEeef1

— Ride On Bus (@RideOnMCT) March 21, 2018
UPDATE – 3/20/18 9:56pm
The 3/21 Council in the Communities Meeting is rescheduled to 4/4. Recycling Service is suspended for 3/21. Collection is rescheduled for 3/24. Additional notifications will be made in the morning. Visit https://t.co/mKeFZdtRjw for updates. #gburgwx pic.twitter.com/AlNLDd3N02

— Gaithersburg, MD ? (@GburgMD) March 21, 2018
#Rockville City Government Closed Wednesday, March 21 https://t.co/qVkNJROAD5 #rkv

— City of Rockville (@Rockville411) March 21, 2018
Due to winter weather, City Offices and Facilities are closed today, March 21. As always, @TakomaParkPD is available for emergency services. pic.twitter.com/4HosZeadI6

— City of Takoma Park (@TakomaParkMD) March 21, 2018
For more delays, see below:
Due to emergency weather conditions, Montgomery County Recreation facilities will be closed today, March 21. All programs, classes, activities and rentals scheduled for today are canceled.

— Montgomery County MD (@MontgomeryCoMD) March 21, 2018
Wednesday 3/21: Inclement weather. County-provided trash & recycling collections are cancelled & the Shady Grove Transfer Station is closed. County-provided trash & recycling collections will slide by one day. More information at https://t.co/I462jK7rVV #MoCoSnow #MoCo

— MC DSWS (@TalkinTrashMC) March 21, 2018