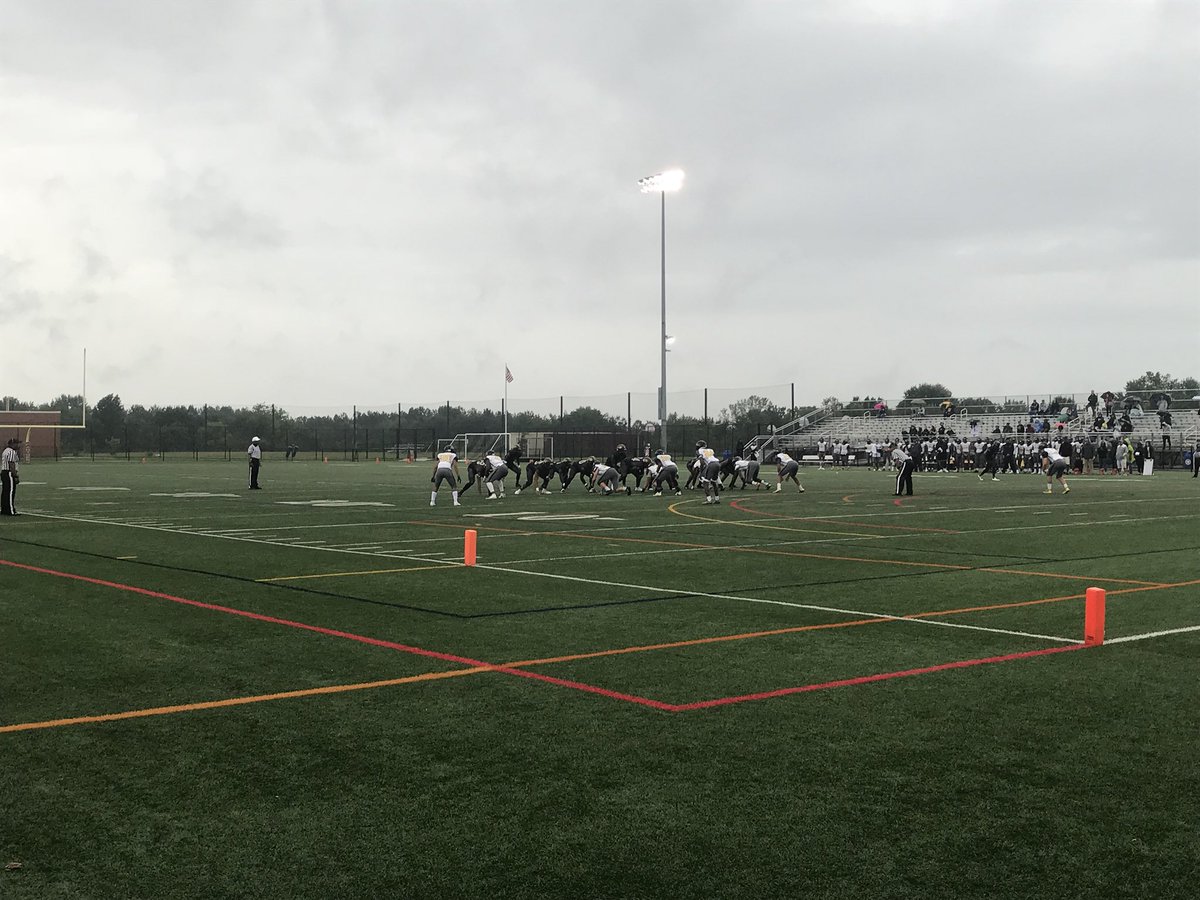 Weather Has Created 'Hexa-headers', Says MCPS Athletic Director
Officials from Montgomery County Public Schools said "Friday night strikes" have caused a great deal of change for student athletes. For the last two weekends, football games, cross-country meets, and soccer matches were either delayed or canceled due to thunderstorms and lightning.
And with Hurricane Florence plummeting the East Coast and mid-Atlantic regions, school athletic administrators are anticipating game changes this upcoming weekend as well.
The National Hurricane Center warns that Florence, a Category 4 Hurricane, will bring life-threatening storm surges and rainfall to cities in its path.
"I don't think we have ever seen anything like this where three straight weekends are impacted," said MCPS Athletic Director, Jeff Sullivan . "What has truly made this unique is the lightning component this year."
Sullivan said athletic directors across the school district are monitoring the forecasts ahead of the weekend, but a contingency plan is already in place.
Each game will be reviewed on a case-by-case basis.  In the event of a weather emergency where a game is canceled, a re-match will be determined by the next available date that includes a facility and officials.
During the weekend of Sept. 8, for example, there were six games rescheduled in Gaithersburg on the same artificial field for soccer and football.
"We played so many games that day, we have coined a new term called 'hexa-header,' " Sullivan said jokingly.
An up-to-date list on game changes can be found on County Sports Zone. 
4th game of a pentaheader at Paint Branch! @pbhs_sports hosting @RMRockets_AD – thank you PB for hosting the 5th game later tonight – @MagruderAD & @TheMillSports varsity ?! pic.twitter.com/HlgKdrysRt

— Jeff Sullivan (@mcpsAD) September 8, 2018
2 games finished, game 3 getting ready to start at the @Gburgathletics Hexaheader! @MCPSAthletics pic.twitter.com/Uf7s7GpXS6

— Jeff Sullivan (@mcpsAD) September 8, 2018