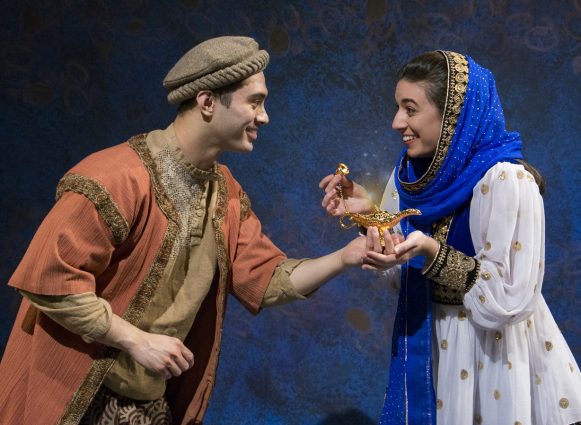 Weekend Planner, April 14 – April 16 (VIDEOS)
Here are some of our picks for arts and entertainment this weekend:
Art:
The opening reception for two new Strathmore exhibits takes place Thursday at 7 p.m. The two exhibits are the 31st Biennial of the Creative Crafts Council and The Space Between which both are on display through May 21.
Glenview Mansion's current exhibit features the work of four artists, including Jennifer Kahn Barlow, Sara Leibman, Coriolana Simon, and Barbara Bell. Works are on display through May 12.
Gallery B's April exhibition features a juried exhibition of works by Maryland Federation of Art members.  A public reception is scheduled for April 14 from 6 to 8 p.m.
'Domestic Pursuits' at BlackRock Center for the Arts closes Saturday. The exhibit by three artists includes hand-pulled prints and stitched and woven textile works. The artists include Nancy McNamara, Dominie Nash, and Hillary Steel.
Next up at BlackRock, the Art League of Germantown presents a five-day fine art and craft show which opens April 19.
The Betty Mae Kramer Gallery's Broken System exhibit is on display through May 13 and features work by emerging artist Benjamin Dale who was the 2016 Ida F. Haimovicz Visual Arts Awardee. The gallery is located in the Silver Spring Civic Building.
The Art League of Germantown Mixed-Media Exhibit at Kentlands Mansion is on display through April 14.
A juried multimedia exhibit celebrating spring titled "Arte di Primavera" is on display at the Arts Barn Gallery through May 1.
Waverly Street Gallery's new exhibit, Archetypes of Femininity, features sculptures by Cris Ianculescu and is on display through May 6. An opening reception is scheduled for Friday from 6 to 9 p.m.
The Glen Echo Park Partnership operates three galleries with ongoing art exhibits. Find more information about their schedule visit the website, here.
Family:
Music & Dance:
Theater & Film:
Olney Theatre presents The Magic Play through May 7.
Roundhouse Theatre presents the comedy OR, with shows through May 7.  Ryan Rilette, Roundhouse Artistic Director talks with Holly Twyford, who plays up-and-coming playwright Aphra Behn, in the video to the right about the production.
Montgomery College's performing arts students present Shakespeare's Twelfth Night Wednesday through Saturday at the Parilla Performing Arts Center in Rockville.
Check the MyMCMedia calendar for more events this weekend.
More things to do: see the latest Culture Spot MC video calendar: