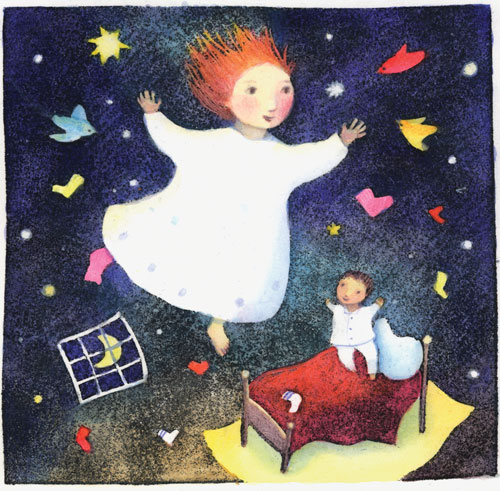 Weekend Planner for Feb. 2-4: Guide to Arts and Entertainment in Montgomery County
Since 1926, Americans have set aside time in February to celebrate the significance of Black History. The Montgomery County Public Libraries have numerous events planned during the month, including movie screenings, discussions, musical performances, and historical presentations. For a complete list, click here.
Montgomery County Public Libraries' Mary Ellen Icaza talks about a special event happening at the Maggie Nightingale Library in Poolesville later this month. Find more information, here.

February is also National Library Lovers Month and this year's theme is Mad About Science. Our libraries kick off the celebration Saturday, Feb. 3 at The Aspen Hill Library. The event will feature an interactive STEM show and a hands-on booth "Bubbling Potions and Explosions" by the Science Guys of Baltimore.
Here's our guide to arts and entertainment in Montgomery County, Feb. 2-4.
Friday, Feb. 2 
Off the Grid Art Exhibit This art exhibit features contemporary fiber and textile-based artwork by Montgomery County artists Judy Kirpich, Hillary Steel, Floris Flam, Elizabeth Packard, and Karen Schulz. On display now through Apr. 6 in the Betty Mae Kramer Gallery and Music Room, Silver Spring Civic Center, 1 Veterans Place, Silver Spring.  culturespotmc.com. Free.
Battle of the Sexes Stand-up Comedy Night The Ivy League of Comedy group of comedians present original, well-written comedy delivered by graduates of Ivy League universities. Feb. 2 at 8 p.m. at the Black Rock Center for the Arts, 12901 Town Commons Drive, Germantown. blackrockcenter.org. $17-$25.
Jon B concert American singer, songwriter and record producer performs Feb. 2 at 8 p.m at Bethesda Blues & Jazz Supper Club, 7719 Wisconsin Avenue, Bethesda. instantseats.com. $39.50.
Let It Flow This D.C.-based band blends contemporary jazz, neo-soul, R&B, modern hip-hop and old-school grooves to create their unique sound. Feb. 2 at 8 p.m. at AMP by Strathmore, 11810 Grand Park Avenue, North Bethesda. ampbystrathmore.com  $20-$30.
Saturday, Feb. 3
Inside Out Originally written and directed by Kathryn Chase Bryer and Natasha Holmes, developed by Imagination Stage and Tell Tale Hearts Company, this interactive play is best for ages 1-5. Through Feb. 11 at Imagination Stage, 4908 Auburn Avenue, Bethesda. imaginationstage.org. $14.
Lyrical Rhythms: The Sounds of Freedom Create your own "sounds of freedom" poetry or choose favorite existing poetry to share with the gathering.  Meet t9th-century historical characters during this event. A reception with light refreshments immediately follows. Feb. 3 at 3 p.m. at Josiah Henson Park, 11420 Old Georgetown Road, North Bethesda. montgomeryparks.org. Free.
Meet 19th century historical figures and share your poem expressing freedom Saturday 3 to 5 pm at Lyrical Rhythms: The Sounds of Freedom, Josiah Henson Park. FREE: https://t.co/cYQ15RZhGG. #BlackHistoryMonth pic.twitter.com/j9gRQ5HWmi

— Montgomery Parks (@MontgomeryParks) February 1, 2018
The Steel Wheels This four-piece string band from the Blue Ridge Mountains of Virginia perform Amercana, folk and roots music. Feb. 3 at 8 p.m. at the Black Rock Center for the Arts, 12901 Town Commons Drive, Germantown. blackrockcenter.org. $29-39.
Arturo O'Farrill & The Afro Latin Jazz Orchestra  Pianist and composer Arturo O'Farrill brought together the drama of big band jazz, the culture of Latin music, and 18 of the world's most accomplished solo musicians to create the Afro Latin Jazz Orchestra. The performanc concludes with the Cornel West Concerto, featureing special guest Dr. Cornel West. Feb. 2 at 8 p.m. at the Music Center at Strathmore, 5301 Tuckerman Lane, North Bethesda.  strathmore.org. $25 – $65.
Steven Page & The Art of Time Ensemble Steven Page joins Toronto's Art of Time Ensemble in an evening of seminal songs by Randy Newman, Radiohead, Elvis Costello, Barenaked Ladies, Leonard Cohen, Page himself, and others. Feb. 3 at 8 p.m. at AMP by Strathmore, 11810 Grand Park Avenue, North Bethesda. ampbystrathmore.com $28-$65.
Sunday, Feb. 4
The Underpants Rockville Little Theatre presents Carl Sternheim's classic 1910 farce adapted by Steve Martin and directed by Karen Fleming. The play follows a couple whose conservative lifestyle is shaken by a flash of someone else's underwear. Jan. 26-Feb. 4 at F. Scott Fitzgerald Theatre, 603 Edmonston Drive, Rockville. fscottfitzgeralds.showare.com $20-$22.
Handbagged The American premiere of the funny new comedy about Queen Elizabeth and Margaret Thatcher that imagines what the world's most powerful women talk about behind closed palace doors. Jan. 31 – March 3 at Round House Theatre, 4545 East-West Highway, Bethesda. roundhousetheatre.org. $30 and up.
Watch the latest CultureSpot MC video, below, for more events happening this month: