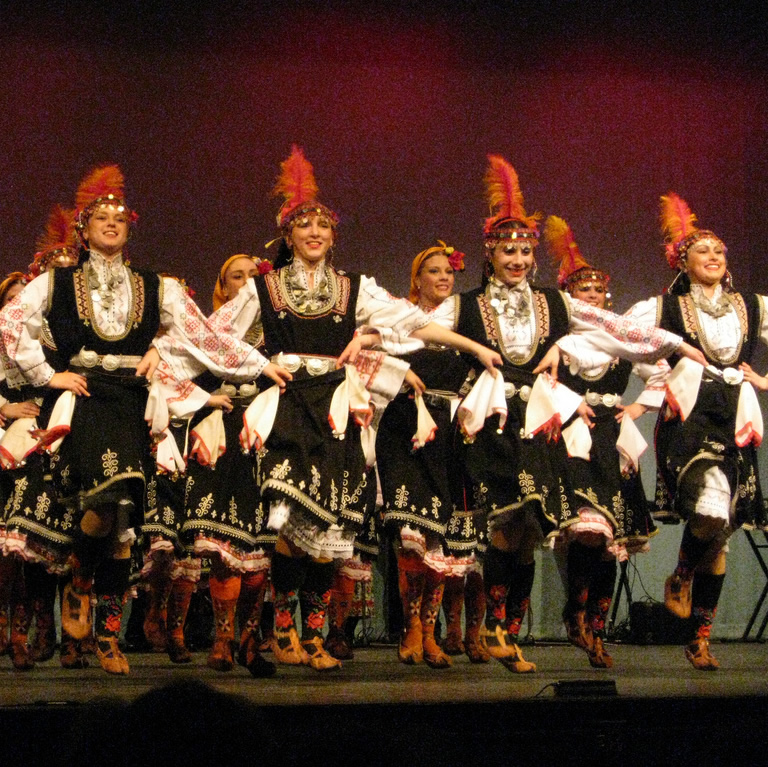 Weekend Planner for Feb. 9-11: Guide to Arts and Entertainment in Montgomery County
February is Maple Sugaring Month at Brookside Nature Center. Every Thursday, Saturday and Sunday during the month, visitors learn first hand the process of making maple syrup. Sap is collected into a bucket through a spile used to tap the tree, then boiled down to create maple syrup. Enjoy samples of the sap and finished syrup, while learning all about maple sugaring.
The annual Waterfowl Festival takes place Sunday at the Black Hill Nature Center in Boyds. Learn all about the birds that make Little Seneca Lake home during the winter with hands-on activities like decoy carving, crafts and more.
Here's our guide to arts and entertainment in Montgomery County, Feb. 9-11.
Friday, Feb. 9 
Off the Grid Art Exhibit This art exhibit features contemporary fiber and textile-based artwork by Montgomery County artists Judy Kirpich, Hillary Steel, Floris Flam, Elizabeth Packard, and Karen Schulz. On display now through Apr. 6 in the Betty Mae Kramer Gallery and Music Room, Silver Spring Civic Center, 1 Veterans Place, Silver Spring.  culturespotmc.com. Free.
Goodnight Moon & Runaway Bunny Adapted from Margaret Wise Brown's sixty-year-old classic children's story, Goodnight Moon is a celebration of familiar nighttime rituals, while The Runaway Bunny's pretend tale of leaving home evokes reassuring responses from his loving mum. Feb. 10 at 11 a.m. & Feb. 11 at 3 p.m. at the Black Rock Center for the Arts, 12901 Town Commons Drive, Germantown. blackrockcenter.org. $10-$15.
Champagne & Chocolate Tasting Dawson's Market will have three tasting stations that pair a chocolate dish with champagne. Feb. 9 at 5:30 p.m. at Dawson's Market, 225 N Washington Street, Rockville. dawsonsmarket.com $5
Daryl Davis 3rd Annual "Thanks for the Memories" A tribute to the musicians who died in 2017 and a celebration of their music. Feb. 9 at 8 p.m at Bethesda Blues & Jazz Supper Club, 7719 Wisconsin Avenue, Bethesda. instantseats.com. $25.
Saturday, Feb. 10
Inside Out Originally written and directed by Kathryn Chase Bryer and Natasha Holmes, developed by Imagination Stage and Tell Tale Hearts Company, this interactive play is best for ages 1-5. Through Feb. 11 at Imagination Stage, 4908 Auburn Avenue, Bethesda. imaginationstage.org. $14.
Lift Every Voice 3rd Annual Poetry Read-in  An afternoon of poetry and literacy headlined by amazing ACT-SO National Gold Medalists and student poets and community members including James Stoew, Jeff Waldstreicher, Rochelle Soetan, Nancy Floreen, and more. Feb. 10 at 3 p.m. at Randolph Theatre, 4010 Randolph Road, Silver Spring. eventbrite.com. Free, donations accepted.
@mymcmedia ACT-SO Poetry Read-in 2/10, 3PM, Randolph Theatre, 4010 Randolph Rd, Silver Spring. Feature student poets and community members including James Stowe, Human Rights & @jwaldstreicher & MORE! pic.twitter.com/mDiIuTgXh7

— ACTSO MOCOBranch (@ACTSOMOCO) January 14, 2018
Walk in Father Henson's Footsteps Retrace the footsteps of Reverend Josiah Henson from his enslavement to escape on the Underground Railroad to freedom in Canada. Learn about his extraordinary  life, which inspired Harriet Beecher Stowe's Landmark novel, Uncle Tom's Cabin. Screenings of the Time Team America documentary: The Search for Josiah Henson . Feb. 10 at Noon, 1, 2, and 3 p.m. at Josiah Henson Park, 11420 Old Georgetown Road, North Bethesda. montgomeryparks.org. Free.
Stick Fly The story of an affluent, African-American family gathered at their Martha's Vineyard home for the weekend as they confront issues of race and privilege. Feb. 9 through 25 at Gaithersburg Arts Barn, 311 Kent Square Road. Intended for mature audiences. gaithersburgmd.gov. $18-$20
The Tamburitzans  The Tamburitzans of Pittsburgh, in their 81st season, share the celebrations of the World's cultures brought to our country through immigration. Countries include Croatia, Serbia, Romania, Greece, Slovenia, Austria, Hungary, Spain, Cuba, Mexico, and the European Roma cultures. Feb. 10 at 7:30 p.m. at F. Scott Fitzgerald Theater, 603 Edmonston Drive, Rockville. showare.com  $30-$38.
The New Golden Age of Latin Music  Black Rock hosts two Mexican-American bands from the globalFEST ON THE ROAD tour. Orkesta Mendoza and Las Cafeteras perform Feb. 10 at 8 p.m. at the Black Rock Center for the Arts, 12901 Town Commons Drive, Germantown. blackrockcenter.org. $21-$35.
Sunday, Feb. 11
Handbagged The American premiere of the funny new comedy about Queen Elizabeth and Margaret Thatcher that imagines what the world's most powerful women talk about behind closed palace doors. Jan. 31 – March 3 at Round House Theatre, 4545 East-West Highway, Bethesda. roundhousetheatre.org. $30 and up.
Aubergine Playwright Julia Cho brings Aubergine to Olney as part of the 2018 Women's Voices Theater Festival. Directed by Vincent Lancisi and co-produced with Everyman Theatre. This play explores the relationship between a classically trained French chef and his dying father, a Korean immigrant, who never appreciated his son's culinary accomplishments. Food, which normally unites people, painfully divides  father and son,  even as it serves as the key to memory and identity for all the characters in this off-Broadway hit. Performed in English and Korean with English supertitles. Recommended for ages 15 and up. Through March 4 at Olney Theatre Center, 2001 Olney Sandy Spring Road, Olney. olneytheatre.org. $41 and up.
Keith Busey's 70's Best  Three of the areas most talented acts perform a pre-Valentine Day show. The line up includes DJ Fresh, J'Adore and Michael Muse.  Feb. 11 at 7:30 p.m at Bethesda Blues & Jazz Supper Club, 7719 Wisconsin Avenue, Bethesda. instantseats.com. $25.
Watch the latest CultureSpot MC video, below, for more events happening this month: