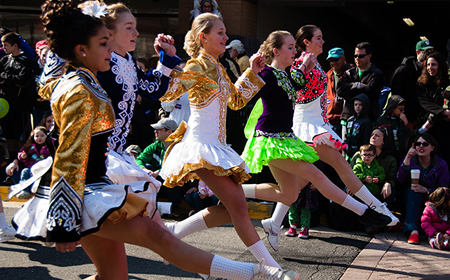 Weekend Planner, March 13 – March 15 (VIDEO)
UPDATE 3/14 at 9 a.m: The Gaithersburg St. Patrick's Day Parade is cancelled due to weather.
Here are some of our weekend picks from the MyMCMedia.org calendar:
Friday, March 13
Bethesda's Waverly Street Gallery Transitions exhibit runs from now through Arpil 4. Attend the opening reception from 6 to 9 p.m.
Loston Harris Trio's Tribute to Ole Blue Eyes will be at the newly opened AMP by Strathmore at 8 p.m.
Chatroom takes on the issue of cyber-bullying in this play about six teenagers at Round House in Bethesda at 8 p.m.
Olney Theatre's production of Godspell continues with a show at 8 p.m.
Saturday, March 14
Sunday, March 15
More things to do: see the latest Culture Spot MC video calendar: