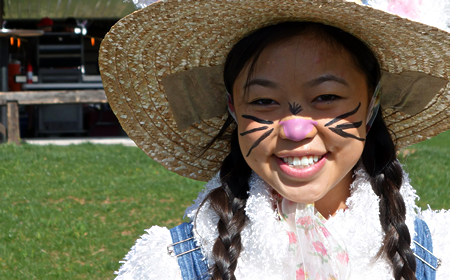 Weekend Planner, March 18 – 20 (VIDEOS)
Here are some of our weekend picks from the MyMCMedia.org calendar:
Friday, March 18
Saturday, March 19
Sunday, March 20
The Mermaid Theatre presents Goodnight Moon and Runaway Bunny at The BlackRock Center for the Arts at 10 a.m. and again at 3 p.m.in Germantown.
Kensington Arts Theatre-2nd Stage's final performances of Fiddler on the Roof Junior are today at Gaithersburg Arts Barn at 11 a.m. and 2 p.m. for children (and their families) 14 and under.
The Metropolitan Ballet Theatre's production of Becoming Sugar Plum has performances today at noon and 4 p.m. at the Robert E. Parilla Performing Arts Center in Rockville. Plan to stay for a 'cast chat' following the 4 p.m. performance.
The Spring Bridal Showcase takes place at Kentlands Mansion at noon in Gaithersburg.
The Vocal Workshop graduation concert takes place at Bethesda Blues & Jazz Club with two sets at 12:30 and 2:30 p.m. today.
The "Choose Respect" conference for teens cosponsored by the public schools and the Family Justice Center aims to promote healthy dating. The conference runs from 1 – 4:30 p.m. at Richard Montgomery High in Rockville at 1 p.m.
Olney Theatre presents Marjorie Prime at 1:45 p.m.
More things to do: see the latest Culture Spot MC video calendar: