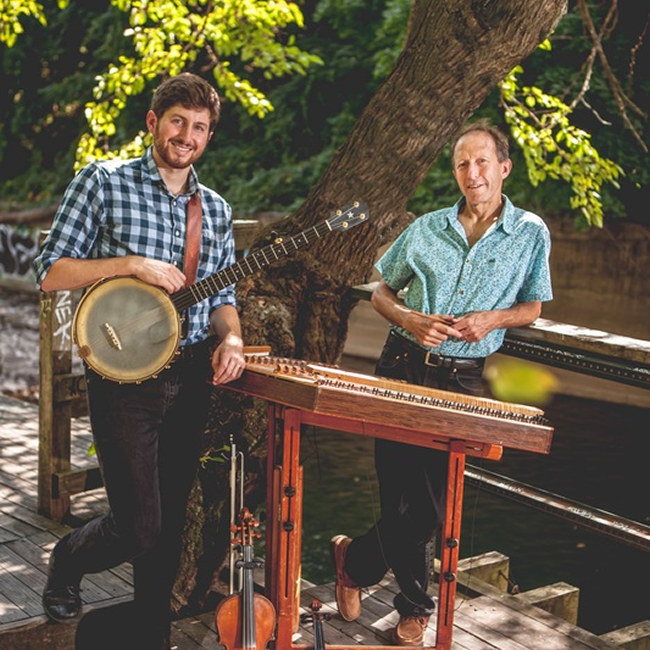 Weekend Planner, March 24 – March 26 (VIDEOS)
Here are some of our picks for arts and entertainment this weekend:
Art:
'Domestic Pursuits' at BlackRock Center for the Arts is a three-person exhibit of hand-pulled prints and stitched and woven textile works. The artists include Nancy McNamara, Dominie Nash, and Hillary Steel. The exhibit is on display in the Kay Gallery and runs through April 15.
The Betty Mae Kramer Gallery's Broken System exhibit is on display through May 13 and features work by emerging artist Benjamin Dale who was the 2016 Ida F. Haimovicz Visual Arts Awardee. The gallery is located in the Silver Spring Civic Building.
The Art League of Germantown Mixed-Media Exhibit at Kentlands Mansion is on display through April 14.
A juried multimedia exhibit celebrating spring titled "Arte di Primavera" is on display at the Arts Barn Gallery through May 1.
The Mansion at Strathmore has three exhibits on display now through April 2. The Chroma exhibit includes photos taken and manipulated with electricity to create pieces of art.  The Interiors exhibit focuses on home furnishings as the basis of art. The third exhibit features work by artist Daniel Watkins. His All My Friends piece begins with Facebook profile photos of his friends. Each pixel of the photo is digitized into a musical note, then arranged to become a piano arrangement which is then recorded on a cassette The cassettes become part of a sculpture.
Bethesda's Gallery B March exhibit titled Beyond That is curated by Nihal Kececi of Gallery NK and features artwork by eight artists: Alfredo Palmero, Nihal Kececi, Nadia Arditti, Steffen Faisst, Bryan Grose, Noel Aquino, Niko Rakusu and Isao Tomoda. The exhibit is on display through March 25.
Waverly Street Gallery's Somerset Artists Exhibition is on display through April 8 and features works by Cathy Abramson, Judith A. Baldinger, Mak Dehejia, Len Harris, Carol Jason, Joan Krash, Richard Lasner and Virginia Mahoney.
Visit the Activity Center at Bohrer Park to enjoy the "Creativity Alive in Gaithersburg!" multimedia exhibit featuring the artwork of students and teachers attending county schools from the Gaithersburg cluster. The juried exhibit is on display through April 2.
Family:
Music & Dance:
The Baltimore Symphony Orchestra led by Yan Pascal Tortelier and featuring violinist Augustin Hadelich perform Stravinsky's Petrushka Saturday, March 25 at Strathmore.
The Annapolis Symphony Orchestra led by José-Luis Novo and featuring violinist James Ehnes perform at Strathmore Sunday, March 26. A Q&A session will take place after the concert.
The Ken & Brad Kolodner Quartet perform at BlackRock Saturday, March 25.
AMP presents 'One Woman Sex in the City,' a parody of the popular television show, Friday, March 24.
The nine-piece folk ensemble Shenandoah Run performs at AMP Saturday, March 25.
Theater:
BlackRock screens the coming-of-age story of a transgender teenager, 'Real Boy", Sunday, March 26 at 4 p.m.
Rockville Musical Theatre's production of Dogfight continues at Gaithersburg's Arts Barn through March 26.
Olney Theatre presents Fickle: A Fancy French Farce through April 2 on the Theatre Lab stage.
Check the MyMCMedia calendar for more events this weekend.