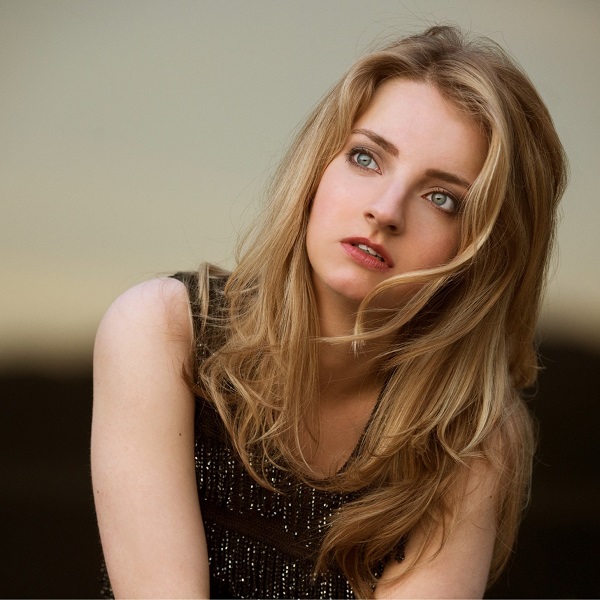 Weekend Planner, November 10-12
Here are some of our picks for arts and entertainment in our community this weekend.
Friday
White Christmas Rockville Musical Theatre presents Irving Berlin's musical based on the book written by David Ives and Paul Blake. The production is directed and choreographed by Duane Monahan with musical direction by Marci Shegogue. Oct. 27-Nov. 12 at F. Scott Fitzgerald Theatre, Rockville Civic Center Park, 603 Edmonston Drive, Rockville.  fscottfitzgeralds.showare.com. Tickets $20-$22.
Fool in Love: The Frankie Lymon Story Written and directed by Thomas W. Jones II, presented by Live Garra Theatre with music directed by William Knowles. Before there was Michael Jackson, there was Frankie Lymon, a teenage musical comet. "Fool in Love" chronicles the life of Lymon and includes hits Why Do Fools Fall in Love, Goody Goody, and Little Bitty Pretty One. "Fool in Love" is the musical soundtrack of Frankie Lymon's life. Through Nov. 19 at the Silver Spring Black Box Theatre, 8641 Colesville Road, Silver Spring. silverspringblackbox.com $30-$40.
Miracle on 34th Street Sandy Spring Theatre Group presents the holiday classic retold in the tradition of a live 1940's era radio broadcast. Nov. 10 at 1 & 8 p.m., Nov. 11 at 2 p.m. & 8 p.m. at Gaithersburg Arts Barn, 311 Kent Square Road, Gaithersburg. gaithersburgmd.gov. Tickets $12-$20.
Our Town This American classic gets a new look from director and adapter Aaron Posner. In this new production seven actors portray the key characters in the story set in the American hamlet of Grover's Corners, New Hampshire. The actors manipulate and animate Bunraku-style puppets to represent the rest of the townspeople. Olney Theatre Center Artistic Associate Jon Hudson Odom plays the Stage Manager. Through Nov. 12 at Olney Theatre Center, 2001 Olney Sandy Srping Road, Olney. olneytheatre.org. $45-$80.
Doubt: A Parable This drama is set in 1964 in the Bronx and focuses on the principal of a Bronx school, Sister Aloysius. She takes matters into her hands when she suspects the young Father Flynn of improper relations with one of the male students. Doubt is a story of suspicion cast on a priest's behavior that is less about scandal than about questions of moral certainty. Nov. 10 through Nov. 19 at Montgomery College Cultural Art Center, 7995 Georgia Avenue, Silver Spring. montgomerycollege.edu. $10.
Ann Hampton Callaway: "The Ella Century"   Jazz singer Ann Hampton Callaway returns to Bethesda Blues & Jazz with a show to kick off Ella Fitzgerald's centennial year. Callaway explores the breadth of Ella Fitzgerald's repertoire in a show titled "The Ella Century" including fresh takes on classics such as, "How High the Moon," "Mr. Paganini," and "Every Time We Say Goodbye." Nov. 10, 8 p.m. at the Bethesda Blues & Jazz Club, 7719 Wisconsin Avenue, Bethesda. bbjlive.com. Tickets $35.
Black Violin Classical Boom Tour Black Violin combines classical, hip-hop, rock, and R&B featuring the classically trained violin duo of Kevin "Kev Marcus" Sylvester and Wilner "Wil" Baptiste. Nov. 10 at 8 p.m. The Music Center at Strathmore, 5301 Tuckerman Lane, North Bethesda. strathmore.org. $26-$68.
Omnium Gatherum A domestic artist and perfect hostess invite an assortment of opinionated personalities to share a meal. The guests confront the global implications of September 11 and beyond. Written by Alexandra Gersten-Vassilaros and Theresa Rebeck. Oct. 27-Nov. 18 at the Silver Spring Stage, 10145 Colesville Road, Silver Spring. ssstage.org. $22-$25.
Wheaton Film Festival With film screenings, panel discussions, and networking, the 3rd Annual Wheaton Film Festival is a great showcase for filmmakers from the mid-Atlantic region and for films that involve the mid-Atlantic region. Nov. 10 2:30 – 9:30 p.m. at Chuck Levin's Music Center, 11151 Veirs Mill Rd, Wheaton. wheatonfilmfestival.com. $18 – $30.
Saturday
Over, Under, Through This exhibit features sculptures and site-specific installations by three contemporary sculptors whose work focuses on the manipulation of common materials to create new three-dimensional forms. On display Nov. 11 – Dec. 16 with Opening Reception Nov. 11 2-4 p.m. at BlackRock Center for the Arts, 12901 Town Commons Drive, Germantown. blackrockcenter.org. Free with RSVP.
Cedric Williams: Dereliction Creating environments to support photographic images of sites found in a state of dereliction, Cedric Williams observes the ways in which buildings, surfaces and structures change upon abandonment. On display Nov. 11 – Dec. 16 with Opening Reception Nov. 11 2-4 p.m. at BlackRock Center for the Arts, 12901 Town Commons Drive, Germantown. blackrockcenter.org. Free with RSVP.
Ingleside Holiday Bazaar: Ingleside at King Farm will host its 5th Annual Holiday Bazaar, which is open to the public. The bazaar is coordinated by the residents. Nov. 11 10 a.m. – 3 p.m. at Ingleside at King Farm, 701 King Farm Blvd, Rockville.
Meditation class:   A class for beginners who want an introduction to meditation. 11 a.m.-noon. Meditation Museum, 9525 Georgia Ave., Silver Spring. eventbrite.com. Free.
"Growth in Glass" Resident Artist Paul Swartwood exhibits works in blown glass with artists Mark Hill, Allan Jaworski, Aimee Johns, Andrew Lang, Kevin Lurie, Connie McGuire, Bobby Pestronk, Bob Remes and Phil Valencia. On display Oct. 28 – Nov. 19 with Closing Reception Nov. 18 6-9 p.m. at Popcorn Gallery, Glen Echo Park, 7300 MacArthur Boulevard, Glen Echo. glenechopark.org. Free.
"Objects and Images: Stone Sculptures and Oil Paintings" This exhibition features oil paintings by Sandra Fritter and stone sculptures by James Natali. On display Oct. 28 – Nov. 19 with Closing Reception Nov. 18 6-8 p.m. at Stone Tower Gallery, Glen Echo Park, 7300 MacArthur Blvd. Glen Echo. glenechopark.org. Free.
"Mosaics: One Piece at a Time" This exhibition highlights the breadth of current work from a select group of mosaic artists from across the region.  Featured artists include Bonnie Fitzgerald, Yulia Hanansen, Ali Mirsky, Jane Pettit, Carol Talkov, Meghan Walsh and Roslyn Zinner. On display Oct. 28 – Dec. 9 with Artists Reception Nov. 18 6-8 p.m. at Park View Gallery, Glen Echo Park, 7300 MacArthur Blvd. Glen Echo. glenechopark.org. Free.
Tree Lighting Ceremony  The Fountain Plaza holiday tree will be unveiled and lit, followed by a street party. This years tree is a 35-foot-tall public art installation that focuses on the power and possibilities of the bicycle. Nov. 11 6-9 p.m. at Fountain Plaza, 916 Ellsworth Drive, Silver Spring. downtownsilverspring.com. Free.
Sunday
Glenview Mansion Art Gallery and Jewelry Making Demonstration Learn how to wire-wrap stones, cabochons and sea glass to make earrings, pendants and bracelets at a jewelry making demonstration. Bring your own wire, stones/tools or buy them from the instructor. Weather permitting, members of the Maryland Pastel Society will be on the lawn painting en plein air with pastels. The artists will be available to explain the difference between using pastels and other media. The art gallery will also be open with members of the Maryland Pastel Society available to tour and to answer questions. Nov. 12 1:30-3:30 at Glenview Mansion, 603 Edmonston Drive, Rockville. rockvillemd.gov. Free.
Mind/Game Film Screening Mind/Game chronicles Chamique Holdsclaw's athletic accomplishments and personal setbacks, and her decision, despite public stigma, to become an outspoken mental health advocate. The film, narrated by Glenn Close, tells a powerful story of courage, struggle, and redemption. Nov. 12 at 4 p.m. at BlackRock Center for the Arts, 12901 Town Commons Drive, Germantown. blackrockcenter.org. $7.
Building Bridges Art Exhibit and Forum A compelling touring photo-text exhibit is on display to the public at Cedar Lane during November-December, created by the Family Diversity Projects in Amherst, Massachussets. Using the looming deadlines threatening the elimination of DACA and TPS as a backdrop, a forum led by George Excobar of CASA de Maryland will examine the impact these policies are having on our local communities. Nov. 12 6-9 p.m. at Cedar Lane Unitarian Universalist Church, 9601 Cedar Lane, Bethesda. Free.
Lise De La Salle This is the next Polinger Artists of Excellence Concert and features classical pianist Lise De La Salle. Selections include Bach's Itialian Concerto, BWV  971 and Beethoven's Sonata in C Major, Op. 2, No. 3. Nov. 12 7:30-9:30 p.m. at Bender JCC of Greater Washington, 6125 Montrose Road, Rockville. benderjccgw.org $35-$45.
Watch the latest CultureSpot MC video, below, for more events happening this month: