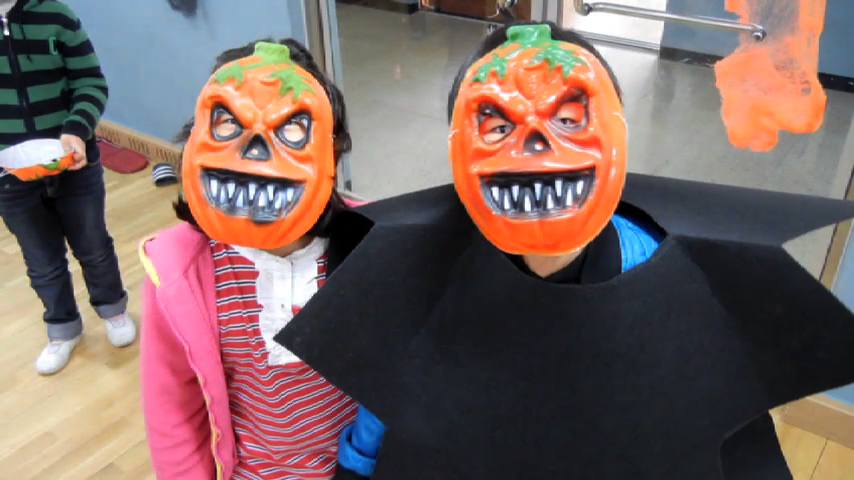 Weekend Planner, October 30 – November 1 (VIDEOS)
Here are some of our weekend picks from the MyMCMedia.org calendar:
Friday, October 30
The 17th Annual Animation Show of Shows continues at AFI Silver Theatre until Oct. 29. Times today at 1, 3 and 7:15 p.m.
Early Voting continues today in Takoma Park from 2 to 8 p.m. at the New Hampshire Avenue Recreation Center.
The popular Field of Screams features four haunts in Olney. Gates open at 6:30 p.m.
The Planning Department is hosting a book launch party for

Montgomery Modern

which captures modernist architecture in the county. The event is held at The Writer's Center in Bethesda and starts at 7 p.m. Books will be available to purchase; the author Claire Lise Kelly will be at the event.
Bring the family to the Monster Mash Halloween Dance at the Twinbrook Community Center in Rockville at 7 p.m. to celebrate the season.
Markoff's Haunted Forest opens the gates at 7 p.m. Online ticket purchases is recommended. The forest features two trails and numerous events from zip-lines to zombie hunts.
The AFI Halloween on Screen series is screening "Nosferatu: A Symphony of Horror" at the AFI Silver Theatre at 7 and 9:30 p.m.
Take a scary walk through the wilderness at the Murkwood Haunted Forest in Damascus. But be prepared for some scares! Opens at 7 p.m.
Rockville Musical Theatre's production of <em>Footloose</em> opens at the F. Scott Fitzgerald Theatre in Rockville at 8 p.m.
Are you a murder mystery fan? Here is a chance to participate in an interactive theater performance at the Polter-Heist murder mystery comedy at Kentlands Mansion in Gaithersburg at 8 p.m. Please note,registration is full.
Doors open at 6 p.m. at the Bethesda Blues & Jazz Club "Halloween Howl" dance night. Come in costume to participate in the dance and costume contest and enjoy all the classic Halloween hits.
Enjoy jazz at AMP by Strathmore as JazzReach's Metta Quintet performs at 8 p.m.in North Bethesda.
Saturday, October 31
Sunday, November 1
More things to do: see the latest Culture Spot MC video calendar: