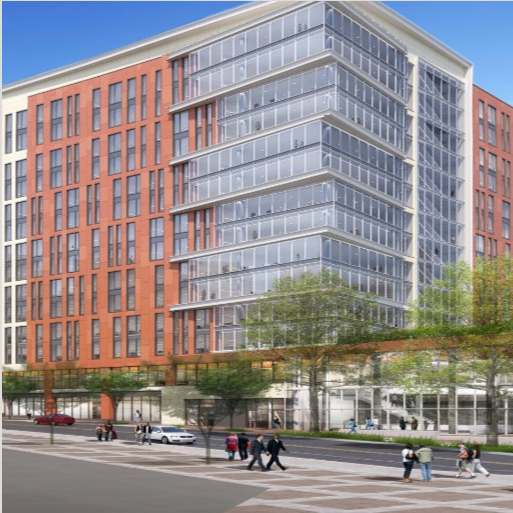 Weekend Road Closures: Reedie Drive
Reedie Drive between Triangle Lane and Grandview Avenue will be temporarily closed from 5 a.m. and noon on Mar. 31 due to continued construction work for the Wheaton Revitalization Project.
A temporary road closure is necessary to air-lift a large drill rig out of the foundation hole, estimated to be more than 50-feet deep, on site of the future 14-story Montgomery County office building, according to a news release. The on-site tower cranes lack the hoisting capacity to lift such heavy loads.
The Wheaton Revitalization Project aims to create a walkable, pedestrian friendly community with access to public open space.In addition, the goal of this project is to increase use of the Wheaton Metro Station, reduce traffic congestion, increase employment opportunities and services in the area.
For more information on the project and construction, click here.