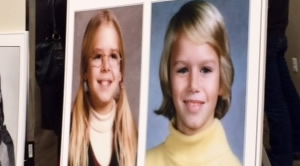 Welch Relatives Due Back in Court on September 3 (PHOTOS)
UPDATED Three relatives of Richard Welch- A Hyattsville resident who authorities in Montgomery and Bedford Counties named a person of interest in the Lyon sisters case- were charged with perjury and obstruction in the Lyon sisters case.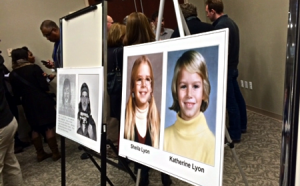 Leslie Engelking, Richard Welch's brother-in-law, was charged with perjury. Amy Welch-Johnson, Welch's granddaughter, was charged with obstruction of justice, and ­Gladys Stangee, Richard Welch's sister, was charged with obstruction of justice, according to Randy Krantz, the prosecutor in Bedford County in Virginia.
These charges were filed on Aug. 7.
Krantz said Engelking, Welch-Johnson, and Stangee's are expected to appear before the judge on Sept. 3 for an attorney advisement hearing.
"On that same day they will be given a trial date," Krantz said.
Richard is the uncle of Lloyd Lee Welch- a convicted sex offender who was charged on July 10 with the murders of the Lyon sisters.
Sheila and Katherine Lyon — who were 12 and 10 years old, respectively — disappeared March 25, 1975, after heading to the Wheaton Plaza shopping center near their home.
Click here for Informational Package – Important Facts in Lyon Sisters Investigation