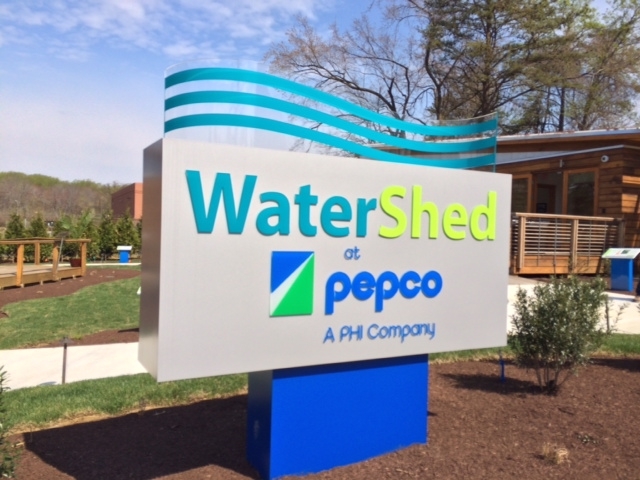 Welcome to WaterShed (PHOTOS & VIDEO)
On Earth Day, Pepco opened its WaterShed Sustainability Center— an award-winning, energy efficient house that includes interactive displays to educate visitors with energy saving ideas for their own homes. MyMCMedia's Sonya Burke reports:
You can tour the Watershed House from 10 a.m. – 3 p.m., Monday – Friday at 201 West Gude Drive in Rockville. See more photos and fast facts below:
Fast Facts About WaterShed:
— Can generate 9.24 kW of electricity from 42 solar panels.
— Features 350 wetland plants for natural wastewater control.
— Includes a green roof and walls for cooling, air filtration and runoff control.
— Won first place at the U.S. Department of Energy Solar Decathlon 2011.
For more information about watershed, visit the solar team here.
Tips for a Greener Home:
–Landscape with native plants that need less water and fertilizer.
–Add a rain barrel to collect free water for gardening.
–Use zero-VOC paints for cleaner air and water.
–Replace old light bulbs with LEDs and use 75% less energy.