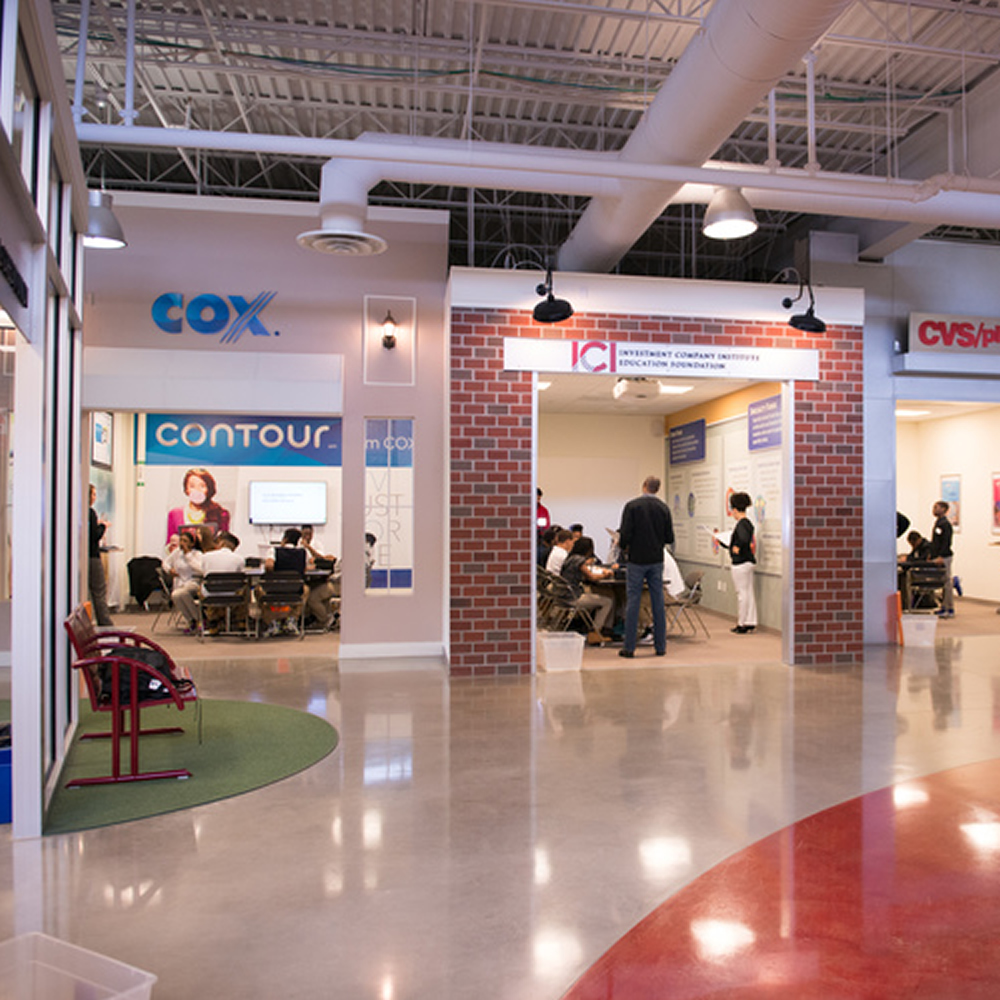 What is Financial Literacy?
(This is the first blog in a series about the Junior Achievement Finance Park Montgomery [http://www.myja.org/financepark/] scheduled to open in 2018 on the fourth floor of the new Thomas Edison High School of Technology building in Silver Spring.)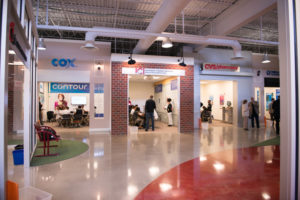 When I was in 8th grade I became Treasurer of my middle school's Student Government Association (SGA). I learned how to endorse checks and fill out deposit slips (probably because the front office staff of the school didn't want to do it themselves – this was way before computerized accounting and mobile deposit apps!).
The best part about that experience for me was that I learned a skill that I have carried with me through my life. At the time didn't realize it would influence my career and that I would end up becoming a professional accountant. It was often by default that I would get the bookkeeping jobs, because "everyone" else was afraid of numbers and bookkeeping, and I "knew how to do it." It all started because I had been Treasurer of my 8th grade SGA, and now I'm doing what I love.
That said, it surprises me to this day how few people know how to correctly endorse checks and fill out deposit slips – I'm not sure my adult kids even know how to write a check – which is the perfect transition into the importance of the Junior Achievement Finance Park Montgomery, scheduled to open in 2018 on the fourth floor of the new Thomas Edison High School of Technology building in Silver Spring.
Financial literacy can be defined as the understanding of personal financial matters, including how to make appropriate personal financial decisions about investing, insurance, real estate, higher education, budgeting, retirement and tax planning.
Many people who are not well educated in the fields of accounting or finance, and even some who are, do not properly grasp the concepts of budgeting, learning how to spend within their means, saving for retirement, etc., whether relating to their personal or business finances. Interestingly, EVERY household, and EVERY for-profit business and non-profit organization should be run with sustainable financial strategies. Too many households and businesses end up bankrupt simply because of poor financial planning.
That is where JA Finance Park® comes in! By taking middle school students out of the classroom and bringing them into a dynamic learning environment, thousands of students each year have the opportunity to become excited about learning the tools of financial literacy in a hands-on environment, much as I now realize I was privileged to experience all by myself as Treasurer of my SGA (and my environment was not as stimulating as this one, I can assure you).
JA Finance Park® Montgomery County (http://www.myja.org/financepark/partners/montgomery) will allow MCPS students to experience a life scenario. They will be assigned a career, salary, family, credit score and debt history. Throughout the day, they visit sponsored storefronts that correlate to personal budget lines, and they interact as a consumer as they work toward balancing their personal budgets. Before the JA Finance Park experience, they will participate in a JA's 14-hour classroom curriculum taught by their teacher. By the time they get to Finance Park, they are ready to go!
I am very excited about the opening of JA Finance Park Montgomery for many reasons, but mostly because of my passion for financial literacy and accounting, and helping people and organizations to operate successful and sustainable households and businesses. As a volunteer Treasurer for many organizations over many years, as a former Staff Accountant in a CPA firm, as an Independent Bookkeeping Consultant for many small businesses, and in my current professional role as a Corporate Controller, I have worked with a lot of people and organizations, both large and small. It is so rewarding to me to help organizations learn how to generate accurate timely financial reporting so they can make smart decisions to help them grow – and contract when necessary in times of downturn.
As a member of the JA Finance Park Montgomery Advisory Council (http://www.myja.org/financepark/advisorycouncils/), it is important to me not only to spread the word about the newest Finance Park right here in Montgomery County, but also to share WHY it is going to be so valuable to the Montgomery County Public School (MCPS) students who will have the privilege of participating in the program. I especially recognize the value of putting the finance bug in kids' ears early so maybe more of them will realize just how many opportunities there are in this field and that they can take advantage of them, if not only to understand how to be fiscally responsible themselves.
(As a side note, there are lots of jobs available in the field of finance/accounting – think about it: EVERY business needs an accounting department, even if it's just the business owner keeping her own books. And that doesn't even address the stellar jobs outlook for Personal Financial Advisors and other business and financial careers. https://www.bls.gov/ooh/business-and-financial/)
More About Junior Achievement Greater Washington:
Founded in 1965, Junior Achievement of Greater Washington's (JAGW) mission is, "to inspire the next generation to be financially capable and equipped with the tools to manage risk effectively, solve problems creatively, and welcome opportunity in the complex modern economy."  Since its founding, JAGW has inspired over 860,000 young people from Greater Washington to envision their future and understand that anything is possible with hard work and determination. During the 2015-2016 school year, with the help 5,375 volunteers, JAGW provided financial literacy, work readiness and entrepreneurship education to 65,108 (9,963 more than the previous year) local K-12th grade students, through more than 714,618 contact hours. More information about JAGW can be found at www.myja.org