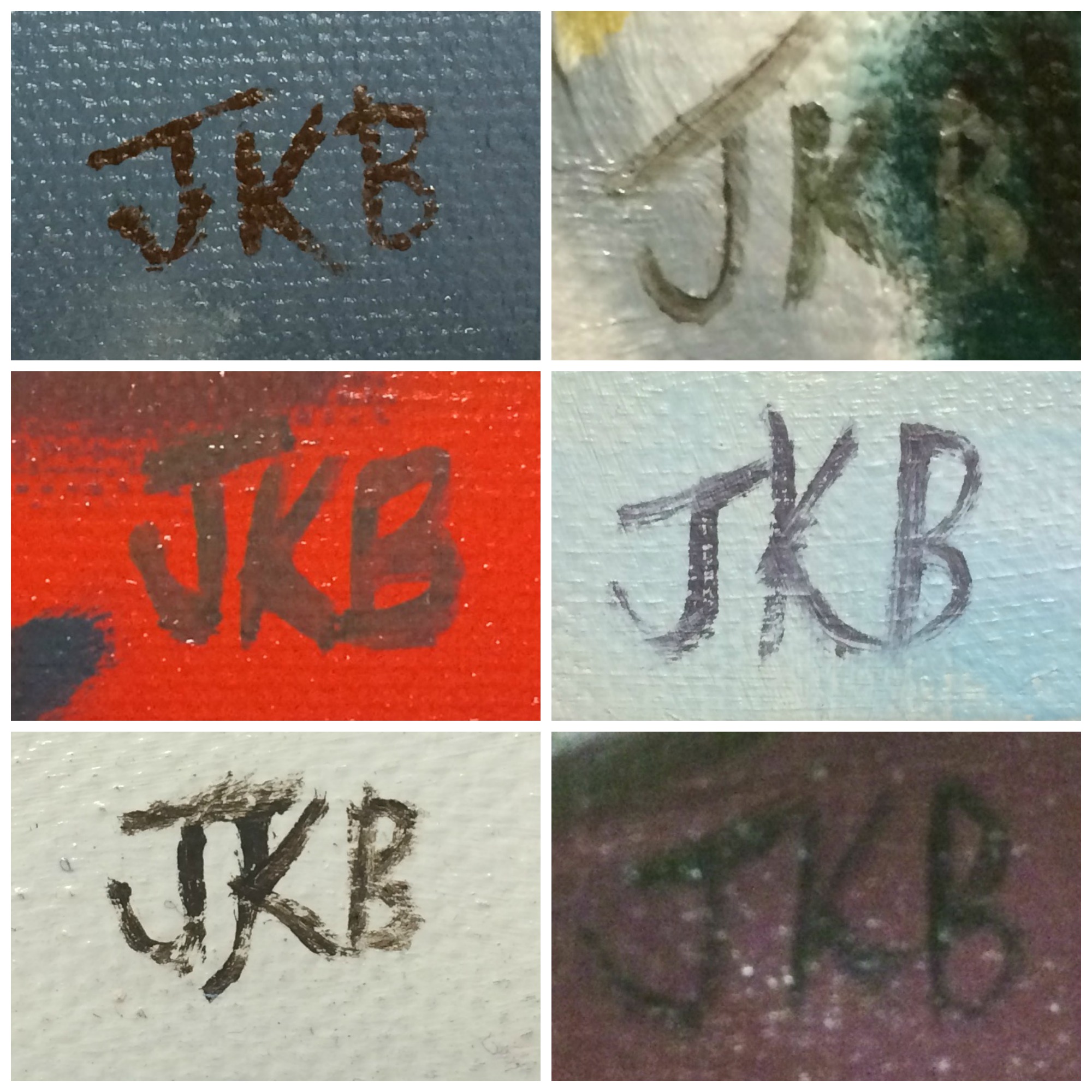 What Is In A Signature?
Van Gogh only signed his first name.  Monet used his first and last name to complete a piece.  Picasso painted his last name.  And Lucian Freud sometimes just used his initials.  Just to throw my name amongst some of the greatest painters of all time – I use my initials, JKB.  Well, here is my secret – they are not quite my initials.
My maiden name is Jennifer Rachel Kahn (Yes, my father thought it was funny that my initials almost spelled J(E)RK…with time and much therapy I am over it).  Upon getting married and changing my name with the social security administration, I could not, at the time, bare to part with my middle name.  So, legally my initials are actually JRB.  I regret my decision 10 years ago, but I am too lazy and cheap to go through the hassle of changing it now.
After changing my name to Barlow, I felt wrong signing my name without the Kahn.  My life and family, pre-marriage, set the foundation, tone, and drive for my art.  My parents were the ones that initially encouraged me to pursue painting at age 7, drove me to and from lessons, and bought all my art supplies, without question.  My life, after I became Barlow, has been filled with the most encouraging and supportive husband, not to mention business consultant, IT operator, and morale cheerleader.
Therefore, to meld both my past and present, I use both for my art: Jennifer Kahn Barlow.  Why do I use my initials instead of writing it out like Claude Monet?  Simple.  Jennifer Kahn Barlow is long and it is hard to write nicely in oil paint. 🙂