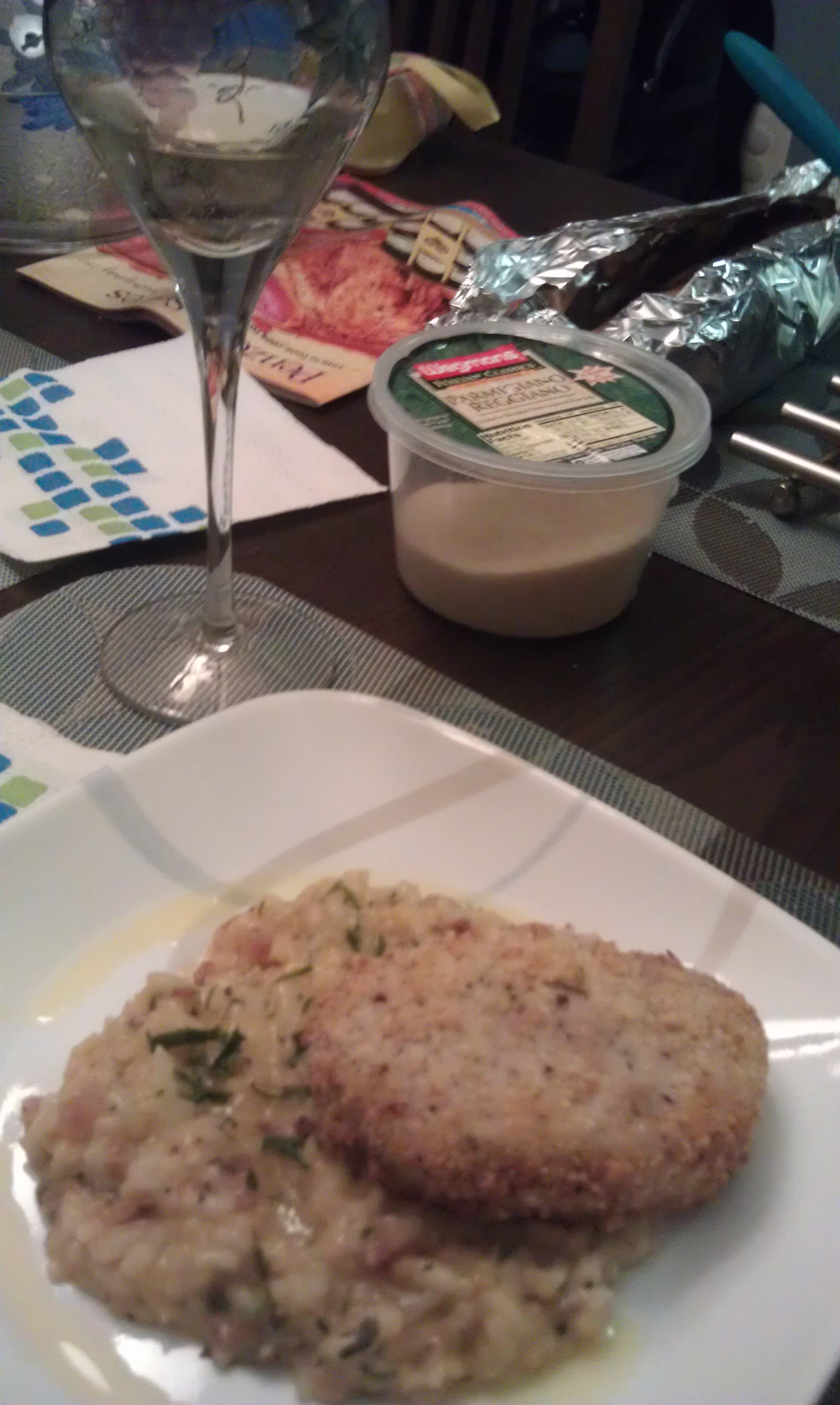 What's Cookin' in My Kitchen? #FurloughedFedCooking
So how else am I spending my furlough days? In the kitchen.
I've always been an avid baker. Peanut butter banana chocolate chip bread (with bourbon baked in). Chocolate chocolate chip walnut pecan cookies. Limocello cheesecake. Baked french toast casserole. Bacon chocolate chip cupcakes with chocolate ganache. I've even gotten to the point where I stray from recipes… in fact, most of the recipes above have been altered in some way from the original.
But cooking? Not my forte. And when I do cook, I'm a serious recipe follower.
This furlough, however, has led me down a path of trying to find my (semi-homemade) cooking chops.
I tried an oven baked pork chop with a homemade shake and bake coating, the coating for which I went off-recipe. (Go me!) It turned out pretty good. (Confession time: I paired it with Harris Teeter mac 'n' cheese and raw vegetables. So only a little semi-homemade cooking going on.)
Two days ago, I made caramel popcorn. I love popcorn, but not microwave popcorn. Popcorn should be popped in a pan over the stove. I've always loved caramel popcorn, but never considered making it. Yesterday, I thought: Why not? Yes, this is closer to my baking roots, I admit it. Unfortunately, it wasn't my most successful baking/cooking venture. After letting it cool completely and packing it away, when I tried it the next day, it was soggy. Anyone else out there have suggestions or a fool proof caramel corn recipe?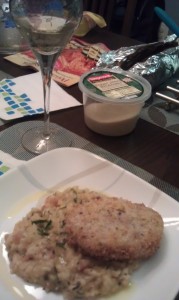 On Wednesday night, I sous chefed on a dinner of squash risotto topped with the leftover pork chops from Monday night's dinner. It was super yummy. (The picture doesn't do justice to this amazing meal or how beautiful and colorful ti was. The evening's head chef didn't even use a recipe for the risotto. Which is crazy to me. Ah, to not need a recipe at all when cooking. This furlough will have to go on for a looooong time for me to ever reach that point.)
And last night? Last night I got bold. I'm head chefed dinner with the dinner guest being Wednesday night's risotto-making head chef. So I had A LOT to live up to. (Not that I thought I would. I'm realistic.) I made Slow-Cooker Sausage and Kale Stew With Olive Oil Mashed Potatoes from Real Simple's current issue. The verdict: Solid. It was a good dish for a cold, rainy night. I did make one recipe switch: I added some spicy sausage vs. just staying with the sweet sausage. It's a make again meal, but I'd make two additional changes: I'd go more spicy or just spicy sausage and I'd add white Northern beans.
Do you have a favorite dinner recipe you think I should try out? Inspire me. Post links below.
In the meantime, it's lunch time for me. On the plate? Leftovers from Wednesday night's risotto.