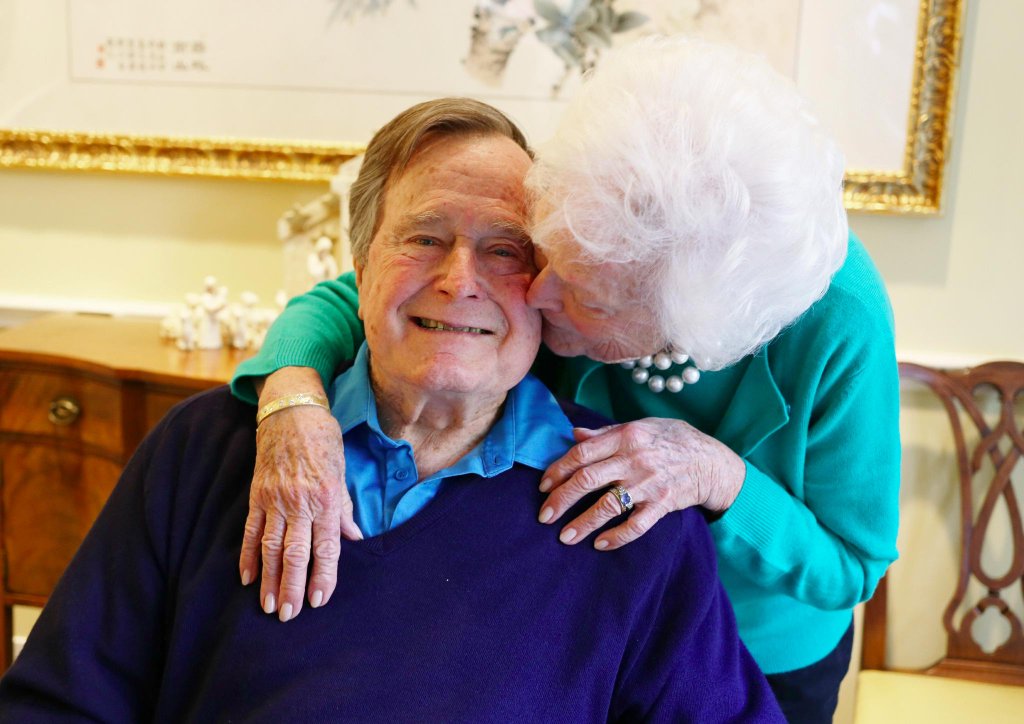 What's Open and Closed on the National Day of Mourning?
President Donald Trump declared Wednesday, Dec. 5 as a National Day of Mourning in the United States. Therefore, the federal government will close to honor the 41st president George H.W. Bush, who died Friday at age 94.
Coinciding with this declaration, Governor Larry Hogan also announced that Maryland State Government will close to honor President Bush.
"I ask that you take time to remember and honor the immeasurable contributions of President George H.W. Bush and his legacy of principled leadership, decency, and commitment to our nation," said Hogan.
Indeed, here's some information on what will remain open and closed tomorrow.
What's Closed?
United States Post Office locations will close; there will be no regular mail delivery. Additionally, the post office will limit package delivery.
Maryland State and government agencies are closed. Therefore, most state employees are excused from work.
Federal offices are closed and most federal employees are excused from work.
The Supreme Court building will close.
The Senate has cancelled all votes for the week.
The House has cancelled all votes for the week.
There will be road closures in D.C. tomorrow between the U.S. Capitol and the Washington National Cathedral between 9:15  and 11 a.m because of the motorcade route. Also, see the DC Police Traffic tweet below for more information.
From 11 a.m. until 1:30 p.m. the route between the Washington National Cathedral and Joint Base Andrews will close.
Maryland's MVA offices will tomorrow. However, their 24-hour kiosks will stay open.
Many banks are closing.
The Montgomery County Circuit Court will close.
Maryland courts and federal courts will close.
Finally, the New York Stock Exchange and Nasdaq Stock Market will close.
To honor the life and legacy of President Bush, the Postal Service will observe the National Day of Mourning. Learn how Postal operations will be affected. https://t.co/Mffch7bPCh pic.twitter.com/vG46BsIOpm

— U.S. Postal Service (@USPS) December 4, 2018
REMINDER for TOMORROW: On Wednesday, December 5th, 2018 the attached route between the U.S. Capitol and the Washington National Cathedral will begin closure at 9:15 a.m. and remain closed until approx. 11:00 a.m. While closures are in effect, expect extensive traffic delays pic.twitter.com/ZznmS6jcMH

— DC Police Traffic (@DCPoliceTraffic) December 4, 2018
If you have plans to be at Montgomery County Circuit Court this week, please be aware that the Court will be closed on the national day of mourning, Wednesday, Dec 5th. pic.twitter.com/fkMq3YW5Gs

— Montgomery County MD (@MontgomeryCoMD) December 4, 2018
What's Open?
Montgomery County government and its facilities will operate on a normal schedule.
The Metro will operate regularly.
The National Day of Mourning will not impact trash removal schedules in Montgomery County.
Indeed, MCPS schools will remain open.
MCDOT parking enforcement hours are still in effect.
All Veteran Affairs medical centers will remain open.
Arlington National Cemetery is remaining open to honor President Bush. Moreover, the cemetery will still conduct its scheduled funerals and ceremonies.
These banks will stay open: T.D. Bank, Wells Fargo and Bank of America branches.
Finally, the Department of Motor Vehicles in D.C. will remain open.
Montgomery County Public Schools will be open on time on Wednesday, Dec. 5. The day has been designated a National Day of Mourning honoring George H.W. Bush, the 41st president, and many federal and state agencies will be closed.

— MCPS (@MCPS) December 4, 2018
The Montgomery County Government and its facilities will operate on a normal schedule on Wednesday, Dec. 5. The Federal Government and State of Maryland Government will be closed Wednesday as ceremonies will be held in Washington, D.C., for the late President George H.W. Bush. pic.twitter.com/6vA0iiKizn

— Montgomery County MD (@MontgomeryCoMD) December 4, 2018
The Montgomery County Government and its facilities will operate on a normal schedule on Wednesday, Dec. 5. Parking's enforcement hours and rates will be in effect.

— MCDOT Parking (@MCDOT_Parking) December 4, 2018