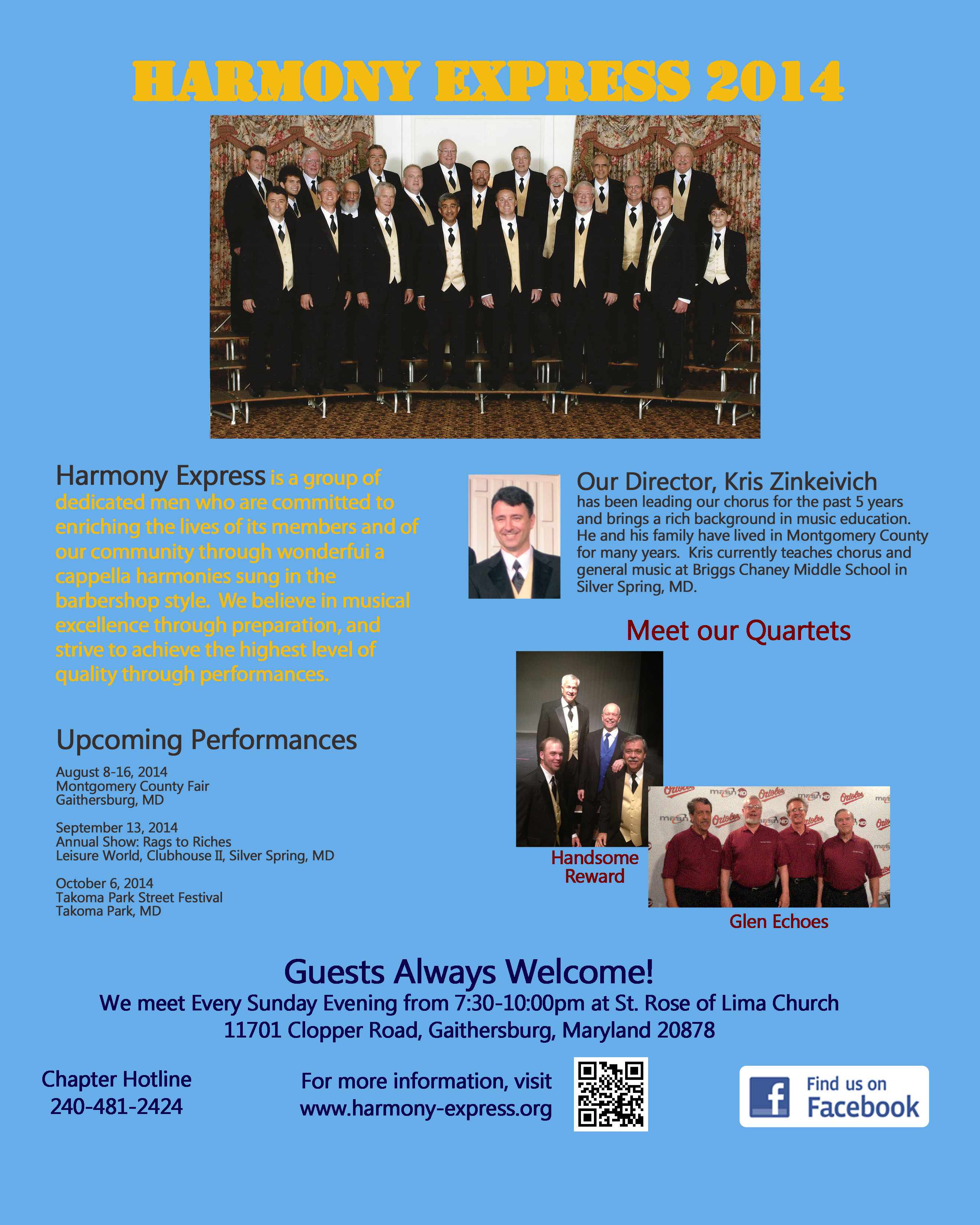 What's Up in 2015 (VIDEO)
Harmony Express will be performing all around Montgomery County this year. We will be doing our usual quota of charitable concerts at retirement villages from Rockville to Silver Spring. As far as public concerts is concerned, the chorus is already scheduled to sing at festivals in Gaithersburg, Takoma Park and Burtonsville, and every day at the County Fair in August. We expect to add appearances in other communities as well.
https://www.youtube.com/watch?v=Wo6–BdzJaY
One performance this year is really special. Harmony Express has organized a joint concert of seven local Chapters of the Barbershop Harmony Society.  Choruses from Annapolis, Arlington, Baltimore, Carroll County, the District of Columbia and Montgomery County will appear with us at the band shell in Gaithersburg on the evening of June 27. It promises to be a great show, featuring performances by the choruses and their quartets, plus a grand finale with 75 singers on stage.
Come out to see us this spring and summer. Above is a link to one of our videos so you can sample our sound!