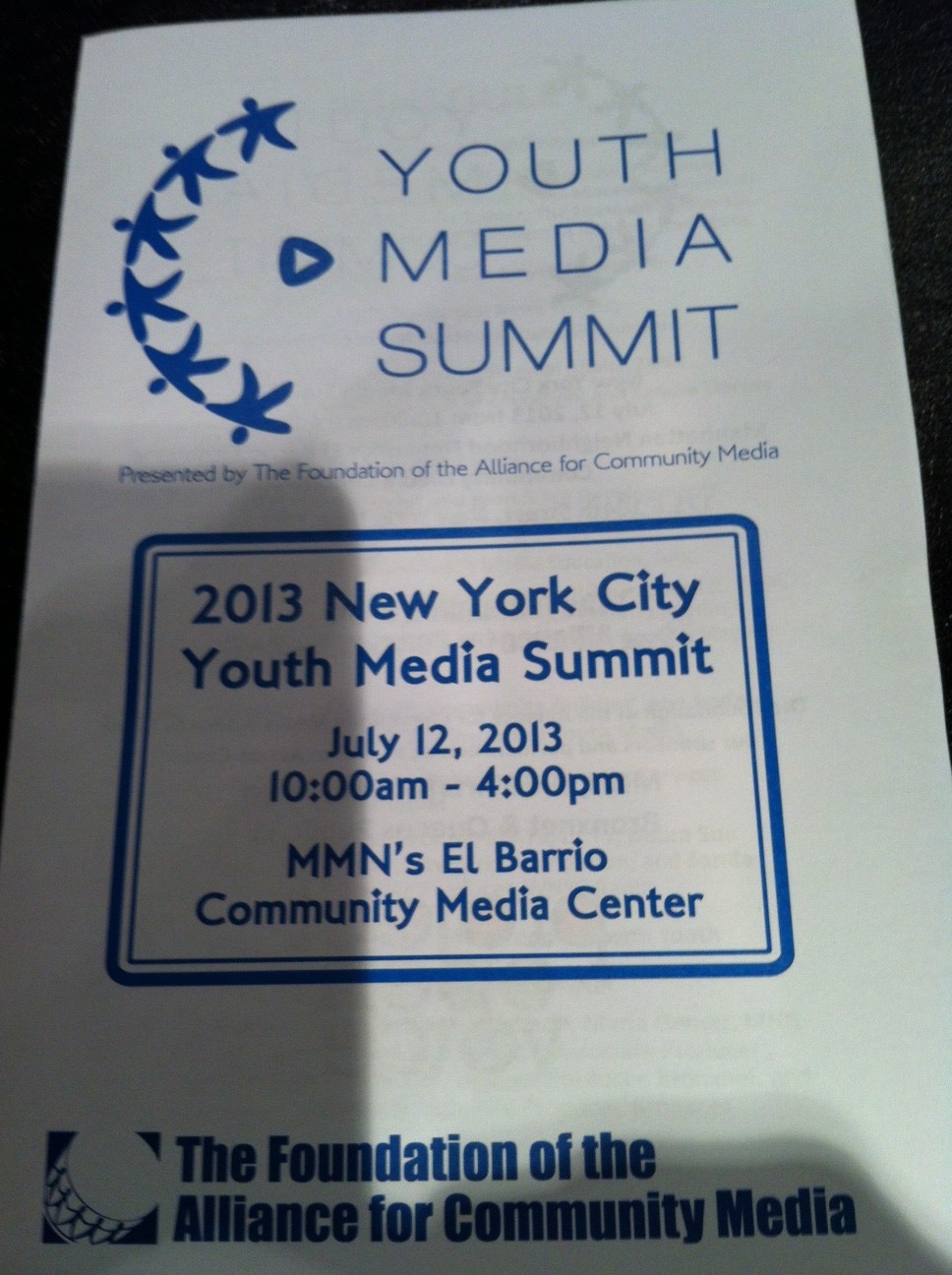 What's Your Story?
I had the opportunity to attend the Foundation of the Alliance for Community Media's Youth Summit and all I can say is, "WOW!"  I had such a great experience for such a short time in New York City. Two phrases that I heard throughout the day by various presenters were "let your voice be heard" and "tell your story" really summed up my visit.  "Let your voice be heard"? Don't we already do that? There are many ways now with social media to "let my voice be heard" right?  I mean we do that all day everyday with constant updates on Facebook, Twitter, Instagram and many other social media outlets. There is so much more behind that. What does it really mean to "let your voice be heard"?
I think that goes hand in hand with the other phrase, "tell your story". Everyone has a story. I thought a lot about this one. I saw all types of people while I was on my journey and they all have stories. I wondered how could we get them to tell their stories? Where are they from? What do they do? How did they get to where they are? What's their name? There are so many questions out there to develop their individual plotlines.  How can we do that?  We all come from different paths in life and our stories are unique to us. MCM is the perfect place to do this and we already are helping people do this!
I feel so fortunate to live in a place like Montgomery County where we can express ourselves in so many ways. Montgomery Community Media makes it possible to let "your voice be heard" and to "tell your story" with our classes, citizen and backpack journalism, blogs and various programming that airs on The Montgomery Channel (21), Access 19 and mymcmedia.org. I have said before that MCM is one of the hidden gems in Montgomery County and after this past weekend, the work that we do here is that much more important.
So, what's your story? Are you ready to let your voice be heard?