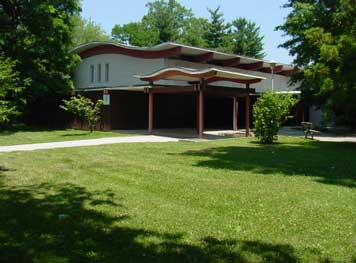 Wheaton Community Recreation Center to Close on April 1
The Wheaton Community Recreation Center will close for the final time on Friday, April 1 at 5 p.m. After years of the planning, residents will soon have a new library and recreation center to use once construction begins on the new building.
Find out more in this County Report This Week video.
The closure is part of a re-development of both the Wheaton Regional Library and the recreation center sites located at 11701 Georgia Avenue.  Construction on a new building that will house both a library and recreation center is planned to begin this summer and take two years to complete.
Gabriel Albornoz is the director of the Montgomery County Recreation Department.
"The Wheaton community has been waiting for a new center for many years," said Albornoz in a news release. "We are excited to be taking the first step towards opening a new, state-of-the-art community recreation center."
Members of the community are encouraged to use one of the 20 recreation centers throughout the County. The Mid-County Community Recreation Center located at 2004 Queensguard Road in Silver Spring and the Bauer Drive Community Recreation Center at 14625 Bauer Drive in Rockville are the closest recreation centers near the Wheaton community.
For more information on the construction progress of the new Wheaton Regional Library and Recreation Center visit the County's website.
Related: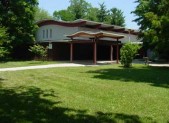 The Wheaton Community Recreation Center will close for the final time on Friday, April 1 at 5 p.m. After years of the planning, residents will soon have a new library and recreation center to use once construction begins on the new building. Find out more in this County Report This Week video. The closure is part […]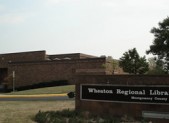 Wheaton will soon have a new library and recreation center to replace the Wheaton Regional Library on 11701 Georgia Avenue. Over 100 members of the community turned out for the final closing of the library on Sunday. Montgomery County Executive Ike Leggett, Councilmember Nancy Navarro and several officials from Montgomery County Public Libraries gave remarks […]