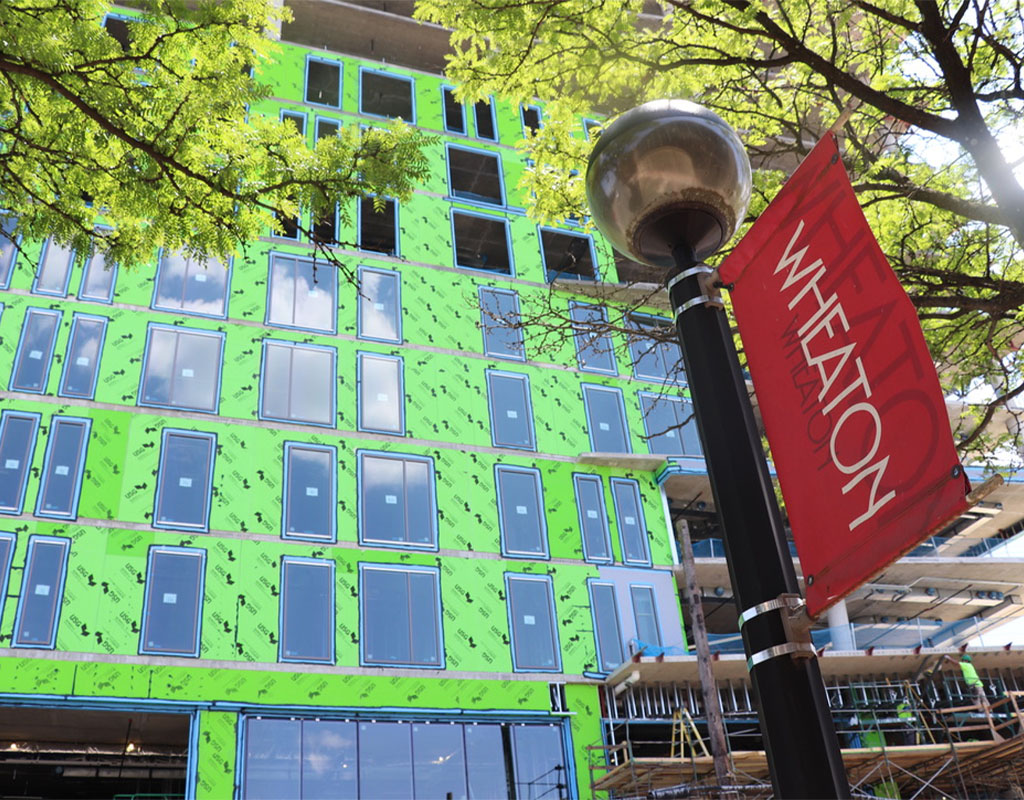 Wheaton Revitalization Project Reaches New Milestone
County leaders showed up in Wheaton on Wednesday to thank Clark Construction workers for reaching a new milestone in the Wheaton Revitalization Project — the project is now 60% complete.
The structure for the 308,000 square-foot, 14-story tall building — which will be home to several Montgomery County Government offices and the Maryland National-Capital Park and Planning Commission — is officially "topped off" since the concrete was placed in early June. The building will eventually seek LEED platinum certification.
Montgomery County Council President Nancy Navarro has been working on the Wheaton Revitalization Project since it started.
Navarro said in a statement, "After numerous community meetings, planning exercises and hard work, this week we have something to celebrate. The 14-story County government office building, which is the centerpiece of the Wheaton Revitalization Project, helped spur a strategic review of how we attract more economic development to Wheaton, while protecting the character of the local small businesses and neighboring communities."
The building is located in the center of the Wheaton Triangle Business District which is near Veirs Mill Road and Georgia Avenue; the roads forming the triangle include Grandview Avenue, Reedie Drive, and Triangle Lane.
At Wednesday's "topping off" ceremony, Navarro addressed the Clark Construction team and acknowledged that much of the progress has been made in this project because of immigrants.
"[Wheaton] is the epicenter of the Latino community and so as a Latino woman and as an immigrant, this project was very critical in making sure that we would start that process of enhancing what was already here," said Navarro.
The Wheaton Revitalization Project is scheduled to be completed in Spring 2020. But Navarro says she will still be focused on enhancing the Wheaton community.
"Additional priorities for me are the new library and recreation center, which will open in a few months, and an arts and cultural center which will bring additional vibrancy to this amazing community," Navarro said.
Previous Posts: