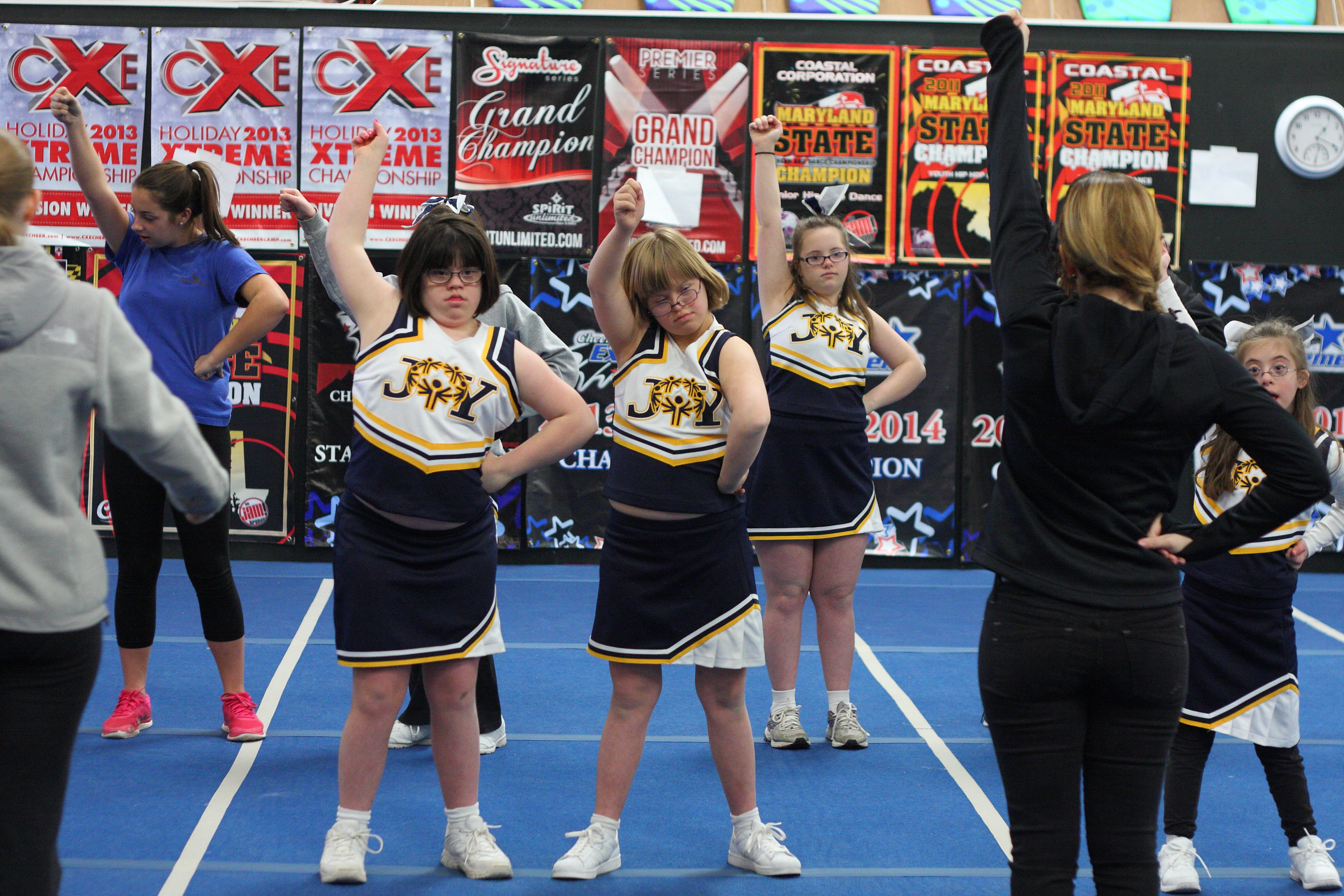 When a Small Team Becomes a BIG DEAL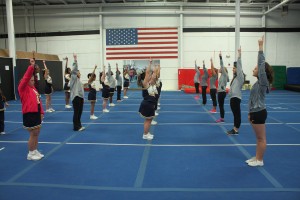 TWO weeks ago, the Montgomery County Special Olympics Cheer leading Team SOMO JOY had just a little over 200 likes, even though this is a THREE time Gold Medal winning team.
Word is spreading fast that the girls from JOY and their coaches are about to write Special Olympics history, as they were invited to cheer at the World Games in Los Angeles, this July, which is an absolute first in Special Olympics history. Since cheerleading is not (yet) considered an official sport within the Special Olympics, Team JOY, their parents and their coaches have to finance this trip without any form of sponsorship from the Special Olympics organization. So JOY has set up a fundraising page in order to receive donations for this trip and they have launched an "all-hands-on-deck" media campaign in an attempt to gather the funds to fly to L.A., pay for hotel rooms, transportation and meals. On Saturday, during their weekly practice, JOY hosted a reporter and photographer from The Gazette newspaper and even before the article was published momentum had shifted in their favor on Facebook, when they went to over 1,300 likes overnight.
On Thursday JOY hosted the nine time Emmy Award winner and Edward R. Murrow Award recipient, Fox 5 DC reporter Holly Morris and her crew filming a feature to be aired on Fox television around April 2nd. Mean while, Montgomery Community Media volunteer Field Producer Nancy Frohman is filming a documentary about JOY's journey to the World Games and although this is still in the production stage, Nancy has had interest from various people and organizations affiliated with Special Olympics.
I think we will be hearing a lot more from the amazing athletes of Team JOY, as it is a story that can capture many a heart. A story of courage, sacrifice, dedication, love, and most of all, a story of JOY.
For more information on Team JOY going to the World Games visit HTTP://www.joytotheworldgames.com