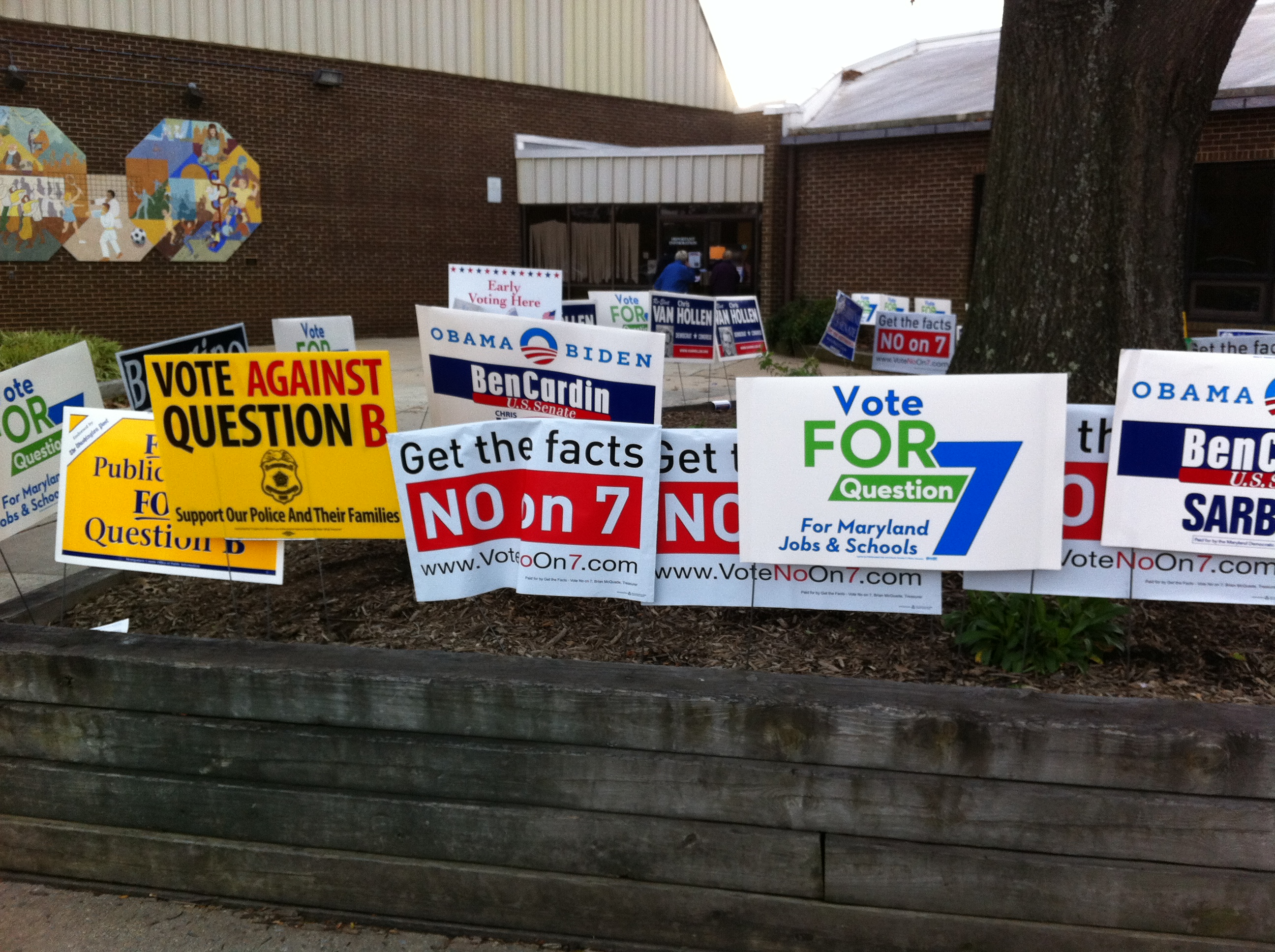 When Diverse Women Shape American Politics by Working on Political Campaigns
The question of who holds power in elected office has been the buzz in mainstream media. Most recently, headlines emphasize the lack of diversity in Congress with white males holding four times more political power than women and people of color. The state level tells a different story. Maryland ranks 7th in the nation for electing women to the state legislature.  However, who are America's political campaigners that help women get elected, particularly women of diverse cultural backgrounds? This question is important because campaign staff can play a major role in the outcomes of political campaigns – which is something that mainstream media has not covered.
The New Organizing Institute (NOI) reported the gender and racial composition of campaign staffers who worked on federal level races in 2012. NOI's data showed that African Americans accounted for 22 percent of federal campaign staffers, while nearly 10 percent were Latinos and only 2 percent were Asian American. The numbers for women were a little more promising. Among all federal campaign workers, more than 45 percent of them were women. However, the crosstabs revealed that nearly 17 percent of all campaign workers were women of color. Here's a breakdown of campaign staff by race and gender, courtesy of NOI:
Federal Campaign Staff Composition by Race and Gender
Gender
Asian
Black
White
Hispanic
Total
Female
175
1,797
4,505
754
7,231
Male
168
1,703
6,220
787
8,878
Total
343
3,500
10,725
1,541
16,109
NOI was unable to capture the type of work that campaign staff did, making it unclear if these minority campaign staffers conducted outreach or other significant role. As a result, NOI questions whether people of color and women obtain leadership positions on the campaign trail based on its findings. These are the only numbers that I am aware of that captures the demographic breakdown of campaign staff working during the elections. Data that would allow researchers to analyze the demographics of campaign staff at local and state level races, along with identifying the positions they hold for campaigns, may allow for a more thorough evaluation. While more variables can help make NOI's data more comprehensive, NOI's study provides a point of departure to move forward with promoting more women of color in leadership roles of political campaigns.
The intersection of race and gender plays an important role in American politics. Ethnically diverse women experience a double standard in terms of race and gender as campaign staff, operatives, and consultants. This double standard allows them to cast a wider net when strategizing on the key issues that constituents can resonate with their candidate. For example, women of color already have expectations of how the public and the media generally perceive women—especially perceptions about physical appearance, how they emotionally react and whether they have a voice at the table. Because of their racial or ethnic backgrounds, these women have the ability to initiate a dialogue on how race plays a factor in a candidate's viability to woo voters, which is equally important as discussing the gender stereotypes they face on the campaign trail. Therefore, the role of women of color goes beyond influencing the outcome of elections, both by their visibility in the public domain with their candidates and their ability to steer the political strategy for voter turnout. Candid conversations about race issues with campaign staff should be a part of campaign strategy for all candidates running for office.
Few programs specifically train women of color to become political operatives since they fall under the general umbrella of women. What is missing from current campaign trainings is an emphasis on building the pipeline for the next generation of women operating behind the scenes for political candidates. Several political training programs already focus on helping women run for local, state, and federal level offices, which include Running Start, She Should Run, Vote Run Lead, and many others. These are extremely beneficial in addressing the gender parity in mainstream politics. As for trainings that support diverse female candidates, the Rising Stars Ready to Run program at Rutgers University provide tools to women of color to get them elected or appointed offices at all levels of government. The only program that concentrates specifically on campaign management is done by EMILY's List's The Winning Edge program, which provides both men and women the opportunity to receive campaign training from political operatives so that they could serve on House, Senate, Gubernatorial, and Presidential races.
Empowering women to serve on campaigns is essential in electing individuals who can reflect the changing demographics of today's voters. They can shape the public perception of a candidate and challenge stereotypes that may unfold on the campaign trail. Let's take a step back to think about who work behind the scenes in politics.
Are you a woman of color who has worked on the campaign trail in Maryland or another state? Share your story on "Politics Within Politics"! Email Tonia at: abuoyedpath@gmail.com. Get the latest news on Twitter: @abuoyedpath #politicswithin