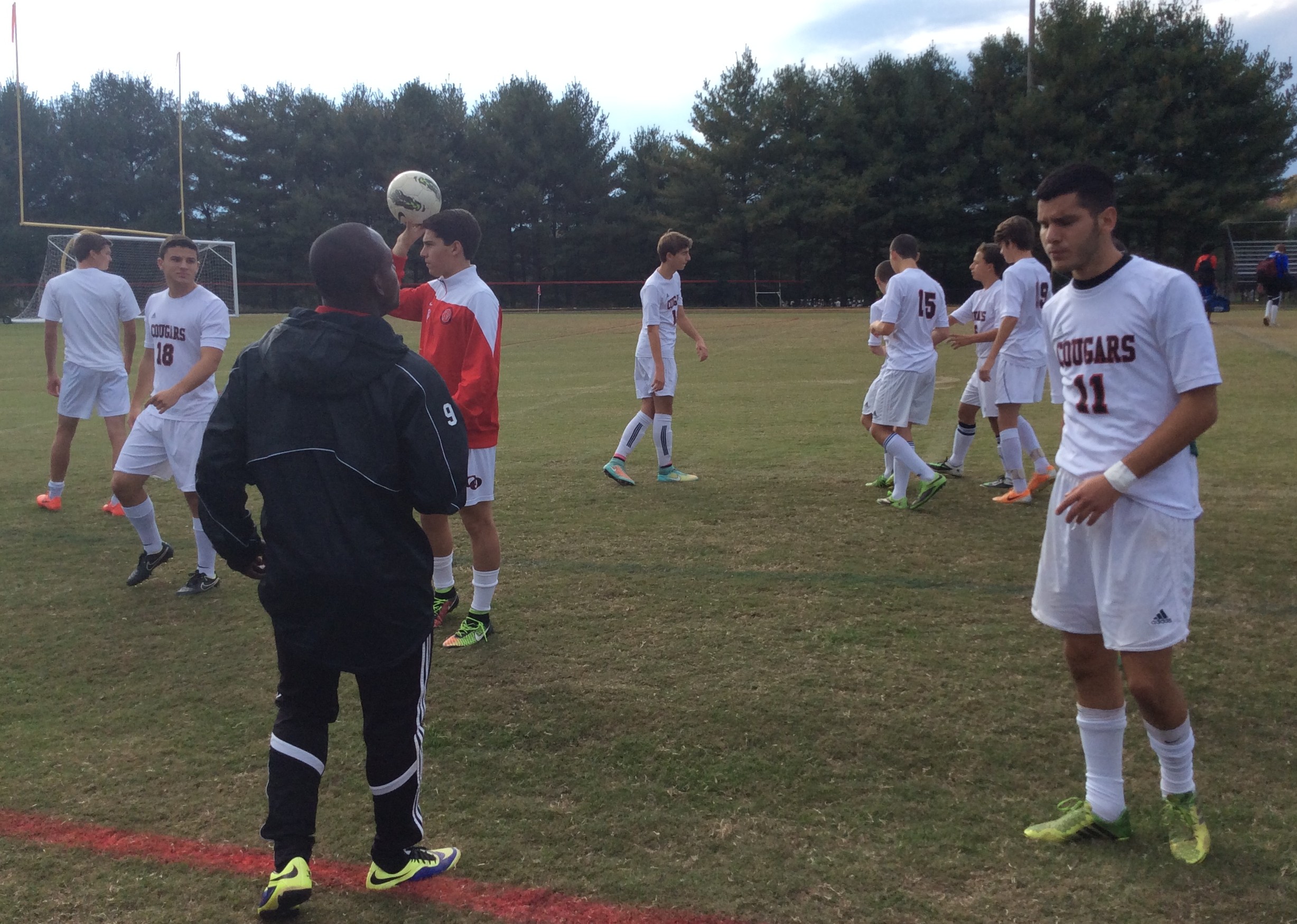 When Learning English Goes Beyond Classroom (VIDEO)
When student athletes take the field their goal is to win, but for some who are learning English as a second language sports might also help them score there too.
Becoming fluent in English can be developed outside classrooms and on the playing field. Educators agree that extra-curricular activities such as playing sports help non-native English speakers to build confidence and speak English proficiently.
"It's so awesome to see these kids who only been here for one or two years playing football, playing soccer, playing baseball so those things are getting them out to the community," Susan O'Connell, English for Speakers of Other Languages teacher at Wheaton High School.
O'Connell added that getting them [students] involved in our culture helps their English to "blossom."
"It's getting them involved in our culture, and language is culture. The more comfortable they are in the sport community and in some sort of extra-curricular activity; the more they are willing to put themselves out there," O'Connell said.
But despite cultures differences when it comes to sports, these students speak the same language.
Oscar Amaguana is a physical education teacher at Wheaton High School. He moved from Ecuador when he was 8 years old. He said back then they did not have ESOL classes, and his parents played a huge role in making sure he learned English well.
Amaguana has been working with Montgomery County Public School for more than 20 years. He also coaches the soccer and lacrosse teams at Wheaton High School. He said he gives his classes all in English, but pays close attention to each student in order to make sure they understand what is expected of them in each lecture.
"I give all my instructions in English all the time and then I look at the students and if I see that they do not understand, or they're not doing what they are supposed to. I look at their body language. I walk up to them and ask 'Are you understanding what needs to be done?' and [if not] then I will tell them in Spanish," Amaguana said.
Erick Torres is a soccer player at Quince Orchard High School in Gaithersburg. He moved from El Salvador a year ago and said to speak in English is still "difficult" but his teammates help him when he does not understand what the coach says.
"I love the team. … The training. Everything is focused. … Sometimes is difficult for the communication. [But] they [teammates] help me when I don't understand. They help me," Torres said.
Educators agree that immersion is the key to learn a new language.
"Immersion is the key and really being comfortable and I think when they are in any kind of extra curricular; sports are a great way to start. You know, they're going to feel confident and that confidence is [going to] give them what they need to know in languages," O'Connell said.