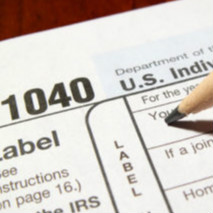 UPDATE: Where to Drop Off Tax Forms Tonight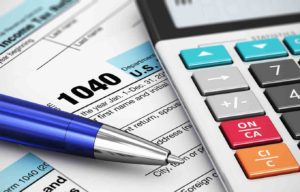 Two Montgomery County post offices will be open late today to receive tax forms.
Open till 6 p.m.: White Flint Mall, 11301 Rockville Pike, Kensington, Md. 20895-9997
Open till 6 p.m.: Silver Spring Main Station, 8653 16th Street
Open till 7:30 p.m.: Suburban Window Service, 16501 Shady Grove Road, Gaithersburg, Md. 20898-9996
The Postal Service provided these tips:
Mail early today at any Post Office, station, branch or collection box.
If depositing returns in a collection box on Monday, April 18, double-check the pick-up schedule on the label. To ensure getting today's postmark, deposit returns before the last scheduled pick-up time.
Stamped packages weighing more than 13 ounces must be presented in person to a Post Office clerk to comply with FAA regulations.
Make sure your return is signed and dated and all schedules and supporting documents are enclosed.
Affix the appropriate postage, especially since the item may weigh more than an ounce. Have a postal retail associate weigh and rate the item for you. Tax agencies will not pay postage due and your short-paid return will be returned to sender – and you may miss the deadline (tip: 5 pages equal approximately one ounce).
It is very important that your envelope has a return address. Short-paid items without a return address will be sent to the postal mail recovery office for determination of the sender, delaying its return.
Tax forms are no longer available at Post Offices. Check local libraries or online at http://www.irs.gov (Federal forms) or http://taxes.marylandtaxes.com (MD forms).
Please remember that mail must be deposited before the last collection time at the Post Office or collection box on April 18 to receive an April 18 postmark.
Customers who wish to weigh and mail their tax returns, or regular mail and packages, can do so at any Self-Service Kiosk located at the 24-hour locations listed below.  At the Self-Service Kiosk customers can access most retail services, including renewing PO Boxes, purchasing stamps, weighing packages and calculating postage for Priority Express Mail, Priority Mail, and First-Class Mail.  All Self-Service Kiosks accept debit and credit cards only.