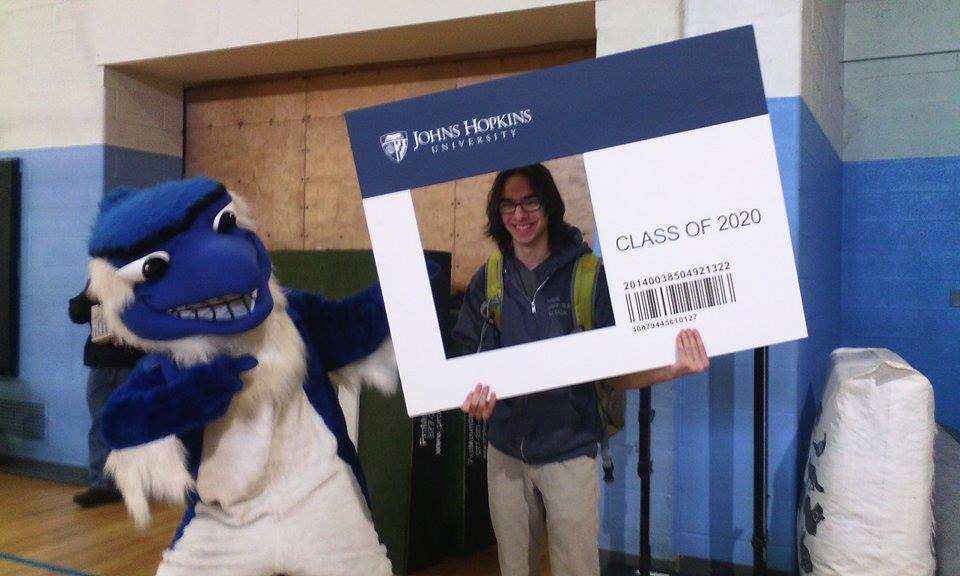 Meet Elan
Hi! My name is Elan Medoff, and I'm a senior at the Berman Hebrew Academy.
If you had told me in my freshman year of high school that I would eventually be selected as a Wilson Fellow at Johns Hopkins majoring in Film and Media Studies, I don't know how I would have reacted … but I wouldn't have believed it. Throughout most of my freshman and sophomore years, I wanted to be an evolutionary biologist. I still love the subject (guess who's going to see Neil Shubin speak later this month!), but in the past three years, I've been exposed to the thrilling world of drama.
At the beginning of my sophomore year, my school's Dean of Students asked me to take the position of Assistant Director for an upcoming production of Les Miserables (the play that later became the inspiration for my obsession with the French Revolution and for my harmonica Soundcloud page!). I agreed, thinking it might be a fun opportunity. Three years and five plays later, however, I knew I wanted to be a Director. But that wasn't the only result of spending six plays with the most spontaneous and creative people I've ever met. My passion for drama grew into a deep appreciation for everything from the plays of William Shakespeare, to the movies of Quentin Tarantino and the Coen brothers. So here I am, an intern at Montgomery Community Media grateful to gain experience in the the field of Television and Film.